We keep ourselves as busy as we possibly can because we're terrified of being bored. Our minds are so active, running from one thing to the next and scanning our to-do lists, and our days are packed full between work and socializing. There's really no time to be bored. In fact, we're more likely to be "so stressed" and "so busy" than bored.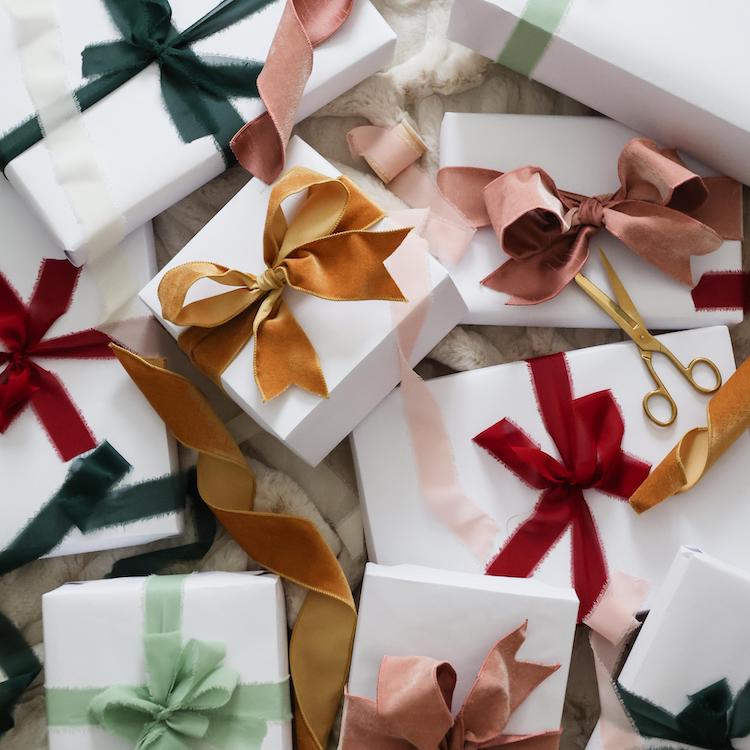 the perfect gifts for everyone—and we mean everyone—on your list
Let's be honest though, we're never really satisfied. We're either too busy, too stressed, or too bored. We never just are…
But what if I told you that those moments of boredom, those little moments of just being are actually like little magic moments that can help you tune in with a new side of yourself, discover a deeper sense of self, harness your creativity, and unlock your full potential.
Would you believe me? Probably not, but hear me out.
Technology keeps us constantly connected, multi-tasking with ten tabs open on the screen and in our brains at all times. The reliance on modern technology has created a false sense of stimulation and contentment hindering our ability to just be in a moment. In the moments that you're spending alone scrolling through Instagram, binge-watching the next show on Netflix while eating dinner, and texting your besties in your daily group chat, it can be pretty difficult to actually experience feelings of boredom. When we remove both real stimulation and false senses of stimulation that ignite boredom we begin to get fearful. Fearful of those what the heck do I do with myself, what will I think about feelings.
So far in 2018, I've been faced with a whole lot of "nothing to do," which often means I'm scrolling through Instagram, watching a reality show, and to be completely honest feeling a bit sad and alone. While I'd still consider myself a relatively busy person, this new sense and reality of more alone time had me wondering how to overcome the negative side effects of boredom.
The thought of being bored is really scary. This fear generally holds us back from leaning into it and turning to technology for a sense of connection. So I decided to give in — to surrender if you will — to the dreaded B word. When I did, I found my most creative thoughts, new interests, and true relaxation, something I hadn't had in about seven years.
Here's how I embraced my boredom to unlock my potential…
I thought about what I wanted to do, rather than what I "should" be doing.
I knew that I wasn't feeling great and a bit down, and I also knew that it wasn't going to fix itself. It took some looking inward to figure out what it was that I truly wanted to do with my time. Typically, I would be hard on myself thinking "oh I really should write that blog post," or "I've been wanting to get my coaching practice on more people's radar so I should make that program," but instead I just did what I wanted when I wanted. Interestingly enough, without overthinking, it all fell into place and I had time to do it all.
I embraced my alone time.
It's not very often that you get uninterrupted alone time, and it's probably something that you crave when you're busy and stressed. Next time you're alone, recognize that it's silent, that there's no one else around, nothing that you're committed to — and say "I can do whatever the hell I want."
I actually did it.
Now you have to actually do it. I'm sorry, I don't mean picking up your cell phone to scroll Insta unless social media is seriously your ultimate passion. I mean lying in bed and listening to music, going to a yoga class or for a run, picking up a book you've been dreaming about reading, or starting that hobby that you always say you're going to do next week.
For me, this resulted in creating a free one-month spring cleaning program with a completely designed guide, reading a new book, and actually watching a show on Netflix without multitasking.
It can be really easy to get into the groove/rut of boredom. I mean, you're doing whatever the hell you want — how awesome! But humans are hardwired to need and want social connection. So even if you don't have anyone to hang out with per se, try getting out. If you're not ready to head to happy hour alone, even a yoga class or networking event can do the trick.
Each of us will unlock different types of potential by embracing boredom, but the effects will be similar. Self-awareness, self-assurance, and happiness are things I think we're all seeking just a little bit more of.
What do you do when you're "bored"?