In order to get a job, you have to have experience. But how do you get experience without getting a job? Emily Karpin, Director of Communications at Benchmarc Restaurants by Marc Murphy, figured out the answer and made her way to the top of her field.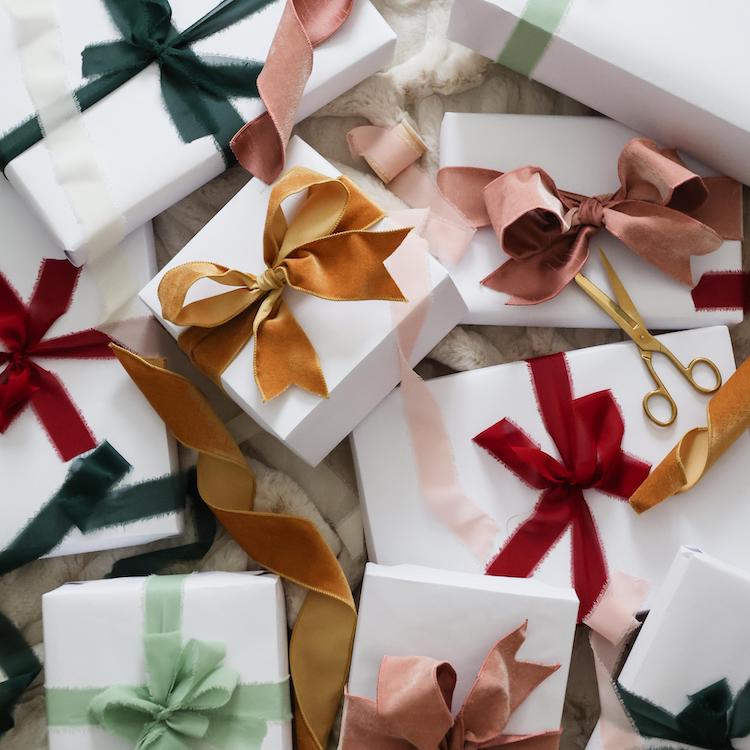 the perfect gifts for everyone—and we mean everyone—on your list
Not only is Emily a boss in her career, but she's taken that same problem-solving attitude into designing and styling her gorgeous 450 sq. ft. NYC apartment. With her two (!) gallery walls and all the amazing copper accents we could ever imagine, Emily has achieved a chic, feminine space that deserves to be on all of our Pinterest boards. Read on to find out more about how she broke into the culinary industry with a legal background, how she's curated all her design goals to work for a small space and her small kitchen must haves!
Name: Emily Karpin, Director of Communications, Benchmarc Restaurants by Marc Murphy
Location: New York City, NY
Sq. Ft.: 450
Rent or Own: Rent
Years Lived In: 2.5
What was your first job and how did you land it?
My first job was at a seafood market on the East End of Long Island in Hampton Bays where I grew up. It was a great learning experience, especially dealing with people! I had many other jobs throughout college as well, but my first real job was after college. After graduating Arizona State University, my plan was always to go to law school. I majored in Justice Studies, but sadly, I didn't get in to any of the law schools I wanted (USC & UCLA). So instead, I moved myself to San Diego and started paralegal school at the University of San Diego, which lasted all of three days. I just knew immediately it wasn't for me. So I started looking into other opportunities. I had studied abroad in Athens, Greece and Leicester, England and simply loved those experiences. I wanted to go back abroad but desired something that wasn't strictly academic and wasn't just a backpacking trip in Europe. After some researching, I found the Mountbatten Institute, now called the Mountbatten Program. It takes Americans post-graduate and provides a year-long paid internship at leading global companies, along with earning a certificate of international business.  You have to apply to the program, than get selected by the sponsor companies for interviews, and those companies then have to select you. The trick was, in order to get a visa, you had to try to get work in a field you had studied, so most of my options were going to be law-focused, but I was okay with that if it meant I got to live abroad again.
I originally applied for the March intake and had some amazing interviews, but sadly didn't get any of the open positions. I was devastated. Both my plans after college seemed to have failed at that point, and I didn't know what I was going to do. Mountbatten confirmed that I was still a part of the program and that hopefully in August (their second intake), more companies could open up and I had the potential to interview again. So I revised my personal statement, practiced interviewing as much as I could, and hoped it'd work out for me later in the year. Fast forward to July, I landed some interviews again with a few law firms, and Fragomen LLP offered me a spot. I immediately accepted and then had ONE month to pack up everything I had, sell my car, and move from the West Coast to London where I didn't know a single person.
Fragomen LLP is recognized as one of the world's leading global immigration law firms with offices across the US as well as in China, Japan, Africa, Brazil, France, and the UAE. I worked in the London office, on the client services team exclusively within the EMEA (Europe, Middle East, and Africa) region for a Fortune 500 company. The main service of the team was to oversee the immigration processes for their employees as well as ensure that their cases were being handled efficiently and Service Level Agreements were being met on both sides. During my time there, I was also extremely fortunate to have two women, Kristen Riley and Diane O'Connell, as my managers over the course of the year. They were amazing mentors professionally but also on a personal level. Working in an international setting for the first time can be overwhelming, but the lessons I learned from having a boss that trusts you and allows you to grow through opportunities and having responsibility was extremely valuable during my earlier work experience. It set the groundwork for being confident and able to express and deliver my opinions in a professional setting.  The year there was life changing, I met some of my very best friends during that intake, so I guess it ended up working out the way it was supposed to!
Tell us about your career trajectory and how it led you to where you are now.
After London, it was an extremely hard decision on what to do next! I debated taking job opportunities from other Fragomen offices in Singapore, Chicago, and New Jersey, but after much deliberation decided to move back home to New York with some of my close alum from the program. One of my managers, Diane, was based in NYC and took a job at Paul Hastings, LLP to start up their immigration department and basically took me with her. We worked together for five months before our department was transferred to Atlanta. We both declined the move down south, and that gave me the motivation to change careers and start to explore my interests/passion in communications, marketing, public relations, and events. I landed a job as a Marketing Associate a few weeks later at a Business Improvement District in Union Square, where I stayed for three years, working my way up to Deputy Director of Marketing.
During that time, I managed a few of their events, one of them being a food and wine fundraiser. I absolutely loved working around chefs and food and decided I should really do something I loved. So I looked for about a year to break into the culinary industry and got told NO way more than I was told yes. I didn't have the experience. But I was determined anyway. I spent lunch breaks looking through food magazines and tried to reach out to people who I thought had interesting jobs to meet me for coffee. I really wanted to find the right thing and I needed someone to see that my experience was worth taking the risk for.
After a while of searching, I found the position I have now working as the director of communications for Benchmarc Restaurants by Marc Murphy. I applied on Craigslist of all places, and, luckily for me, someone read between the lines. That someone was Pamela Schein Murphy, the co-owner and director of branding and marketing. She called me in for an interview, and two days later, I had a job offer. That was almost seven years ago, and now I oversee all of the communications, PR, public events, and branding for both Marc as a celebrity chef and the restaurants. I feel incredibly lucky that I was able to take my appetite for the culinary world and my varied background and found a perfect match combining both my expertise and my passion. It's a great feeling to wake up every day and really love what you do and who you're doing it with.
That's what's great about the food and wine industry — people do what they do because it's a lifestyle to them, not just a job. If I weren't working in this field, I'd be living it anyway, so why not get to do what you love and make a career of it.
How would you describe your design style?
Pinterest meets The Everygirl with a dash of modern feminine! Is that a style? Honestly though, it's true. Alaina's Chicago Apartment Tour (uptown abode) from 2013 was one of my inspirations from the get-go, and I've continued to be a huge fan of the home tours and find great inspiration from seeing other women like me and different from me. Overall, I wanted my space to feel fresh, warm, and lived-in. Also I'm not afraid of colors, texture, or patterns, because I think that reflects who you are as a person.
Which spot in your house is your favorite to spend time?
It'd have to be my couch. Before moving into my own apartment, I lived in the West Village with a roommate(s) for eight years. And our living space was a legit hallway with a small futon and a TV that hung on the wall that I could touch while actually sitting on the futon. So when I had the opportunity to have a living room and get an actual couch and fill it with cozy blankets and throw pillows, I was super excited.
As someone in the culinary industry, your kitchen must be decked to the nines — what pieces did you spend the most time curating?
Unfortunately, I have way more kitchen goodies and housewares than I even have room for or know what to do with! My kitchen is very small. So if I know you and you're getting married or having a baby or are my mom's basement, chances are you're getting some of the goodies.  When it came time to deciding what I needed and wanted in my immediate kitchen now, I focused on the essentials and how I like to cook and eat, which is more savory than sweet. So I could do without the mixers and cake stands. A grill pan was essential because it's versatile, so easy to clean, and I can cook both meats and vegetables on it. One small cast iron pan was also essential, and then sauté pots and pans. I went with great value and realistic size versus buying those entire kitchen sets. I don't have room for a 12-inch pan on my stovetop. My boss, Chef Marc Murphy, also always recommends a great set of knives, so I made sure to have a butcher block with knives. And lastly, I knew I needed a slow cooker. It's great year round and I absolutely love cooking with it.
Where do you shop for furniture and decor?
I know this is a rental and most likely I will move again at some point, so I try to stay realistic in my purchases. My style in general tends to blend high and low pieces, and I think that reflects in my home as well. My couch is from Macy's because it was the most affordable and looked exactly like the dream ones in West Elm but didn't have the hefty West Elm price tag. My dresser, bookshelf, bedframe, and one of the chandeliers are all from IKEA. I splurged on décor and accessories where and when I could at West Elm, and also places like Lulu & Georgia, One King's Lane, CB2, and PB Teen. And let's not forget about Target! They have some great home collections now too.
Did you encounter any challenges when decorating your apartment? How did you overcome them?
So many! I'm working with 450 square feet, so the entire decorating process was difficult. I had my long wish list and I really needed to figure out what I could actually have within the space. I always wanted a gorgeous headboard but I needed way more storage for my clothes.  So instead of getting a gorgeous "Pinterest worthy" headboard, I went with a bedroom set from IKEA that had drawers underneath it. Little did I know it was still an issue when I got it, because when I measured I didn't account for the headboard not being flush with the baseboard after I ordered it online. And when I put it together, it was an extra three inches longer, and those tiny three inches made a huge difference in walking sideways to get into bed every night or not. So I had to lose the headboard and the extra shelving that came with it and just use the bottom frame with the drawers. To make up for that snafu, I opted instead for a smaller gallery wall above my bed to make it feel personal and pretty.
How did you accomplish all your design dreams in a less-than-spacious apartment?
I didn't! I had to be selective and I couldn't do everything I wanted. So I mapped it out and I measured every inch of the place. I made it as cozy and glamorous as I could get away with knowing I wanted the design to feel fresh and not trendy or cluttered. I used bold pops of color, texture, and metallic in accent pieces like décor, pillow covers, frames, shelving, and poufs, which made it feel like me and what I really wanted in a space of my own.
Where do you find your inspiration?
I hate to admit it, but Instagram plays such a huge role in our lives now, especially when it comes to inspiration and aspiration, and even more so when it's related to design. You can literally see into people's homes and shop everything from their silverware to their bedframe (and usually from the picture itself). That's incredible, but can also be overwhelming. We have a lot more access into people's worlds and homes through social media than we ever did before, and everything is so curated so it's easy to find inspiration there as well as some jealousy (for all. the.space.). However, I still love getting the actual mailers from West Elm and CB2.
What was the most difficult room to decorate and why?
I'd have to say the kitchen, because it's so small and you need certain things to fit in there even if you have not enough space. I absolutely need a toaster, a coffeemaker, and a microwave. But where do you put it all? I had to make room, so the toaster oven is on top of the fridge. The microwave has the coffeemaker on top as well as a decent wine collection. I made it work, but it was hard. Also there's only one area of counter space, which is really difficult when I'm cooking — and I happen to love to cook. So I had to try to find a way to fit everything, make it accessible, and also be very organized — which was no simple task.
Your childhood — and beyond! —  was spent at a Vermont cabin. Did those memories have any influence on your aesthetic now?
Those were the days! I was eight when we moved from Vermont to Long Island and that design and feel doesn't really work well or translate in New York City. But if I ever have a cabin or country house, I think I'll pull from my memories there. It was a very fond time in my life. And in case you haven't noticed, overalls are back! So everything can become cool again.
Your gallery wall is so special! What advice do you have for those of us looking to make our own?
Oh thank you! I love that wall. That was definitely a dream come true project because it's really so personal. Quotes, pictures, and memories from your life, all put up for you to admire and be inspired from everyday. My advice would be, just do it. Whether you have an entire wall or a small wall in your bathroom to work with, creating it makes whatever the space is feel special. I think it makes a house feel like a home. And you don't have to have it all figured out when you start. I hung the entire gallery wall and left some of the frames empty. I started with a few prints or pieces I liked and filled it in as I went along. You have to take your time.
Favorite room in your home?
Now that I have my own separate bedroom, I would say that it's definitely my favorite space. I wanted it to feel feminine but serene at the same time. My life can be pretty chaotic at times, involving a lot of travel, being on social media, and constantly communicating and being around a lot of people. My bedroom is a space where I can come home, unwind, and really detach from it all, which I think we all need and I should do more of. I also get to have a ridiculous number of pillows, which makes me incredibly happy.
What's next for you and your home?
I think some fine-tuning. I'd like to swap out and upgrade the hall mirror that came with me from my old apartment, and isn't really that great. I think I also need some greenery in my life! And I love to get pillow covers for different seasons because they can make a room feel brand new without having to do a lot. I really just want to perfect the small details now that the big picture is complete.
What advice would you give to your younger self?
No is a complete sentence.

Appreciate how you look right now. It's a lot better than you think.

Put aside that extra paycheck or bonus instead of spending it on clothes. It will make a difference later on.

Stay humble. Continue to put in the work even and especially when no ones notices. You aren't owed anything.

The disappointments, the breakthroughs, the heartbreaks, the happiness, the setbacks, the successes — life is circular, so try to enjoy the moment you're in because it can all change tomorrow.

A failure shapes your character and tests your resiliency, but you need to experience it to appreciate the triumphs later on.

Trust the process. Everything has a way of working out they way it's supposed to.