Gilmore Girls. One Tree Hill. Friday Night Lights. Two decades later, these shows from the 2000s remain on our regular watch lists. We turn to them time and time again because they're comforting. They remind us of simpler times when we still had to access the Internet from the family computer, and cell phones were only for calling and texting—if we even had them. They immerse us in worlds that make us feel safe. They're the definition of nostalgic.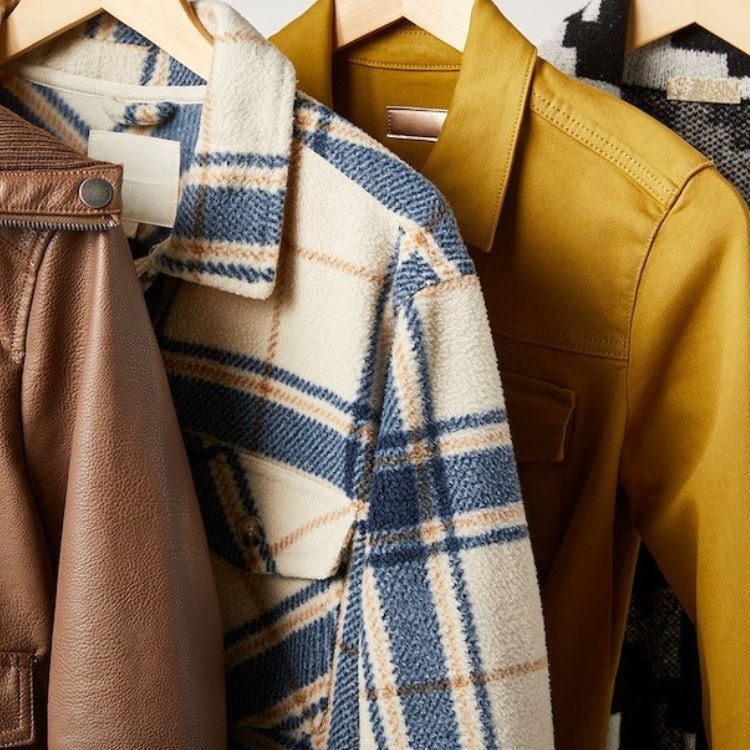 ...and it's wallet-friendly
And yet, there is one early 2000s show that no one ever talks about. That show is Everwood.
Everwood opens with the story of Dr. Andrew Brown (Treat Williams) and his son, Ephram (Gregory Smith). A world-famous neurosurgeon, Dr. Brown spends his days—and often his nights—working. He regularly misses family dinners, events, and birthdays. In fact, he is still at the hospital the night that his wife is killed in a car accident on the way to Ephram's piano recital. With Julia (Brenda Strong) gone, Andy decides to leave his job at the hospital. He moves his family from New York City to the small town of Everwood, Colorado. There, he opens a free clinic, planning to reduce his work hours in order to repair his relationship with his son and get to know his daughter, Delia (Vivien Cardone).
The problem? Everwood already has a family doctor: by-the-book Dr. Harold Abbott (Tom Amandes). Tension immediately arises between the two doctors while, unbeknownst to them, their children, Ephram and Amy Abbott (Emily VanCamp), start to develop a friendship—and maybe something more.
Here are all the reasons why you need to add Everwood to your nostalgia watch list.
The Characters
Everwood is a TV show, but I've always loved it because watching it can feel more like reading a book. The characters are so well developed. My teenage self obviously had a crush on old-soul, classical pianist Ephram. If I had gone to County, I would have been intimated by Amy. She sat at the cool girls' table but didn't have a shallow or selfish bone in her body. As for shy, thoughtful Hannah Rogers (Sarah Drew), who is most often found writing in her journal, I wanted her to be my best friend.
Andy's passive, cheerful attitude is the perfect match for Harold's cranky demeanor. The scenes with the two of them are some of the best in the show—whether they're arguing over something trivial or confiding in each other. Then there's fiery Edna Harper (Debra Mooney), who isn't about to let her son, Harold, or anyone else tell her what to do. She also doesn't care if her healthy sex life makes you uncomfortable. And if that still isn't enough for you, veracious Delia can always be counted on for a laugh.
The Cast
Whether you have heard of Everwood or not, you have definitely heard of some of its cast members. And when you watch the show, you will understand why so many of them have found continued success in Hollywood. The most notable is Chris Pratt, who plays Amy's older brother, Bright Abbott—arguably the character who grows the most throughout the show. But I'm more partial to Amy, having watched every other show that Emily VanCamp has ever starred in: Brothers & Sisters, Revenge, and The Resident.
Plus, you will definitely recognize season two's regular Marcia Cross from her lead role in Desperate Housewives. She plays Harold's sister, Dr. Linda Abbott. And Sarah Drew, who joins the cast in the third season as Hannah Rodgers, has played Dr. April Kepner on Grey's Anatomy since 2009.
The Narrative Style
Everwood includes a narration voiced by Irv Harper (John Beasley). Irv's recent marriage to Edna connects him to the characters, but it is his thoughtful observations that make him shine. In the days of AIM away messages, it was not uncommon to see some of Irv's words in mine—be it about the equalizing effect of snow or the difficulty of change. Whenever you hear Irv's voice, listen closely because he may just say something that means more to you than you can even imagine.
In addition to Irv, there are episodes where other characters have voice-over narration. Two of the most notable times belong to Ephram: the tragic flaw essay and the Princeton application essay, both of which he writes for Amy. The essays are too good to share a line from. You need to hear them in their entirety.
The Family Dynamics
The relationships we have with our families are simultaneously some of the best and the hardest relationships we will ever have. And Everwood does an absolutely perfect job of depicting that. When the Browns arrive in Everwood, Ephram has little interest in allowing his previously absent father to have a relationship with him. Throughout the first season, it's likely for episodes to include a screaming fight between Andy and Ephram. But as time goes on, the two come together—only to then split again—eventually landing at a place of respect and understanding.
You're not likely to find the Abbotts yelling at each other in public, but their relationships are far from perfect. Harold and his wife, Rose (Merrilyn Gann), often disagree about how to parent Bright and Amy. Amy and Harold go from weekly father-daughter movie nights to barely speaking for an entire year. And Harold regularly disagrees with his own mother, Edna. But the Browns and Abbotts show us what family really is: people who are there for you, no matter what.
The Epic Love Story
While there are many characters in Everwood, there are two characters that the show is truly about. And it's their love story that ties all of the other characters and events together. These characters are only together for one season of the show. But even when they're not together, they are always a part of each other's lives. They are always drawn together.
Everwood was canceled when The WB merged with UPN to form The CW. But when you watch the final few episodes of the series, you won't be able to tell that the writers didn't have this ending planned all along. The final scenes of this love story are meaningful, honest, and heartwarming. I cry during the last scene every single time.

Final Thoughts
I recently finished a rewatch of Everwood, and it meant just as much to me now as it did when I first watched it. I laughed. I cried. And I fell in love with these characters, this town, and this show all over again. I already cannot wait to start another rewatch. And I know that if you start Everwood, it will become a favorite of yours, too.
Everwood is currently available to stream on HBO Max.