If you've been around here for a while, you already know how keen we are on the concept of a capsule wardrobe: a closet full of items that can be mixed and matched with one another for an infinite amount of combinations and a permanent fix to your "I don't know what to wear today" conundrum.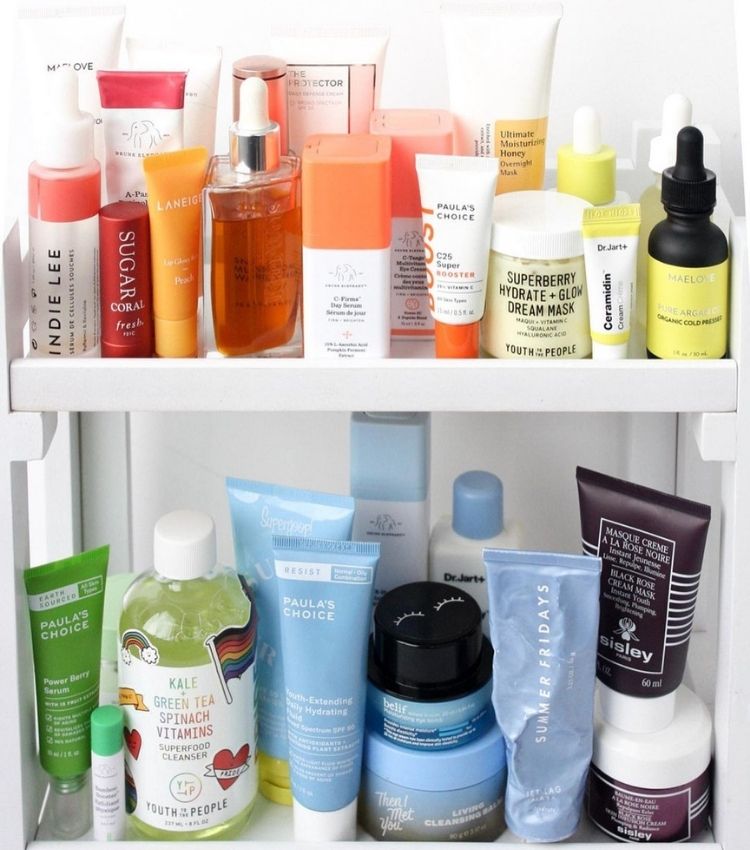 the wrong order can reduce effectiveness
Planning a capsule wardrobe for the entire year can be overwhelming at best, so we love to approach ours season by season. Every time the weather changes, we take a look at the entirety of our clothing collection to see what have to wear on repeat for the next few months. Lo and behold, fall 2022 is creeping up on us, and it's time to get to planning our favorite capsule of the year before all the good stuff sells out.
From versatile sweaters that still pack a punch to trousers you'll actually look forward to wearing if you're headed to the office, our fall 2022 capsule wardrobe will have you covered for whatever your autumnal calendar will bring.
To walk around town
There's nothing like the feeling of throwing on a sweater for the first time of the season, and this one has new-favorite potential. It's neutral enough to be versatile but is a little more visually interesting than a plain color, meaning it's perfect to add to a capsule collection. With of-the-moment trousers that can be dressed up or down, it's an easy look to throw on whenever you need something casual but cool.
checker sweater | colorblock sweater (plus-size) | relaxed trousers | relaxed trousers (plus-size) | shoulder bag | black sunglasses | white sneakers
To the office
Many of us are heading back to the office this fall, so a few work-worthy pieces are trickling back into our lives. The first thing we're picking up? A pair of pants we can wear multiple times a week. These are uber-comfortable, but still chic with a slight flair and button details that keep them from looking like classic Ponte pants. We're suckers for a plaid blazer, and the beauty of them is that they can be worn both to the office and on casual time depending on how you style it. The finishing touch? The most beautiful high-end loafer dupes we've ever laid our eyes on.
white tee | white tee (plus-size) | plaid blazer | plaid blazer (plus-size) | comfortable trousers | comfortable trousers (plus-size) | leather tote | loafers (under $100!)
To happy hour
Whether you're headed to your and your friends' favorite local bar or you're venturing out to somewhere new to sip hard cider, a jeans-and-sweater combo is a duo that can't be beaten. With a double-sided zipper, this sweater can be worn as low or high as you choose but will feel a bit sexy either way due to its tighter fit. Top it off with casual sneakers and our editors' all-time favorite jeans, and you've got yourself your new most-worn fall look.
polo cardigan | polo cardigan (plus-size) | straight jeans | straight jeans (curve) | shoulder bag | tortoise sunglasses | white sneakers
Out to lunch
Can anything beat a trench coat in the fall? We say not. Channel French-girl chic by keeping your look simple with classic denim, a tee, and black accessories. It's a perfectly styled ensemble that you can turn to again and again when you want to look chic but not like you tried too hard.
white tee | white tee (plus-size) | trench coat | trench coat (plus-size) | straight jeans | straight jeans (curve) | black booties | top-handle bag | black sunglasses
On a date
Before the temperatures turn to snow and ice, midi dresses should be taken advantage of. In the shade of green of our absolute dreams, this one is as beautiful as they come. Based on your shoe pairing, you can dress it up or down based on where your day is taking you. It's so good, it can even be worn to the wedding you inevitably have coming up.
midi dress | gold necklace | shoulder bag