If you've been around here for a while, you already know how keen we are on the concept of a capsule wardrobe: a closet full of items that can be mixed and matched with one another for an infinite amount of combinations and a permanent fix to your "I don't know what to wear today" conundrum.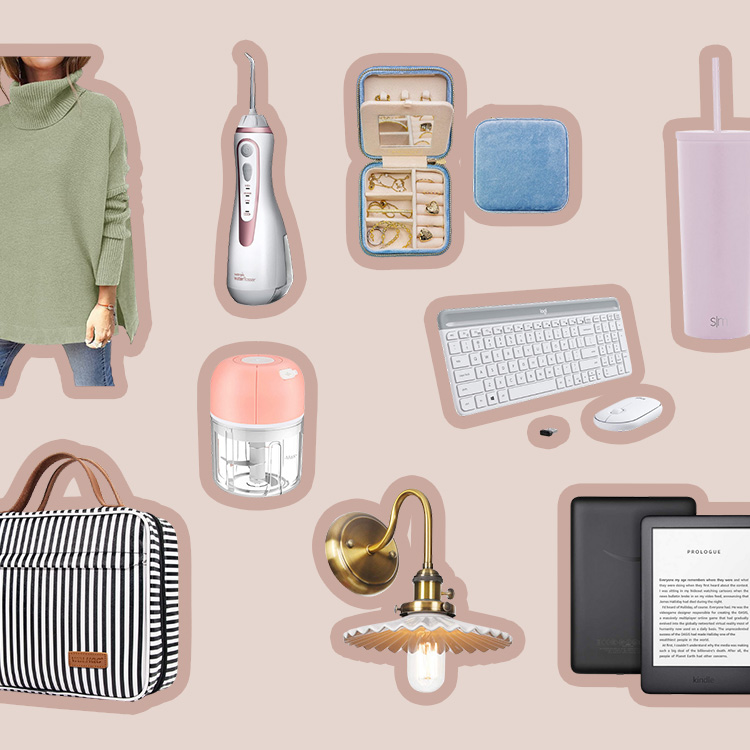 CURRENTLY TRENDING /
HOME
hit "add to cart" and thank us later 💌
Labor Day weekend has come and gone, which means that summer 2021 is officially in our rearview mirror, and we're looking autumn in its glorious face. Crisp, dreamy morning walks; pumpkin coffee, cozy nights in—fall activities are the creme de la creme of yearly activities, which means that our clothes need to be ready to take us anywhere. Luckily, looking good and being ready for anything doesn't have to be rocket science; instead, you can just rely on a classic set of pieces that can be dressed up or down to make them appropriate for any occasion.
No matter what your fall entails, rich tones, luxe textures, and all the layering your heart desires should be a part of it. Ready to dive in? Our fall 2021 capsule wardrobe will help get you there in style.
sweater vest / sweater vest (plus-size)
white button-up / white button-up (plus-size)
seamless tank / tank (plus-size)
cozy turtleneck / cozy turtleneck (plus-size)
polo sweatshirt / polo sweatshirt (plus-size)
crewneck sweater / crewneck sweater (plus-size)
oversized blazer / oversized blazer (plus-size)
shirt jacket / shirt jacket (plus-size)
plaid puffer / plaid jacket (plus-size)
'90s jeans / '90s jeans (plus-size)
leather pants / leather pants (plus-size)
cozy joggers / joggers (plus-size)
ribbed dress /ribbed dress (plus-size)
ruched dress / ruched dress (plus-size)
midi skirt / midi skirt (plus-size)
black booties
white sneakers
loafers
rectangle sunnies
baguette bag
mini tote
How to style it
sweater vest / sweater vest (plus-size) / rectangle sunnies / white button-up / white button-up (plus-size) / '90s jeans / '90s jeans (plus-size) / mini tote / black booties
white button-up / white button-up (plus-size) / oversized blazer / oversized blazer (plus-size) / rectangle sunnies / '90s jeans / '90s jeans (plus-size) / leather pants / leather pants (plus-size) / baguette bag / white sneakers / loafers
seamless tank / tank (plus-size) / shirt jacket / shirt jacket (plus-size) / leather pants / leather pants (plus-size) / baguette bag / white sneakers
crewneck sweater / crewneck sweater (plus-size) / rectangle sunnies / '90s jeans / '90s jeans (plus-size) / plaid puffer / plaid jacket (plus-size) / black booties / white sneakers
polo sweatshirt / polo sweatshirt (plus-size) / rectangle sunnies / cozy joggers / joggers (plus-size) / white sneakers
crewneck sweater / crewneck sweater (plus-size) / '90s jeans / '90s jeans (plus-size) / shirt jacket / shirt jacket (plus-size) / mini tote / black booties