Fall is right around the corner, and that means that it's time to think about packing away those summer home accents and sprucing up your space for the new season. See ya later, pastel pillows and striped throws! If you're wondering what home decor trends will be having a major moment this fall, we're here to give you the inside scoop. We called on seven pro interior designers to weigh in with their predictions for this year's biggest fall home trends. Get ready for lots of warm tones, textural pieces, and some unique, bold touches.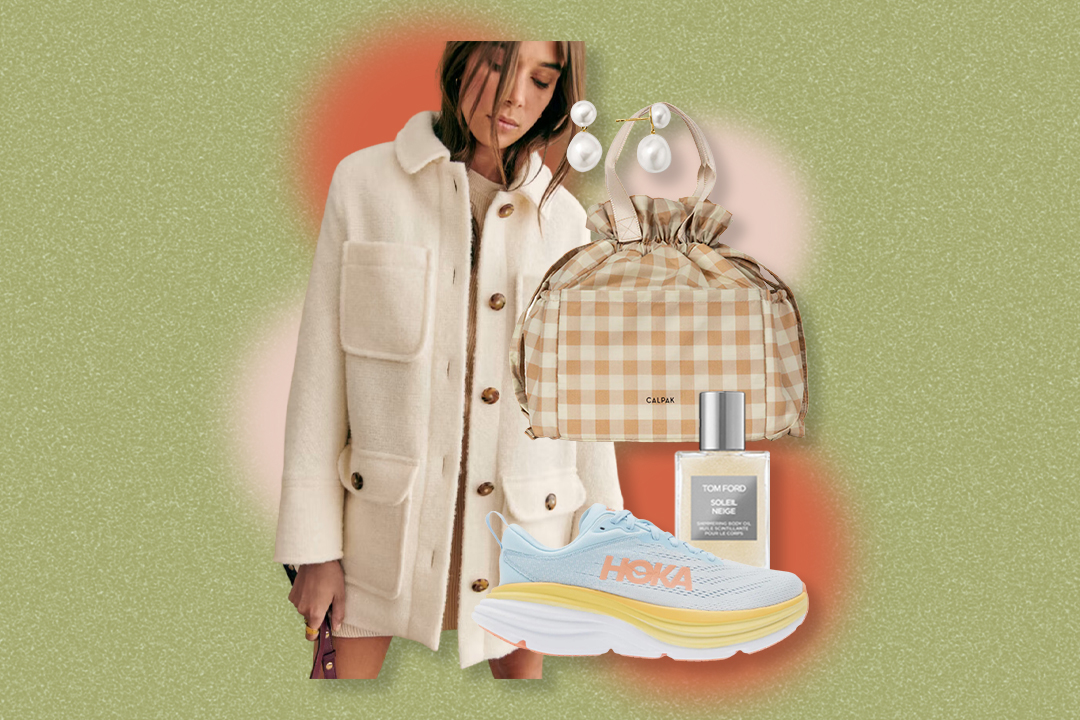 Textural Accents
You're definitely going to want to up your texture game this fall, said Dara Beitler, an interior designer based in Maryland. Beitler is a proponent of mixing various textural materials throughout the home to create a "warm and luxurious vibe." A few of her favorite materials for fall include bouclé, wool, suede, leather, burl, and textured woods. Velvet is another material you certainly won't want to pass up on this fall, said Madison Massaro, the founder of Madison Lea Interiors in Tampa, Florida.
Animal Prints
When you think of traditional patterns for fall, classic plaids or checkered prints likely come to mind. But this year, Massaro has noticed an increased desire for more eclectic patterns like animal prints. "More and more people are wanting to expand their creativity and try a more 'out of the box' design," she noted.
Classic Natural Hues
Drawing from the colors you see outdoors is always a good idea when decorating for fall, according to Beitler. "Add fall colors and depth to your spaces by incorporating various shades of yellow, orange, red, purple, and brown," she said. Anita Williams of PLD Design Studio in Richmond, Virginia, echoed Beitler's predictions regarding reds and browns in particular. "If your space has a solid foundation of ivory and cream furniture, add touches of burnt, earthy terracotta colors to add depth and warmth to your fall decor," she suggested.
In addition to browns, other natural tones such as rich moss greens and honey golds will also be big, noted Carolyn Thayer, the founder of Massachusetts-based Carolyn Thayer Interiors. "We have spent so much time with cool grays that now the trend is to seek warmth with hues that bring cozy back into our homes," she said.
Colorful Glass
New Jersey interior designer Christina Kim predicts statement glass accents will top the list of fall home trends this year. You can try out this look in a big way through furniture or lighting (think colored glass chandeliers and tabletops), or incorporate smaller touches like colorful glassware, vases, or candle holders.
British Influences
Who wouldn't want their space to feel like a warm, cozy cottage in the English countryside come autumn? Designer Colleen Simonds, who's based in Pittsburgh, Pennsylvania, noted that British interiors are a major source of inspiration for her clients right now. "They want cozy, charming details, café curtains, and plush upholstery," she said.
Statement Pieces
Interior designer Amy Vroom of The Residency Bureau predicted that people will be taking bigger risks with their decor choices this fall, a trend she has witnessed already. "They want their own statement-making moment to reflect their personality and the individuals who live there," she said. "Maybe it's a commissioned piece of art, colorful cabinetry, or a wow-factor piece of furniture. Anything to make a bolder statement with their home and prioritize their own joy versus what the masses are doing."
Less Perfection
Simonds has also found that people are becoming a bit less focused on perfection when designing a space. "Every room needs something a little off, a little unexpected—I am always striving to strike this balance between 'finished' and 'relaxed,'" she said. "Too perfect and too 'designed' just falls flat."