When I say that I cannot wait for fall, I am by no means exaggerating. Even though I'm a summer birthday gal, I truly feel like fall is my season (and I know I'm definitely not alone there). I love walking around the city with leaves crunching underfoot, bingeing Meg Ryan movies with a cup of hot cider in hand, and going thrifting in search of vintage-looking chunky knit sweaters. OK, OK, I'm getting ahead of myself, it's only August! But truthfully, fall will be here before we know it (yay!), and that means it's time to think about getting your home ready for the season, too.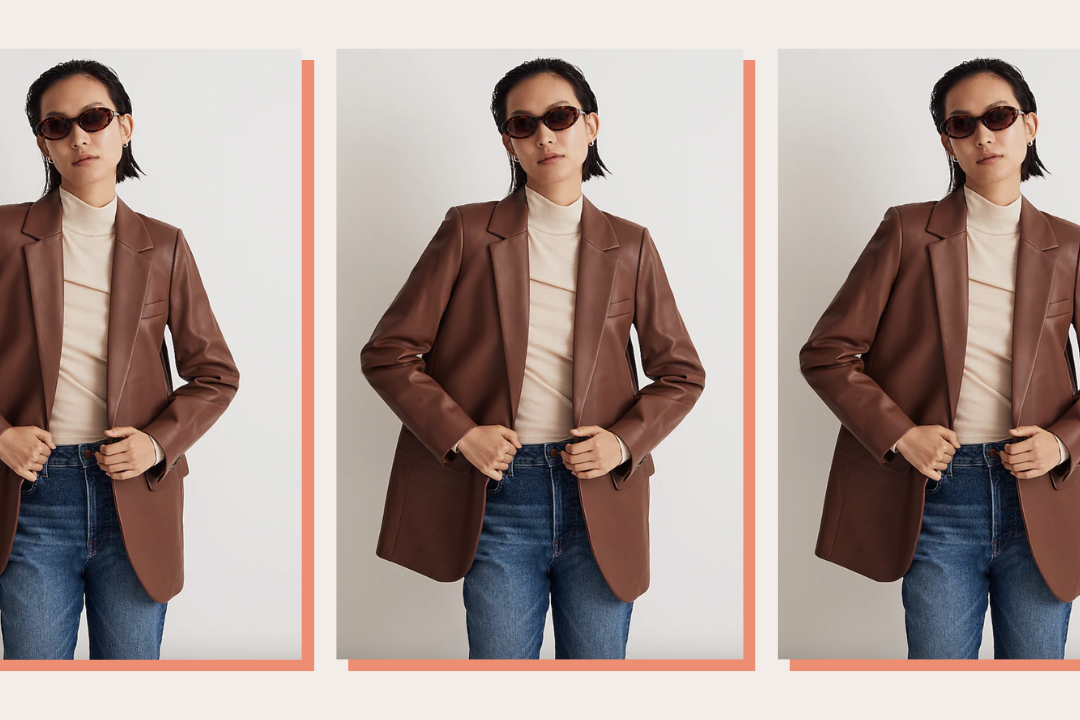 time for your fall wardrobe update!
If you're not quite ready to dive headfirst into fall home decor, there are some subtler ways to cozy up your home without going full-on pumpkin spice. Below are seven simple ways to transition your decor from summer to fall (and yes, one of these steps involves stocking up on fall candles, obviously). Happy nesting!
1. Cozy up your bedding
Bye-bye, lightweight cooling sheets—it's officially cozy bedding season. You most likely don't need to think about busting out those flannel sheets just yet, but it's smart to prepare for chilly nights in the coming weeks. I'm partial to soft cotton for sheets, but you can also simply toss a quilt or blanket over your bed for instant coziness.
2. Swap out your summer flowers
If you're anything like me, you've been stocking up on Trader Joe's flowers and farmer's market bouquets all summer long. As the weather turns cooler, consider switching out your florals for branches, dried flowers, or pampas grass. In addition to being seasonally appropriate, these options can be extra budget-friendly, given that they'll last for months on end.
Hearth & Hand with Magnolia
3. Set out some throws
If you're someone who's perpetually cold, you might keep throw blankets nearby year-round. But if you haven't thought about curling up on the sofa with a fuzzy blanket in quite some time, then consider this your reminder to pick up a knit throw that will keep you nice and snug all season long. Be sure to choose one that complements your living room decor so you can oh-so-casually drape it over the back of your sofa when it's not in use.
4. Introduce fall scents
Pumpkin-scented candles are easily one of the best parts of fall, and now's the time to stock up (they've been lining the shelves at HomeGoods and TJ Maxx since mid-July, NGL). Pick out a handful of scents that will bring you joy during the coming months, scatter them throughout your apartment, and place any unfinished summer candles in a storage bin. See ya next year, peach and lemon! Helloooo, vanilla spice.
5. Grab those candlesticks
On a related note, candlesticks are a must for fall home decor. Pick up some brass beauties that you can really display anywhere! They'll look charming on the kitchen table, coffee table, bar cart—a good pair of candlesticks can do no wrong. To finish off the look, grab some taper candles in a pretty fall hue, such as a soft orange or rich burgundy.
6. Change up your throw pillow covers
Affordable pillow covers make it so easy for me to change up my living room decorating scheme whenever I feel like it. For early fall, I love introducing some neutral hues—velvets and moody greens or rust hues can come later in the season. I never feel guilty for holding onto pillow covers of all kinds, given that they're small enough to fold up into an under-bed bin and tuck out of sight!
7. Say hello to landscape prints
Landscape prints are so classic and contain so many beautiful hues that make perfect fall home decor. I love scouring local flea markets and vintage stores in search of the perfect paintings, but you can find some great downloadable prints online that look like real canvases! Print out a few and place them into ornate gold frames, which you can lean atop your mantel, desk, or nightstand.