We're told from a very young age that when it comes to style, there are right and wrong ways to do things. Shopping becomes less of a fun experience and more of a complex puzzle — don't wear black and navy together, only wear the colors that are in season — that can be exhausting. It's a good thing we've never been rule followers. Here are the fashion rules we love to break: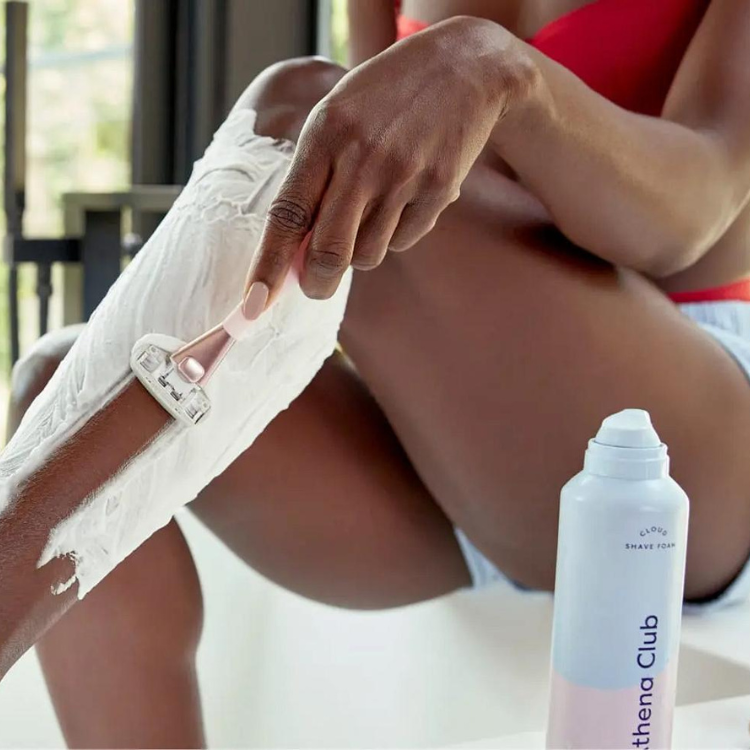 "This razor gave me the silkiest, smoothest shave I've ever had! I never get any cuts or scrapes, even on those hard-to-shave places."
No White after Labor Day
Let's all laugh together! White is such a key color in any woman's wardrobe — why would we intentionally limit our options for six months out of the year? Wearing white this winter is actually predicted to be one of the biggest fashion trends, proving once again that rules are made to be broken.
Don't wear colors that are next to each other on the color wheel
Your middle school art teacher might have told you that pink and orange clash, but that doesn't matter when it comes to style. Fashion is about expression and creativity, so let the colors fly.
Athleisure is for the home and gym only
Athleisure is arguably one of man's greatest achievements. Chic leggings, sneakers, and Serena Van Der Woodsen-esque sleek high ponytails are anything but slovenly — so why wouldn't we want to wear this ultra-comfy style out of the house?
Wear certain things at certain times of day
Smokey eyes are for night events and a only a fresh, no-makeup look is acceptable for day events, right? Let's make a pact to ditch these arbitrary rules and opt for whatever we're in the mood for. Incorporate sequins into your work look or wear one of this year's most comfortable trends, pajama blouses, to happy hour with your friends.
The best clothes are the most expensive
High fashion doesn't necessarily have to come with a high price tag. Save yourself a high credit card balance by only investing in high-quality pieces that will last for years. A $10 tank top is the perfect layering piece — no need to dip into your savings.
You need the "it" fashions to by stylish
In high school, everyone was wearing Soffee shorts (rolled, of course) with Birkenstock clogs. Wanting to appear I was a true ~*fashionista*~ I dragged my mom to the mall to stock up on the necessities. Here's the gag: I thought this look was anything but cute. Sure, I might have gotten the silent approval of my classmates for following the trend, but I was uncomfortable and unhappy with the way it looked. Why waste money on trendy items that you don't really love?
What fashion rules do you never follow? Let us know in the comments!