It has been a long winter here in Chicago — and by long, I mean last week I walked outside to 30 degree weather and actually thought "wow, it's warm today." (When 30 degrees is deemed as warm enough to bust out cropped jeans and show some ankle, something's wrong.)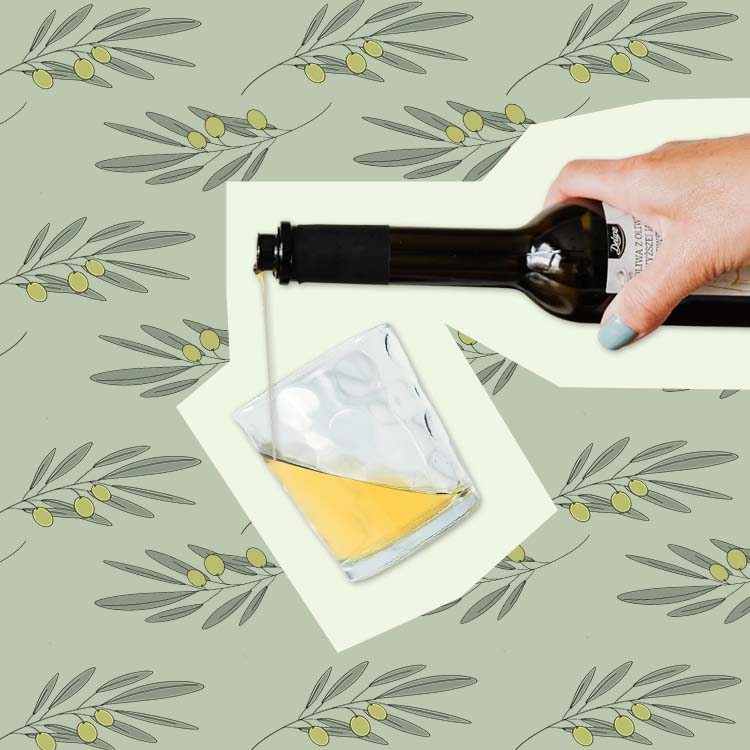 we love olive oil, but this seems a bit too far... or is it?
My point? We've suffered enough. And now that spring is finally showing us its warm, sunny face, we couldn't be more ready. Bring on the patios, the sangria, and, most exciting of all, the spring fashion — we've been waiting for six months to wear an outfit that isn't immediately covered with an ankle-length parka, and the time has finally come.
Our favorite place to stock up on all-things-spring is Nordstrom. They have everything we need — from dreamy, lightweight jackets to the trendiest pants of the season — all in one place. Here are the six trends we'll be wearing over and over again this spring:
1. Straw Accessories
Who doesn't love a bag that can take you to the pool or to happy hour? Straw accessories are the warm-weather-only items that we've been looking forward to all winter long, and with a variety of shapes and styles, we have a feeling we'll have a straw bag with us everywhere we go in the coming months.
How to Wear It
If you want a straw bag for going out, opt for an of-the-moment basket style for easygoing femininity. If you want one that you can fit either your beach essentials or laptop depending on the day, get a round, tote version with a top-handle. Whether you're in a cover-up or a work-ready dress, they'll give you the spring vibes you've been dreaming of.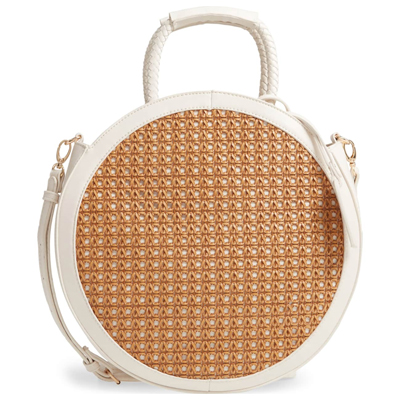 Sole Society
4 colors available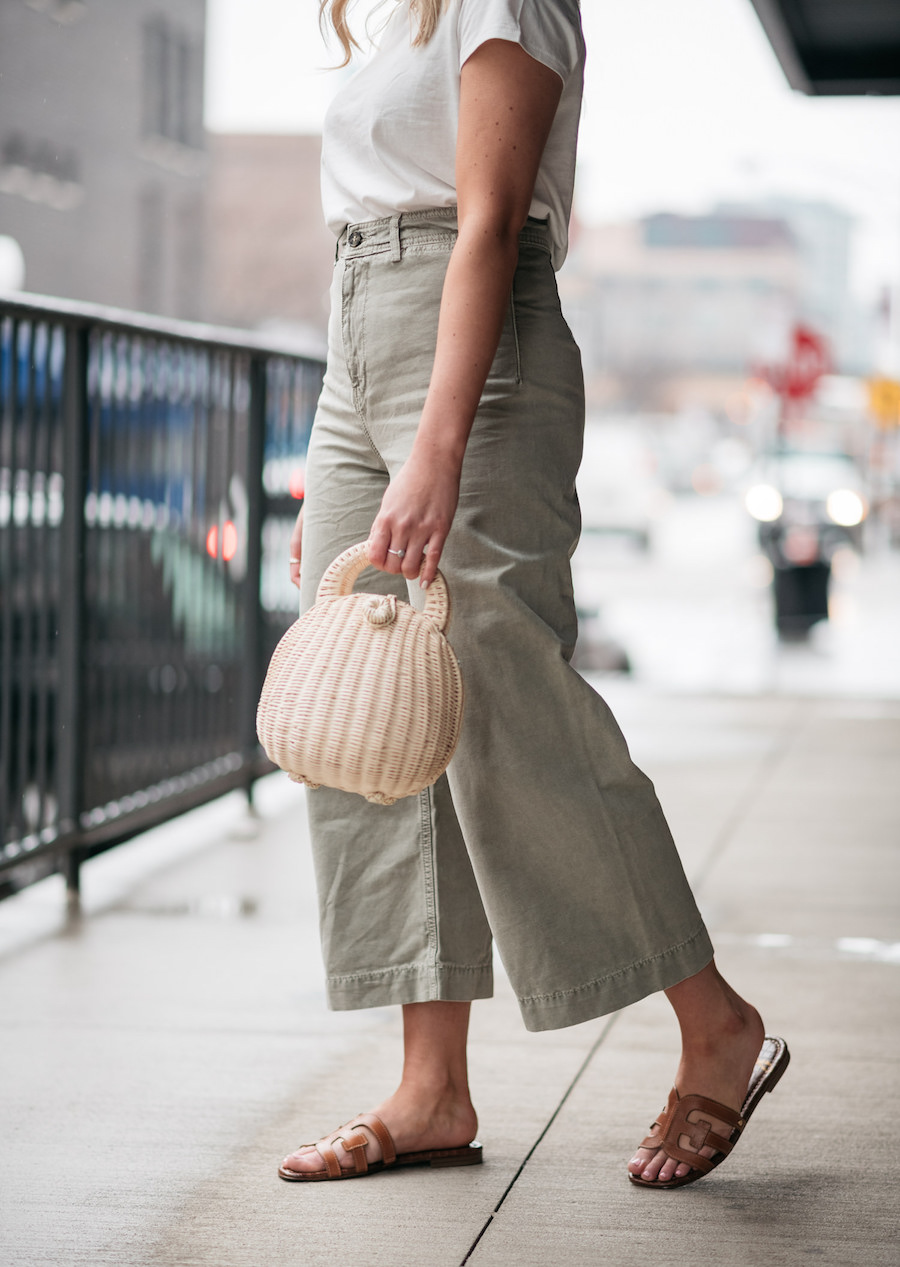 GET THE LOOK
2. Wide-Leg Crop Pants
Skinny jeans have been dominating our wardrobes since we were running around in low-rise versions in middle school, so a change of pace was long overdue. We're absolutely obsessed with wide-leg pants, and for good reason: they're less restrictive, super flattering, and effortlessly cool.
How to Wear It
Top off the retro-inspired pants with a white button-up shirt for the workday, or a boxy tank to continue to amp up the structure of your look. You can make them ready for a night out with a satin tank and a sleek leather jacket.
Free People
3 colors available
J.Crew
5 colors available
3. Embellished Sandals
Sandals take us from the first hint of warmth all the way until we're decorating our living rooms with pumpkins in September, so we're all about making them as fashion-forward as possible. This year, we're putting away our classic leather staples for fun, embellished ones. They're our favorite way to make our outfits look a little less bland.
How to Wear It
Make a statement with a strappy slip-on with a cross detail, or featuring this season's hottest shoe trend: the square toe. Pair them with a pair of straight-legged jeans and a puffy sleeved tee for a wear-anywhere outfit.
MARC FISHER LTD
7 colors available
ENZO ANGIOLINI
5 colors available
Something Navy
2 colors available
Dolce Vita
4 colors available
4. Animal Print
Animal print is the trend of the year, and it's coming out in full force now that the weather's warm. From cheetah to snakeskin, animal print patterns can be seen everywhere from our shoes to our bags to our tops. They dominated runways, but this is one of the most wearable trends of the 2019 — we're making it less Snooki, more Carrie Bradshaw.
How to Wear It
We treat animal print like our favorite neutral — swap out a white tee or white shoes for an animal-clad print that will make any outfit trendier and fresh for spring. Mix a leopard print blouse into your workwear, and take it into the weekend (or after-work cocktails) with a pair of boyfriend cutoffs.
We're obsessed with snakeskin, and our favorite way to incorporate it into our wardrobes is with a pair of snakeskin-patterned booties — they can be mixed in with our neutral pieces to give a subtle, chic twist on our go-to spring outfits.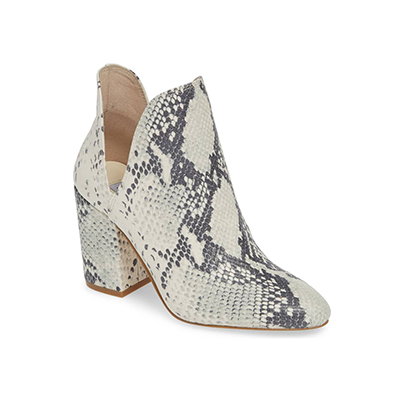 GET THE LOOK
5. Satin
Nothing is more romantic than a satin dress, and luckily for us, they're dominating our wardrobes this spring. They can be worn alone on a hot day, but are versatile enough to look completely different by pairing them with your favorite jacket. It's the ultimate, do-everything fabric of the season.
How to Wear It
Wear your favorite daytime outfit with a satin tank instead of your favorite tee for an easy spring uniform, or get date-night-ready with a satin dress and suede jacket — mixing textures will give you the opportunity to wear your more transitional pieces into spring too.
6. Structured Bag
There's no easier way to bring an element of trendiness to your wardrobe than with accessories. This season's hottest bag is the structured crossbody, complete with a top handle. Smaller versions can be worn everywhere from a date to a night out, where a bigger version that can hold your laptop will be the perfect addition to your workwear look.
How to Wear It
Get a structured bag in your favorite hue and wear it all spring and summer long. Swap out your go-to bag for this updated, tailored version. If you're feeling extra adventurous, try it in one of spring's hottest colors.
Topshop
2 colors available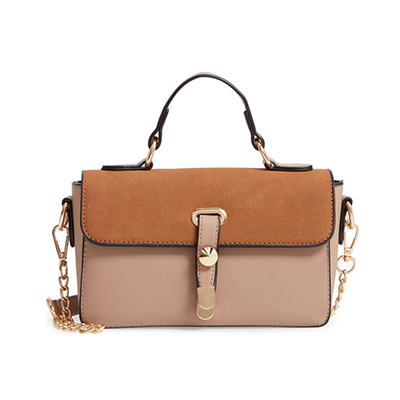 Knotty
3 colors available
Topshop
2 colors available
Sole Society
4 colors available
This post was in partnership with Nordstrom, but all of the opinions within are those of The Everygirl editorial board.