for dad
You know what they say: a girl's first love is her father. Cheesy, sure, but dads teach us how to ride a bike, drive a car, and change a lightbulb. Your dad might even be the person you panic-call if your laptop shuts down or when just about any household appliance is broken. Whether it's your dad, your children's dad, or a father figure in your life, Father's Day is the time to let the men in our lives know how much we love them. 
But what do you buy for the man who already has enough shaving kits to last him for years? Not to worry, Everygirls. We've rounded up the best Father's Day gifts to give your Everydad (see what we did there?) that are anything but basic. Shop our picks below that the fathers in your life will love as much as a good dad joke.
The Everygirl is committed to highlighting products and businesses that align with our core values.
We are committed to highlighting BIPOC, LGBTQIA+, and other companies that celebrate diversity. We are committed to showcasing environmentally conscious brands and products with a goal of 15% of the gift guide falling into this category. We bring value and variety to our readership and highlight and support small businesses and women-owned businesses. We source size inclusive items that represent different bodies and aesthetics to fit the needs of our entire readership.
If you see an icon next to a product, that means it is a business owned by, a product produced by, or a brand that has an initiative associated with these core values.
OUR CORE VALUES
diversity
sustainability
community
inclusivity
ICON LEGEND
BIPOC-OWNED
LGBTQIA+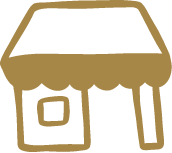 SMALL BUSINESS
ECO-FRIENDLY
WOMEN-OWNED