Deciding when to take the plunge on a splurge is hard; it's a lengthy process that takes some evaluating, strategizing, and a whole lot of review-reading.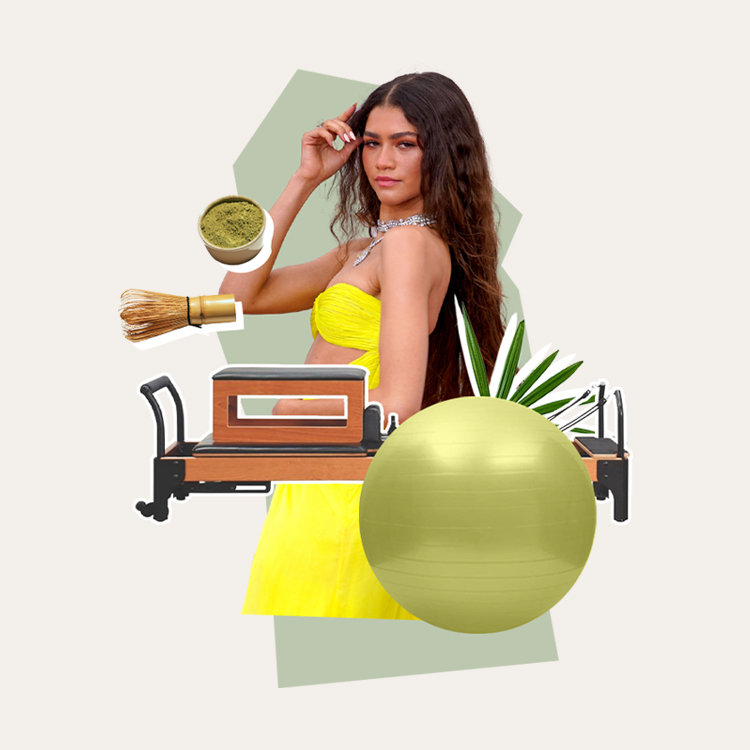 she's (kinda) just like us!
But when the day comes that you can wait for the UPS truck to come drop off your much-debated purchase and you finally have it in your hands, sometimes, you automatically know it was worth it—and when it was, you want to shout it from the rooftops.
Our team has a wide variety of tastes and priorities in what we spend our money on, but this year, these were the very best things we splurged on; the ones we'd buy again in a heartbeat. 2020 didn't bring us much, but it did bring us these stellar shopping choices.

JENNI KAYNE
I fell in love with all things Jenni Kayne well over a year ago but just could not justify pulling the trigger on the high price point. When I found myself 7 months pregnant, in a global pandemic on my birthday this year, I finally splurged and invested in the Cocoon Cardigan for myself. It was the best clothing investment I have ever made and if I could throw out all of my other sweaters and only wear this forever I would. I have worn it multiple times per week since it arrived and it is the softest, oversized, and flattering staple in my closet. It looks adorable over jeans, skirts, dresses, and even joggers! My cost per wear at this point is significantly less than my $100 sweaters and they often offer discount codes of 15-20% off if you sign up for email or get their catalog in the mail. I give this purchase 5 out of 5 stars!
POLÈNE
I had my eye on this bag for over a year, and after hitting a few of my personal goals this year, I decided to take the plunge. Polène has been around for a minute now, but while I see their bags on Instagram a lot, I've never seen another person have one in real life. I love that it has a unique structure and design and could be recognizable to some, but that it doesn't have any obvious branding on it. It is so, so beautifully made, comes with a real luxury experience (their packaging is beautiful), and is in a price range that is well below designer bags (I didn't feel sick about the price, but it was also a huge treat to buy it!). The next bag I buy will inevitably be another one of their bags—I couldn't be happier I took the plunge on this.
PAT McGRATH LABS
At the beginning of 2020, I swore to myself that I'd finally splurge on this palette when it went on sale, and when my bank account and a 25 percent off code aligned, I pulled the trigger on the most expensive makeup item in my collection … and I could not be happier about it. Pat McGrath is arguably the most renowned makeup artist in the world right now, and you can tell through her formula. These eyeshadows blend like an absolute dream—I barely even have to do any work. Plus, this includes four of her "special shades": ultra-glittery, shimmery shades that are like nothing else on the market. At $125, this guy is a bit much, but if you find it on a sale, snag immediately.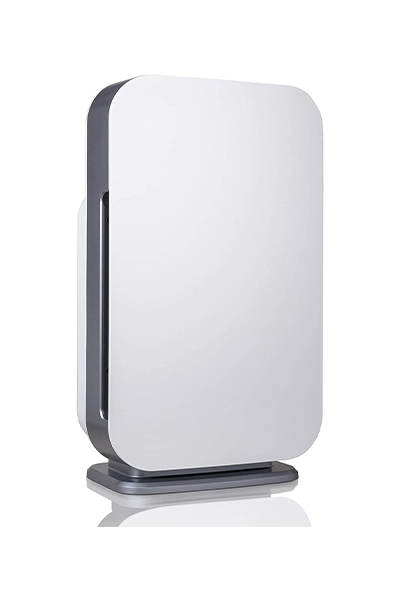 ALEN
If this year has taught me anything, it's definitely taught me to be more mindful of my overall quality of life, including the air I breathe while spending more time at home. I put more effort into learning about air purifiers the past few months, especially after purchasing a new home, and decided to give the Alen BreatheSmart True HEPA Air Purifier a try. This air purifier cleans the air of harmful particles throughout the day while detecting when the home's air quality changes with its LED smart sensor that changes colors depending on the quality. It works quietly in the middle of my home killing mold and bacteria and getting rid of unwanted odors (especially that outside puppy smell!). This a great purchase for overall better air quality, especially during cold and flu season.
Dyson
This was my first impulse quarantine purchase and it's one that I'll never, ever regret. At the time, I already had a pretty decent vacuum, but pulling it out of the closet and zig zagging around with a cord as a tether to pick up a small mess was the bane of my existence. So when I found out that Dyson had a handheld, cordless vacuum that I'd be able to quickly grab to address spills and cat hair galore, I lost my marbles and added it to my cart at an alarming rate. I reach for this at least once a day and honestly, I never knew that vacuuming could be so fun. So much so that I asked for the Dyson V8 cordless vacuum for Christmas.
Nespresso Vertuo
I never thought I'd be a person to enjoy at-home coffee but alas, this Nespresso machine totally changed the game for me. Making my vanilla oat milk latte has become my favorite part of the day. This bundle came with a frother which has allowed me to create some super frothy, satisfying coffee pours! With five dollar lattes being a thing of the past, this splurge ultimately saved me so much money.
iRobot
Not only my favorite splurge item this year, but perhaps my favorite splurge item ever, the Roomba is like family to me at this point. My floor has never looked cleaner and I haven't had to put in any effort to get it there, thanks to this nifty floor vacuum that sucks up all crumbs, dust, and dog hair. I have it automatically set to do a full-apartment sweep every night around 8 p.m. (so it's typically after I've cooked dinner to get all those crumbs) to fall asleep with a clean home, but I also love starting Elsa up (yes, I did name my vacuum, and yes, the name is Elsa) when I'm doing an apartment deep clean whether it's for weekly cleaning or before company comes over (pre-pandemic, of course). It's like we're in this together! My home is so much cleaner than ever before, without any energy or time from me. Thank you, Elsa!
Barefoot Dreams
In 2019, I would've never believed a throw blanket would be one of my splurge items of the year (I would've much rather saved my money for facials and shoes). But 2020 came in hot and I felt a strong feeling like I needed to pull the trigger on a Barefoot Dreams blanket, which I had lusted over for years. When it arrived and I finally felt it, I was immediately mad at myself for not pulling the trigger sooner. I'll explain it like this: it is cozy in a way you did not even know cozy could be. I have at least five other throws in my apartment (most of which I would have deemed "soft" before I felt the heavenly fabric that is Barefoot Dreams), but have not touched any of them since getting this blanket because nothing can compare. It is draped around my legs while I work everyday and my favorite item to snuggle up with during a Netflix binge (yes, even more so than my boyfriend). Trust me, you will never regret purchasing this throw blanket, but you'll probably regret not getting it sooner.
CLARE V.
This is not the EXACT tote I got (mine is a deep green leopard print, which sounds weirder than it is—but that colorway is no longer available), but it's the same style and material. I first saw it, the tote of my dreams, at the Nordstrom sale, and I was OBSESSED (I scoured the website practically hourly, since it kept going in and out of stock). Once I finally ordered it and received it in the mail, I've never looked back. Not only does it look chic and just different enough from other totes out there, but it's also incredibly high quality. It's one of the most grown-up purchases I've ever made, and I don't regret it for a second. It holds a ton, and I get compliments on it allll the time!
Crate & Barrel
I'd been wanting a big statement mirror for years and I knew it was going to be a splurge item. I hesitated and wished over this particular one—that shape!—for what feels like ages and finally bought it earlier this year. And drumroll please because… I ADORE IT. It is incredibly heavy and feels like such a quality piece, definitely lives up to the price. It's one of the most complimented and asked about items in my apartment and when I moved earlier this year to a new space, it fit seamlessly in. I know I'll have it for many more apartments and homes to come and I love that it will move and grow with me.
Apple
I bought myself an Apple Watch this year and I honestly felt kind of embarrassed by it because I'm not particularly sporty and am more of an "indoor" gal. But I actually really love the watch, I think it's helped me move so much more than I would otherwise, especially during this year where my only commute is from my bed to the couch. My sister-in-law recently bought one as well and we've been sharing our activity data and it's helped keep me motivated and connected to her and to a feeling of wanting to be healthier and more active. I'm definitely still not a sporty person or a runner by any means, but even just the reminders to stand up throughout the day help me feel more accomplished. It's the little things these days.
Nespresso Vertuo
OK, I know this is the second time this item is appearing on this list, but maybe that just goes to show how absolutely amazing this is. I actually have the version with rose gold accents (which really sold me even more), but that is currently out of stock everywhere. This might sound crazy, but my Nespresso has been a shining light of 2020. I love to use espresso pods and oat milk in the frother to make iced lattes at home, so not only am I saving money, they are DELICIOUS. I will never accept another at-home coffee maker again.
Abercrombie & Fitch
I've had the same black Michael Kors parka (I'm sure you know the one) since my freshman year of college, and while it's served me well, it was time for an upgrade. Honestly, I've been searching the internet since last winter for a new one that I loved, but none were really standing out to me. A couple of weeks ago, however (during a sale of course), I saw this one from Abercrombie and fell in love with the cream color. I love that it's different but still neutral and I'm obsessed with the matching fur on the hood. When it arrived, it did not disappoint! It is so cozy and warm, and I know it will serve me well in the cold that is still to come this winter. And FYI, I did have to exchange it for one size up from my typical size in order for it to be comfortable enough to wear sweaters with it!
SET ACTIVE
Believe it or not, before I purchased these leggings - I had yet to find my favorite black pair and when I say these are life changing and not just a "trend" - I'm being serious. They suck you in and are so smooth and tight, just the way I like it. It's quite pricey but worth the price - 1 million percent. Also, if you're feeling like treating yourself a tad bit more, add the box bra and you have an entire fit and you're ready to get out the door.
The North Face
A really good, warm winter coat is definitely an investment piece, and one I normally hang on to for the better part of a decade. This year though, I left mine in Chicago, where it is currently sitting in storage, when I came home for the pandemic. I'm not sure when exactly I'll go back and get it so, in the meantime, I purchased another super warm, durable coat to get me through the impending cold New England winter.
AWE Inspired
After seeing stacked gold jewelry everywhere this year, I decided I wanted in. I wanted to make sure I was purchasing a piece that would last and was meaningful, so I decided on this coin necklace. I love that it represents strength, and 100 percent of proceeds from each sale—along with a matching donation—are donated to the NAACP.
Peloton
After a year of talking about the Peloton, my husband and I decided to split one in February. We both have birthdays in the same week and agreed this was our Valentines/Birthday/Anniversary/Christmas present for the year. At first I was worried about it being a fad, but then the world shut down a week after it was delivered. It quickly became our saving grace through isolation. From 15 minute quick blasts that will leave you breathless (yes, really) to a 45 minute Backstreet Boys ride that is an instant boost of serotonin, you can always find a workout that works for you. Even with gyms in our area opening back up, we have no desire to abandon our bike. It was our best purchase of 2020, hands down.