Maybe it's the nostalgia from all the Sex and City anniversary coverage or just those memories of long summer days spent with friends growing up, but I am feeling super nostalgic about my female friendships lately. I know I'm not the only one feeling majorly sappy vibes for my girlfriends and have found the best books and movies about female friends that will give you all the feels. Sure, these can be enjoyed solo, but they're terrific options for your next book club or movie night with your friends!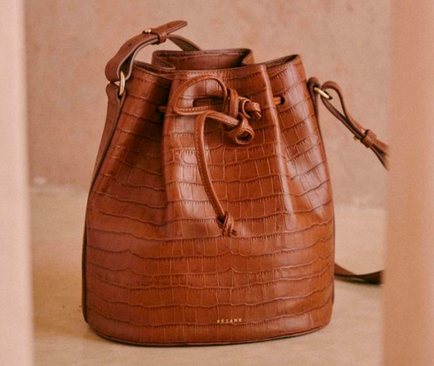 With a smooth, crocodile embossed leather exterior, the ability to style as a shoulder bag or a crossbody, and a design bound to turn heads, this bag will be an absolute hit. Use code THEEVERYGIRL22 for a free gift with purchase!
Watch The Movie
The Heat
At first glance, this looks like your average comedy, but alongside being laugh out loud funny (seriously, I saw it in theaters and my seat mates were crying it was so funny), it also has some major friendship goals. Not to mention you'll also get some plenty of "girls can do anything boys can do better" vibes.
Life Partners
This film is an adaptation of the play Life Partners, written by real life friends Joni Lefkowitz and Susanna Fogel based on their friendship. At age 29, best friends Sasha and Paige have yet to have any long-term, serious romantic relationships. Their friendship is somewhat co-dependent and had been used as an excuse to not pursue finding romantic partners. But when one of the girls finds a serious relationship, their friendship goes through some major changes. As could be expected, the single friend feels left behind. How they navigate these changes will feel relatable on so many levels.
Thelma & Louise
You can't forget this classic road trip turned crime spree film starring Susan Sarandon and Geena Davis. While this movie may have a bit of a sad ending, you can't deny Thelma and Louise were the original ride or die besties. The lengths they go to to protect each other are inspiring and heartwarming.
Steel Magnolias
Get the tissues ready! You've been warned, don't watch this movie unless you're ready to shed some major tears. This film about the bond a group of women share in a small Southern community, and how they cope with the death of one of their own, will make you stop and appreciate all of the close friends in your life.
Pitch Perfect
Are you ready for not one, not two, but three hilarious movies about the bonds of female friendships? It's time to plan a movie marathon, because once you start watching these films with an amazing female cast about a college acapella singing group, you won't want to stop. Rebel Wilson plus Anna Kendrick plus Anna Camp equals the best friend group you could ever ask for. Wait, it gets better — all three movies were written by a woman.
Read The Book
Read The Book, Then Watch The Movie
Rebecca Wells
Reading or watching the classic tale of the Divine Secrets of the Ya-Ya Sisterhood is a must for every woman. Rebecca Wells tells the story of a group of friends uniting to help mend the broken relationship between a daughter and mother before time runs out to repair the damage that has been done. This story serves as a reminder that sometimes our friends know us better than we know ourselves.
Iris R Dart
Anyone who has ever had a lifelong friend knows that even the strongest relationships can have their ups and downs. Beaches follows two friends from childhood through early adulthood as they strive to reach their dreams, support each other, drift apart, and come together again over the many years of their friendship. This story, in both book and film form, provides a raw look at the winding course a friendship can take.
Amy Tan
Amy Tan's The Joy Luck Club was first released as a novel in 1989, but its message resonates as much today as it did then. The story, which was later brought to the big screen, focuses on four Chinese-American immigrant families in San Francisco in 1949 who start a club known as The Joy Luck Club. Not only do you witness the beautiful friendships between these women, but the story examines the turbulent relationships between the immigrant mothers and their first-generation Chinese-American daughters.
What are your favorite bff movies? Tell us in the comments below!