Solo travel is trending, and it is one of my absolute favorite things. Don't get me wrong, I love traveling with friends, my family, or a partner, but there is something so freeing about traveling on your own. Whenever I return from a solo trip, though, the first thing people want to know is: What was it like being there alone? And I get it. Traveling solo can be intimidating—especially if you're not someone who thrives on alone time. But I truly believe everyone should experience it at some point in their life. Solo travel is empowering, and it can change your perspective on the world and on yourself.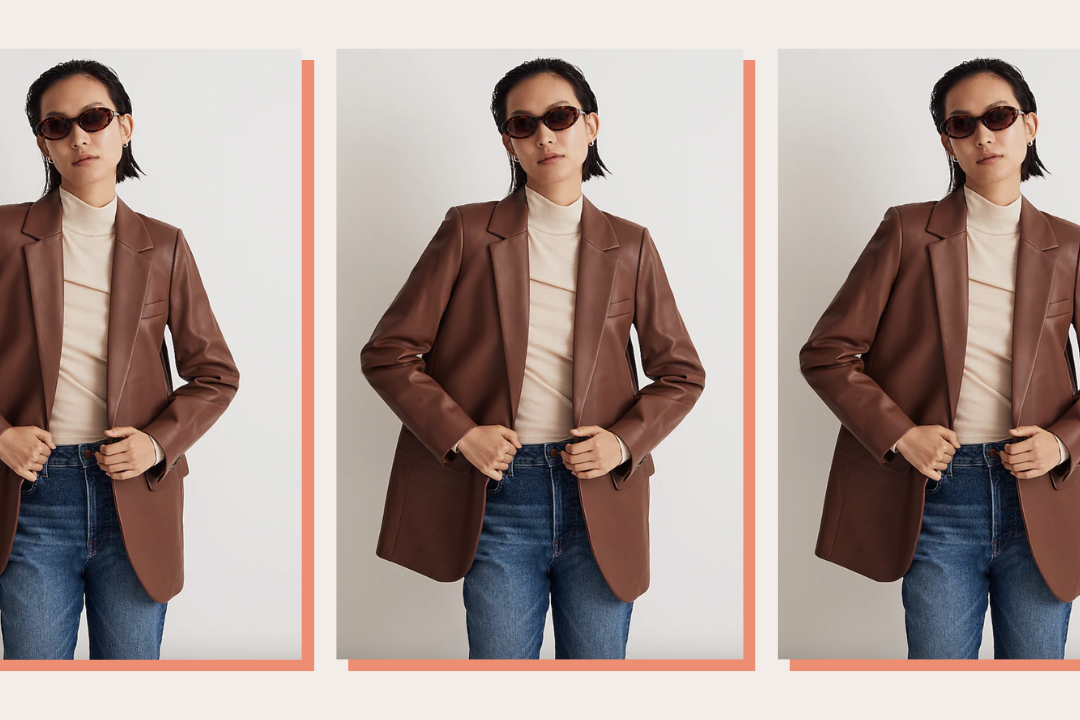 time for your fall wardrobe update!
To help you plan your first solo getaway, I chatted with Jen Tenzer, founder of The Soloist, who helped me compile this list of the best solo trip destinations for first-timers. Whether you're a lounge-on-the-beach kind of girl or you crave nonstop adventure, there's a place on this list for you. One of Tenzer's favorite things about solo traveling is that it "instills confidence" and reinforces the belief that you are capable of anything. So get your passport out and get ready for some self-exploration.
1. Barcelona, Spain
Barcelona holds a special place in my heart because it was my first trip abroad. Although it's not one of the English-speaking destinations on this list, you certainly do not need to be fluent in Spanish or Catalan to visit. Many people in Barcelona speak English, too, and they are often incredibly friendly. I would recommend learning at least a few basic words of each official language, however, to make the locals even more welcoming.
As far as activities, there is something for every kind of traveler in Barcelona. You can relax on the beach, take in the historic architecture, roam the Gothic Quarter, or head out of the city for a day trip to a local winery. I myself could spend hours strolling through the Boqueria food market sampling local cuisines and fresh juices. Another plus for solo travelers? The metro system is very easy to navigate, and most areas of the city are extremely walkable. Pickpockets are definitely present in the more touristy areas, so always keep a close eye on your belongings.
Where to stay: For a luxury option with beach access, treat yourself to a stay at the W Barcelona. If you're looking for something more low-key, Hotel Ciutat is located in the gorgeous Gothic Quarter. A quick 15-minute walk to the beach, it's also surrounded by tapas bars, museums, and restaurants.
2. New York, New York
I wouldn't be a true New Yorker if I didn't include New York City on this list, would I? It really is a perfect place to visit on your own. With so many people around, you will never truly be alone. Plus, the subway system is easy to figure out, and the whole city is walkable. With endless neighborhoods to explore, the most amazing food scene in the U.S., and your pick of museums, parks, and landmarks, New York is one of those solo trip destinations you can't go wrong with.
Spend your days exploring downtown Manhattan or the trendy Williamsburg neighborhood in Brooklyn. Or grab a blanket and some food and have a picnic in Central Park. In the evenings, ask a local for a dinner recommendation. Sure, New Yorkers might not have the best reputation for being friendly, but sit at the bar and order a glass of wine, and I'd be willing to bet you'll make a friend or two. Not comfortable dining alone yet? Tenzer sees solo trips as the perfect opportunity to step outside your comfort zone. "Breaking through social norms and internal fears feels incredibly liberating!" she said.
Where to stay: Arlo Hotel Group has locations in Midtown, NoMad, and Soho, and you can't go wrong with any of them. For a luxury experience, venture away from Manhattan to The William Vale in Brooklyn, which offers quintessential views of the Brooklyn and Manhattan bridges and the NYC skyline. Plus, it has a rooftop pool you can enjoy in the summertime.
3. Dublin, Ireland
Fancy a pint of Guinness at a local pub? Sounds like the perfect solo travel activity if you ask me. Ireland is one of the best solo trip destinations for those who want to travel abroad but don't want to navigate language barriers. The Irish also have a reputation for being very friendly, and there is so much more to Ireland than just pubs and Irish jigs.
Ireland is surrounded by incredible scenery, with lakes, valleys, cliffs, and beautiful parks to explore. If you're not much of a nature traveler, you can spend your time shopping, touring Dublin Castle or the Guinness Storehouse, or checking out the many churches and museums. Dublin has a deep literary culture, and Marsh's Library and the Trinity College Library both belong on your must-see list. You'll feel like you stepped back in time—or into a Harry Potter book. There's also a literary pub crawl, in case that's more your speed.
Where to stay: The Temple Bar Inn is centrally located with friendly staff, modern decor, and raved-about breakfasts. If you don't mind sharing a room, Jacobs Inn Hostel is a more affordable option—also in a great location—and you're sure to meet other solo travelers.
4. Sedona, Arizona
I fell in love with Sedona the instant I saw its picturesque red-rock mountains. It is one of the most beautiful places I have ever seen—and I arrived straight from the Grand Canyon, so that's a strong statement. Offering gorgeous scenery and deep spiritual roots, Sedona is truly one of the best solo trip destinations.
With its many hikes and trademark pink Jeep excursions, Sedona is perfect for an adventurous traveler. That said, you could also plan an entire trip around browsing local shops, dining at delicious restaurants, and getting your tarot cards read or your aura photographed. I recommend having a car, but there are Ubers available, too.
If you ever have moments of loneliness during a solo trip, know that those feelings are totally normal. Tenzer recommended planning ahead by "pre-downloading a favorite movie, asking a friend at home to be on FaceTime standby, or booking yourself on a small group activity." I saw several other solo diners each time I went out while in Sedona, along with solo hikers, too. Don't be afraid to spark up conversations with other solo travelers.
Where to stay: The GreenTree Inn is in a fantastic location, a close drive to all the hiking sites, and the main hub of shops and restaurants. It is also across the street from some great crystal shops, juice bars, cafes, and restaurants.
5. Tokyo, Japan
Although Tokyo is further away for U.S. travelers, it's arguably one of the best destinations for solo travelers if you're up for the long journey. Japan is known for being extremely safe and very welcoming to tourists. While the trip tends to cost more than others on this list, it's sure to be a life-changing experience. Language can be a barrier, but the locals are very friendly and many tourists get by just fine without knowing the language.
Tenzer's best advice for your first solo trip is to choose "locations that have an established tourism infrastructure, a lot of English speakers (or speakers in your native language), low crime rates, and a high degree of respect for women." Japan fits the bill for all of the above. It also has an easy-to-navigate train system, which even includes some female-only cabins if you are at all concerned about being there alone as a female traveler.
There is so much to see (and eat!) in Japan, you'll forget you're there by yourself. It is perfect for culture-obsessed travelers and foodies alike. You could spend entire days people-watching in the Harajuku District and your nights belting out karaoke or indulging in the local cuisine. Please bring me back some sushi if you go.
Where to stay: For a female-only hostel, try Nadeshiko Hotel Shibuya. Or check out Tokyu Stay Shinjuku for a mid-range option in a great location.
6. Austin, Texas
Austin is having a moment right now, and rightfully so. The weather is amazing (just don't plan your trip during the scorching summer months), there is always something fun going on, and the city is full of a vibrant energy that can't be matched.
There are a ton of great shops and boutiques in the South Congress area, specifically, and Austin has a surprising amount of nature to explore, too. For a unique experience, visit anytime during March to October and you can watch over 1.5 million bats emerge from under the South Congress Bridge at sunset. Sounds weird, but trust me, it's very cool! Austin may be known for its festival scene, as it's home to Austin City Limits and SXSW, but it also has a great food scene. This includes tacos, which you absolutely should not skip.
Where to stay: Hotel San Jose is a boutique hotel in an unbeatable location, right on South Congress. The bungalow-style rooms and garden scenery make for a beautiful stay.
7. Reykjavik, Iceland
This list wouldn't be complete without Iceland, which is one of the top-recommended solo trip destinations in the world, particularly for first-time solo female travelers. With friendly locals and a strong tourism scene, the Nordic nation has something for everyone. It is also known as one of the safest countries in the world.
Iceland can get expensive, but there are ways to travel there on a budget, and the experience is completely worth it. If you go during the months of November to March, you can see the famous Northern Lights, but visiting during June to August will give you the best weather. The city of Reykjavik is vibrant and colorful, and you'll find tons of great places to hike and sights to take in. And, of course, if you're looking to relax, you can take a dip at the Blue Lagoon or one of the local hot springs.
Where to stay: For a splurge, stay at top-rated Hotel Ranga. Of if you're feeling social, check out Kex Hostel.
8. Portland, Oregon
According to Tenzer, another key factor in choosing solo trip destinations is to "pick a place that has tons of activity options to keep you busy." With a ton of great craft breweries, a bustling arts community, vintage shopping, and the biggest crafts market in the U.S., Portland definitely fits the bill. If you visit during June, you can also see the Portland Rose Festival, an annual celebration that has been running for over 100 years.
Portland has iconic parks, gardens, and theaters, with a thriving music scene, too. If breweries aren't your thing, visit one of the many local coffee houses, which are also one of my favorite places to meet new people when traveling by myself. The community is also quite active, and the city offers various biking, running, and hiking trails to choose from. The weather in Portland can be a bit moody, but that just enhances the self-reflection aspect of solo travel, right?
Where to stay: Dossier is a cute, hip hotel in walking distance to the Portland Art Museum, a ton of coffee shops and restaurants, and the Portland Saturday Market.
9. Bali, Indonesia
If you follow any wellness influencers on Instagram, you've likely seen some Bali trips on your feed. There is a growing digital nomad community here, and the people in Bali are incredibly open to tourists, which makes it perfect for solo travelers. Plus, it is very affordable once you are there, with hotels and hostels starting at less than $10 a night.
Bali is very wellness-focused, and if you are looking for sunshine, an açaí bowl, and avocado toast, this is your spot. It is also perfect for anyone who wants to deepen their spirituality. Whether you're looking for culture, delicious food, beach time, or adventure, Bali has it all.
Where to stay: Indulge in a luxury experience at Planta Luxury Boutique Resort or opt for Puri Garden Hostel, where you can enjoy yoga classes and BBQ nights while mingling with fellow travelers.