Even if you consider yourself an absolute master at packing, odds are—after the past two years being slow in the travel department—packing for any upcoming trips you have will involve staring at an open suitcase and thinking, Where do I even begin? After all, packing was no easy feat even when we were traveling constantly.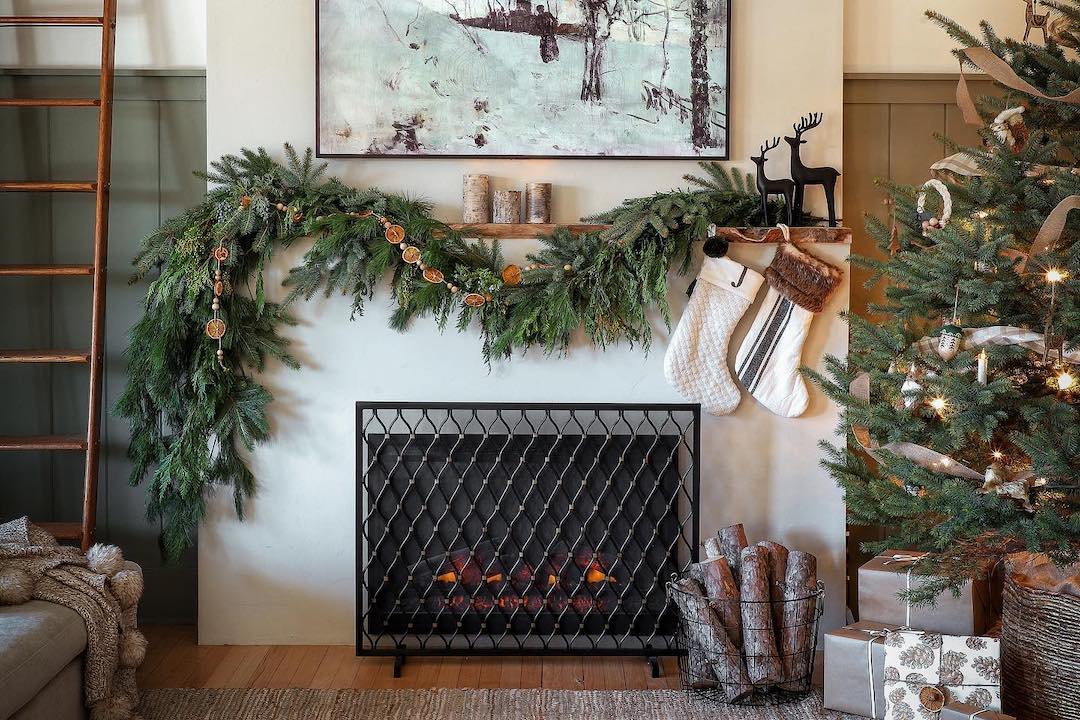 there's still time to deck your halls
Packing for a recent trip got me thinking that there just had to be a better way than I was going about it (read: throwing everything within my reach into a 50-pound suitcase even if I was just going away for a weekend). The solution? Our age-old trick: the capsule wardrobe. If capsule wardrobes work for us in our daily lives, they'd also work for packing, right? Just like we have capsule wardrobes for different seasons, maybe the trick for packing is also to have a capsule wardrobe handy for the type of trip you're going on.
If you're lucky enough to be taking a beach vacation in the coming months, we took away the guess work and came up with the ultimate beach vacation capsule wardrobe—so you can spend less time worrying about what to wear before you go out and more time sipping on a piña colada at happy hour.
For a day exploring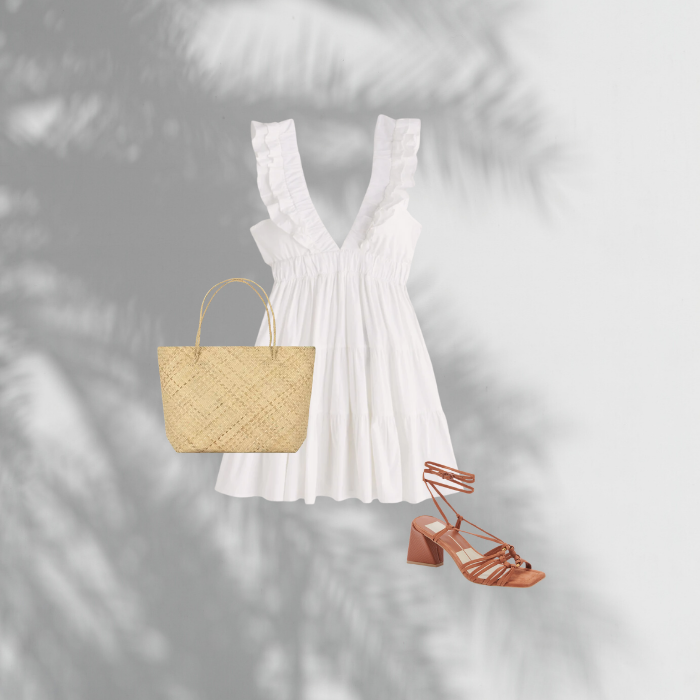 The easiest way to prepare for a day out on the town? A one-and-done dress that will be a match to the heat while keeping you feeling cute. This one is versatile enough to be made casual with sneakers or more dressed up with heels, making it the perfect thing to pack for a vacation.
mini dress | rattan tote | heeled sandals
To happy hour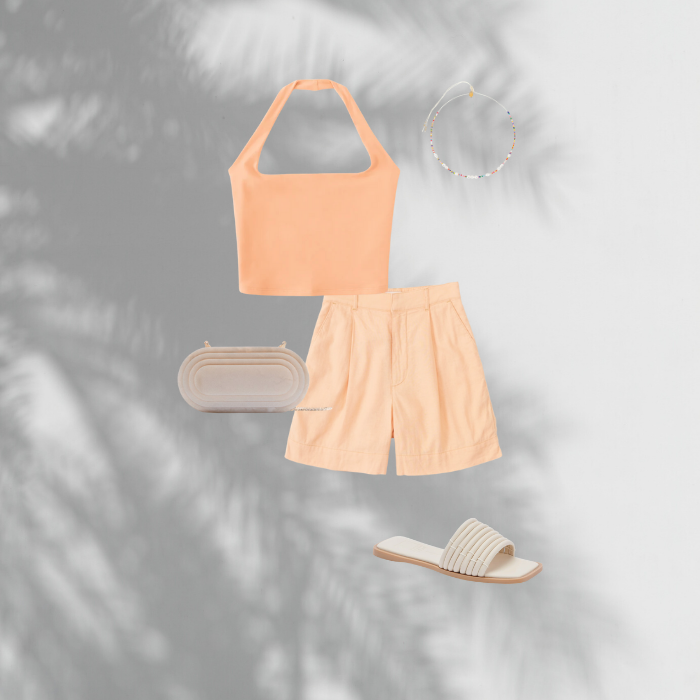 A beach town happy hour calls for color—and a lot of it. Nail it with a monochrome outfit in similar hues of a bright, bold shade (bonus: it'll also look great with a tan). Top it off with a fun beaded necklace and sandals you can dance in all night long.
beaded necklace | elevated tank | linen shorts | going-out bag | slide sandals
To the pool
When we're headed to the pool, we're always going for an off-duty celeb look, and nothing will make you turn heads and make people wonder "who is she?" like a classic-but-sexy one-piece with a white button-down as a cover-up. Keep your face shaded from the sun with a chic, packable hat.
packable hat | shirt dress | one-piece bathing suit | slide sandals
For an oceanside dinner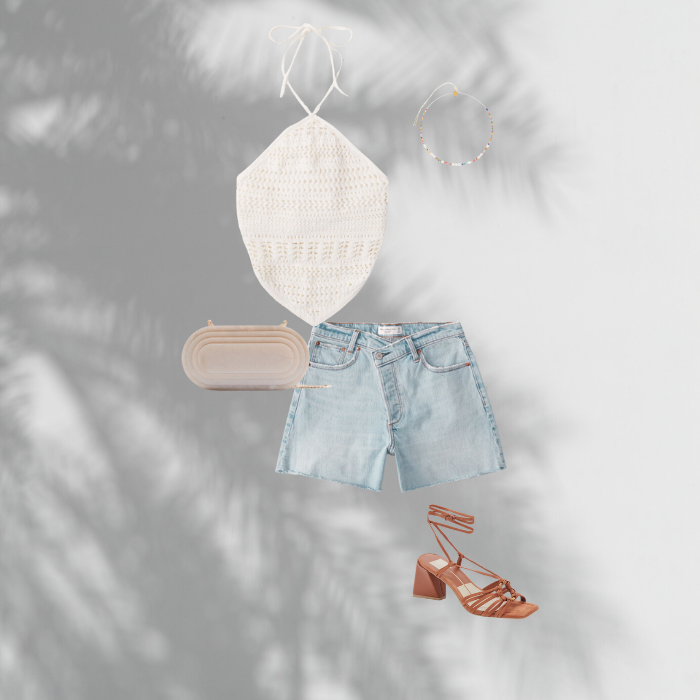 One of 2022's hottest trends also happens to be absolutely quintessential for a beach trip: a crochet top. The texture gives a fun, sexy vibe that makes it perfect for your oceanside dinner. Keep it casual with a pair of denim shorts and heels, or take it up a notch by pairing it with linen shorts or a skirt depending on where your res is.
beaded necklace | crochet tank | going-out bag | denim shorts | heeled sandals
To the beach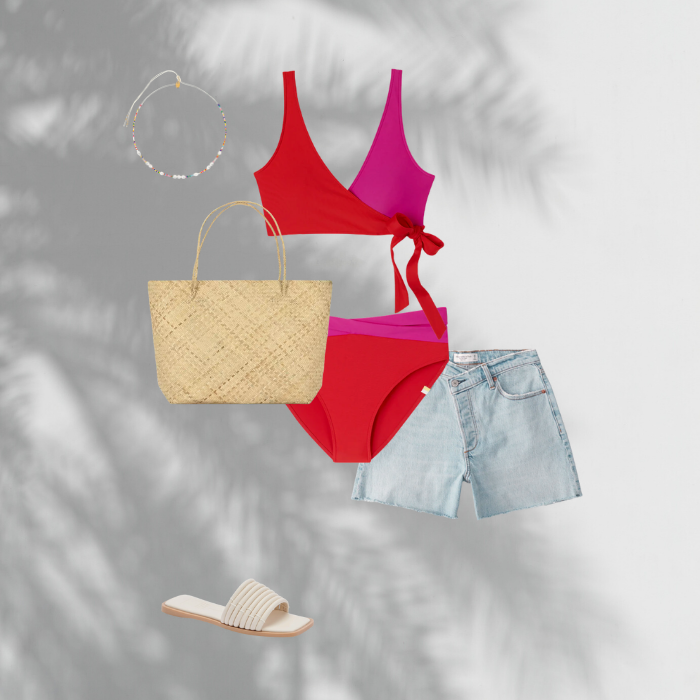 A beach day calls for a bright, bold suit that screams "I'm out of office." This colorblock number is exactly the statement the doctor ordered, and with just a pair of denim shorts on top as you travel to and from the beach, it'll be a vacation look you won't want to take off.
beaded necklace | bikini top | bikini top (second option) | bikini bottoms | bikini bottoms (second option) | rattan tote | denim shorts | slide sandals