Whether you're rockin' A-cups or HHs, a good sports bra can make or break your workout. Picture it: you're doing your thing on the elliptical, playing a game of beach volleyball with your friends, having a grand ole' time with the squat rack, and your sports bra won't stay up. Or it's digging into your sides. Or it's basically doing nothing for you. Or it's practically suffocating your chest. Whatever your sports bra woes are, it's all a pain. (Boobs, suck less, why don'tcha?)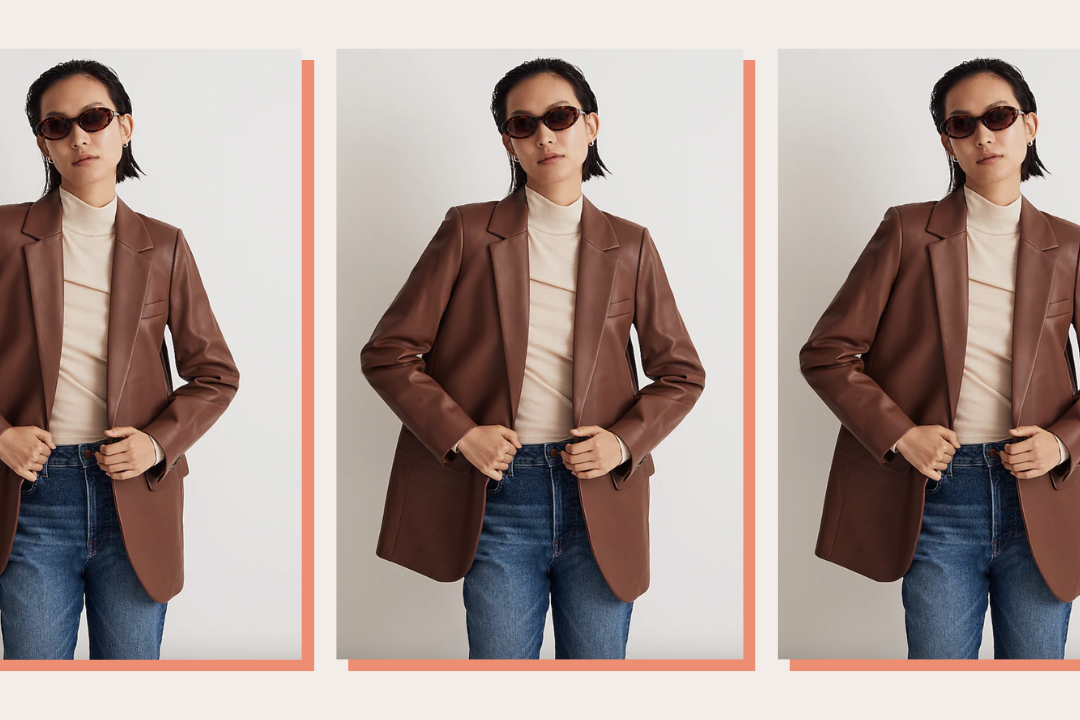 time for your fall wardrobe update!
Sports bras have a huge job on their hands, but we expect to get what we pay for. In another rendition of our "I Asked A Fitness Instructor" series, we got the scoop from the experts on the best sports bras — from the ones with the most support, the best shape, and the best fit.
Gymshark
I love the Vital Seamless Sports Bra from Gymshark! It is a super wearable sports bra that I feel like I can wear to almost any kind of workout — high or low intensity, lifting weights, or hitting the track for some sprints, you name it! I love the color selection they have as well, and if you feel like going monochrome with some matching leggings, they have them too. A monochrome look is definitely bold, but it makes me feel strong and powerful during my workouts!
Rachel Morgan, HIITMAX and HIITBURN Coach
Lululemon
I love working out (and honestly just living) in Lululemons Flow Y bra.
I'm smaller chested (34 A), so I don't need a TON of support, but I want to feel secure at the same time. I also have a wider back from weight lifting (which I love! But it does make bra shopping a little strange). I have a few bras that are just too compressive and tight in the back area in particular. I love that the Flow Y holds me in during high intensity training, but still let's me move without feeling constrained or chafing any areas.
I also love the material! It's so soft. The back is perfect under racer-backs, but I honestly also wear it under normal clothes AND have even worn it underneath dresses for special events. It's comfy and looks great under anything! It's always my go-to.
Carly Compton, Founder of Paradise Fitness With Carly
Fabletics
This sports bra is my all-time favorite because it is extremely comfortable AND supportive. I love the thick straps, and the zipper up the front makes it really easy to put on. The detailing is to die for.
Latreal Mitchell, Celebrity Trainer on Revenge Body with Khloe Kardashian
Under Armor
I truly believe a sports bra can make or break your workout. You want to make sure you have full coverage and support. I'm definitely heavier up top, so wearing the right sports bra when I workout is everything. Under Armour gives me the support I need when I'm jumping, planking, and doing explosive movements. Also, I never have to worry about side boob issues (I hate side boob showing in the gym).
Kate Lamere, Fitness Trainer at Barry's Bootcamp
NIKE
As someone who is very flat-chested, I find a lot of sports bras to be overwhelming. I appreciate the cups, pads, bells, and whistles and know the value they bring athletes, but my preference is less is more! The Nike Swoosh is a classic. Seamless and soft, the minimal design reduces distraction or discomfort, and the best part is it's a snap to wash, which is key because I'm sweating every day!