As a recent college grad and self-proclaimed fashion person, I'm extra particular when shopping for new pieces to add to my closet. In this economy, there's simply no room for impulse purchases, poor-quality clothing, and one-time wears. Thus, intentional shopping and finding the best deals online is how I've sustainably built my closet. So, when the fashion set on TikTok began raving about Free People-inspired finds from Amazon, I wasn't totally convinced.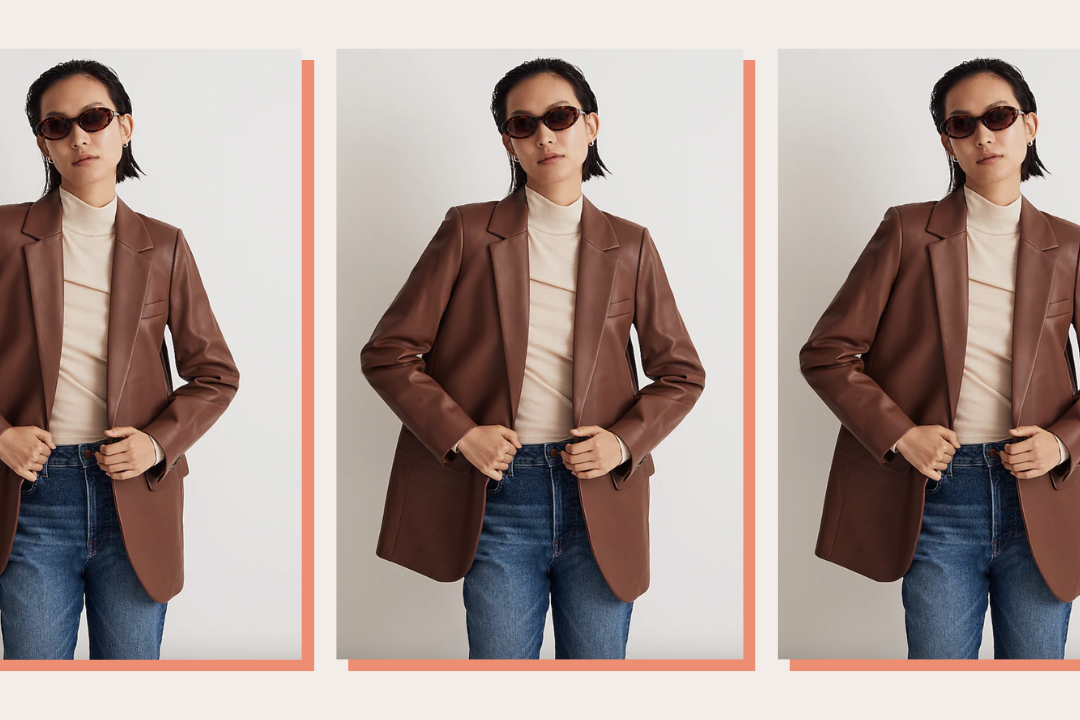 time for your fall wardrobe update!
Like most, I grew up shopping at Free People and still have pieces in pristine condition that I purchased from years ago. On TikTok and social media in general, it can be difficult to decipher between and sponsored organic content, especially when it comes to reviews. When it comes to lookalike products on Amazon, sure, the designs might be similar, but I was skeptical to see if the quality remained the same.
In my investigation to find the best Free People-inspired clothing on the Amazon, I paid close attention to the reviews and how much they looked like beloved Free People pieces, but above all, wanted to make sure the quality was similar before I was all-in. To my surprise, I found that the Amazon pieces not only looked nearly identical, but felt identical too, making the deals too good to pass up.
For those who are Free People-obsessed but on a budget, we've done the hard work for you. Below, you'll find the best eight Amazon Free People lookalikes worth the purchase.
1. The Way Home Shorts
The Way Home shorts have become a viral Free People staple as of late. Beloved by Bama rush participants (IYKYK), runners, and loungewear aficionados, the shorts have proved to be equally as comfortable as they are functional. This alternative from Amazon has over 800 reviews and nearly five stars. The best part? The shorts have the exact same material as the style on Free People: 100% nylon. With a handful of similar colorways to choose from, save the money and make the swap for the Amazon pair.
Amazon
19 colors available
Free People
20 colors available
2. The Scout Jacket
If you don't have $128 to spend on the iconic waffled Free People Scout Jacket, look no further. With over 2,000 reviews, this i jacket is a tried-and-true Amazon lookalike that's been vetted dozens of times. Although the two are made with different materials, the Amazon version is almost $100 less. This jacket is an ideal lightweight staple for fall that can be thrown over a tank for mercurial weather days or worn on its own. For the price, you can't go wrong.
Amazon
19 colors available
Free People
11 colors available
3. The Righteous Runsie
The Free People Movement line has illustrated that chic activewear can also be practical. The Righteous Runsie is just that—the one piece has a supportive top and flowy bottoms for breathability for whatever your day (or workout) brings. The Amazon option has a ton of chic colors to chose from (and even more color choices than Free People). At $43, the Amazon version is nearly half the price, and is made with nearly identical fabrics. What's more to say?
Amazon
20 colors available
Free People
9 colors available
4. The Lady Lux Layering Top
All the it-girls have been wearing sheer styles this year, and for those not so sure of the revealing trend, Amazon has an option for you. The Free People Lady Lux Layering top is a lacey must-have for going out, concerts, and layering in the fall. The Amazon choice is half the price of the original, with reviewers raving about the similarities. One reviewer claimed "For reference I have 7 of these FP lace tops and I can usually spot a dupe, but these were VERY similar to the real thing." For those who don't want to splurge on the trend or are apprehensive to the whole sheer thing, the lookalike is a great place to start.
Amazon
6 colors available
Free People
17 colors available
5. The Hit The Slopes Fleece Jacket
A fleece jacket is an evergreen closet must-have, especially one like the Hit The Slopes Fleece Jacket that took over social media last fall. It's an an ideal lightweight layer that can be dressed up with jeans for daily wear or worn over a matching set to coffee after pilates. I'm often timid to spend more on clothing I know will get a lot of wear, especially one that is made of a temperamental material like fleece. When you opt for the Amazon version, you'll save $100 and have the peace of mind to wear the topper without the added fear of ruining an expensive piece.
Amazon
21 colors available
Free People
13 colors available
6. The Low-Back Seamless Tee
The going-out top of the year has to to be the Free People Low-Back Seamless Tee. Everyone, and I mean everyone, has this top, and for good reason—it's a simple silhouette, but the low-back detail elevates it beyond just a basic tee. With over 1,000 reviews, the Amazon top is considered a tested and approved lookalike by many. Plus, it's about $20 cheaper, and comes in a rainbow assortment of colors.
Amazon
24 colors available
Free People
12 colors available
7. The Hot Shot Onesie
Similar to The Way Home Shorts, Amazon has a near identical option for Free People's The Hot Shot Onesie. To compare, the Free People onesie is made of 95% cotton and 5% spandex, and the Amazon choice is 94% cotton and 6% spandex, meaning the difference between the two is undetectable. You'll save almost 50% by choosing the Amazon romper, and given the similarities, opting for the lookalike is a no brainer.
Amazon
24 colors available
Free People
18 colors available
8. The Taking Sides Maxi
I haven't stopped shopping for warm-weather essentials, and now more than ever I'm searching for pieces that will withstand the trends and last into next summer. I'm obsessed with The Taking Sides Maxi from Free People, and Amazon has a similar (and much less expensive) option. If you're preparing for your fall wardrobe but know you still have a lot of warm weather to endure, the Amazon version is perfect to add to your cart.
Amazon
8 colors available
Free People
8 colors available