Does the phrase "too many clothes and nothing to wear" describe you perfectly?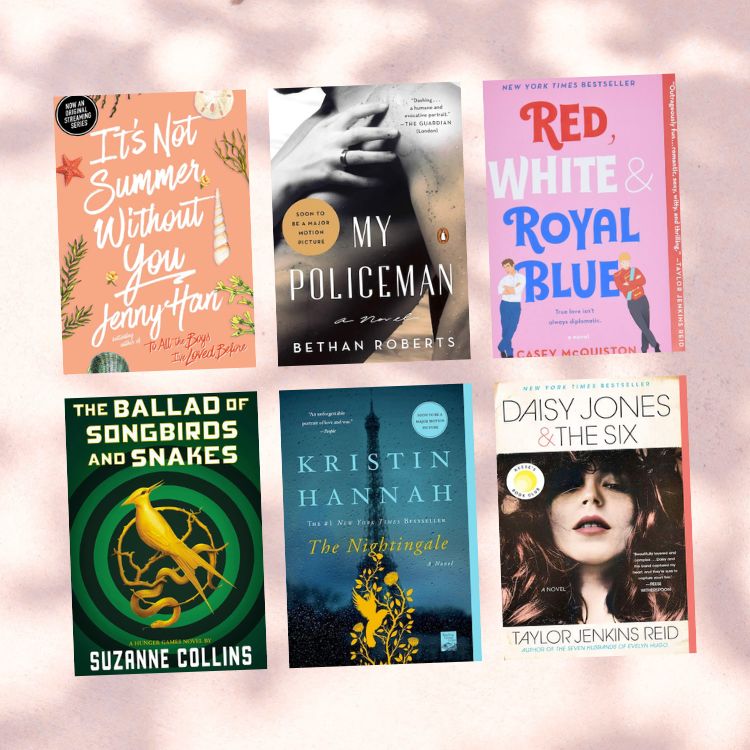 trust us: you're going to want to read these!
Us too—we have the urge to go on a massive shopping spree every season! But secretly hiding in your existing closet are dozens of ways to get creative with your wardrobe; you just haven't thought of them yet!
With these 11 tips, you'll actually get excited to get dressed each morning. (Add that to the list of things we'd never thought we'd say.)
1. Have a great foundation
Yes, unfortunately, that means clean out the closet! When only the things you love remain, you can't go wrong with getting dressed. Donate excess clothes or sell them on eBay to fund new wardrobe essentials. If you need assistance in that department dont' worry, you're not alone! Be sure to check out our tips for cleaning out your closet and how to sell your clothes (and make $1,000!) on eBay.
2. Start with your favorite item, then build your outfit around it
image via Hey Pretty Thing
So why is it you can never seem to find a way to wear those hot red shoes? Or that amazing statement jacket? "Ugh–they never go with anything!" Sound familiar? We often choose the meat of our outfits first—think dress, jeans, or shirt. But, really, you should start with the piece you want to wear the most. Then build your outfit around it! This ensures you'll always find a way to wear that fabulous piece of yours. (And it is more versatile than you think!)
3. Add a silk scarf
image Man Repeller
There are few easier ways to add instant chicness to an outfit than tying a silk scarf around your neck. (The best silk scarves can usually be found in vintage shops but this Etsy shop has some fun versions!) Whether you're wearing jeans and tennis shoes or a striped feminine dress, almost any outfit is better with a silk scarf. Tip: Tie it slightly loose and perfectly undone—otherwise you might look, you know, like a stewardess.
4. Belt your coats and sweaters for a whole new look
image via majawyh.com
If you aren't excited to pull out wool coats and sweaters remember that simple touches, like tying a belt around them, can give them new life. Try a leopard belt around your coat to add some printed polish or an edgy, thicker belt to punk-ify an oversized sweater.
5. Cuff your jeans
image via Sincerely Jules
Sometimes, a regular old outfit just needs one more little thing to take it from boring to fabulous. One easy way to do this is by cuffing your jeans. Make sure they're of the skinny or boyfriend variety—flares and bellbottoms should be left as-is because they make enough of a statement on their own.
6. Mix something feminine with something edgy
image via Happily Grey
This is definitely an outfit formula that never fails, no matter the occasion. Make your feminine pieces way more versatile by adding an element of edge—instead of a blouse, pair a lace skirt with a rocker tee, layer a moto jacket over a flowing maxi, or wear your floral frock with booties.
7. Mix dressy with casual
image via The Fancy Pants Report
Speaking of no-fail formulas, mixing dressy and casual is a sure way to breathe new life into your wardrobe. Flannels aren't just meant for tennis shoes and flat boots—wear them with sleek high-heeled booties! Or pair your jean jacket with statement pumps. Wear that feminine dress with Keds or Converse. (This might be more beneficial than any Geometry equation you learned in high school.)
8. Switch up hair and makeup
image via Treasures and Travels
When we're in a rush to get dressed, we often forget about experimenting with hair and makeup and go with the usual "swipe of mascara and messy bun" route, but these are two of the easiest ways to elevate your look. Try swiping a pop of red lipstick or adding a braid and chic ponytail holder to your easy up-do. Want more easy beauty tips? Check out these fall beauty trends we're dying to try or these 7 easy up-dos.
9. Pair two prints together you've never tried before
image via The Everygirl
Another easy way to give your wardrobe a twist is to play around with prints. Not sure how to start? Stripes are always an easy go to—they pair well with plaid, floral, polka dots, and even other stripes! Another tip? Ensure one print is busier than the other, so they don't compete. The mixing prints trend isn't going anywhere anytime soon, so go ahead and have fun with it! Speaking of which, we have a whole article on how to mix your prints right over here.
10. Tie a bow around your neck
image via We Wore What
Suffering from button-down boredom? An easy way to plus up a button-down shirt or blouse is by adding a bow. You can use a scarf or a simple black ribbon will do the trick! Blair Waldorf would be so proud.
11. Don't forget confidence
image via Refinery29
Everyone has that one friend who seems able to pull off even the craziest trend. Her secret? Confidence! Personal style should be an extension of yourself and your personality. Don't wear anything that doesn't feel like you. Remember to have fun—they're just clothes, after all!
Do you have any savvy tips for getting creative with your closet?