If there's one thing I'm an absolute sucker for, it's skincare. If it promises glowing, even skin, I'll try getting tiny needles rolled into my face or washing my face with honey; and if a new product is released with stellar reviews? Well, sign me up.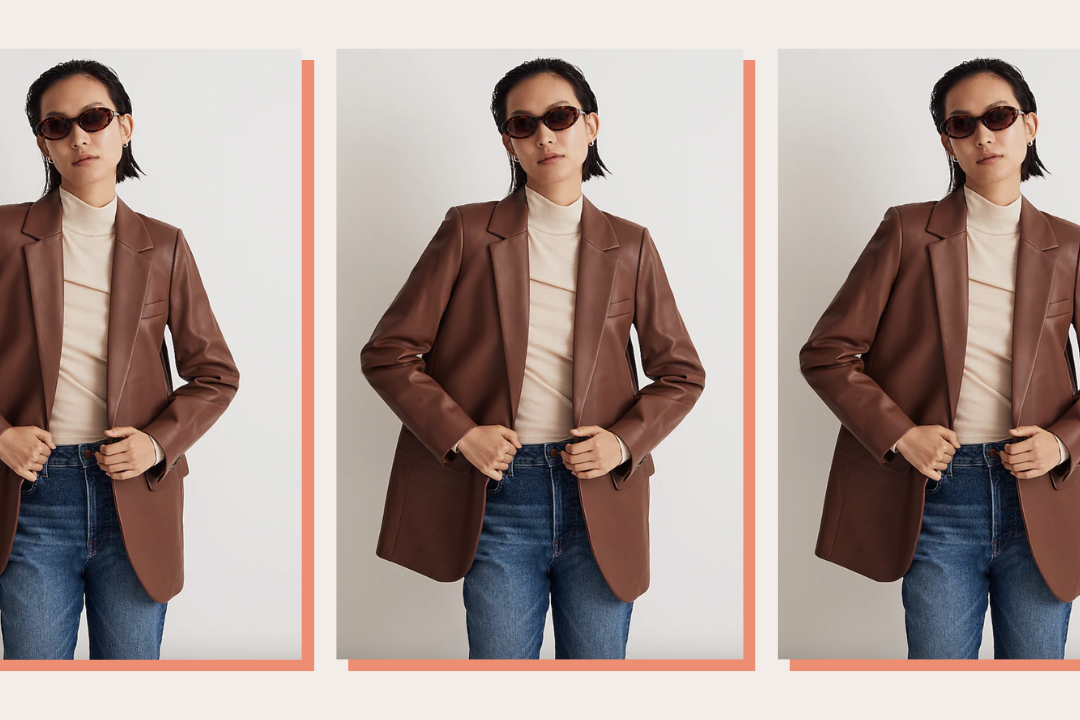 time for your fall wardrobe update!
But the one skincare trend I never got into? Double cleansing.
Double cleansing came onto the scene a few years ago with glowing reviews from just about everyone who has ever worn makeup. It was touted as the most sure-fire way to make sure every last stitch of makeup was removed from your face without stripping it dry. Its appeal is evident, but for whatever reason, I never got into it. I swear by my Clarisonic and figured that that did the job—but to my absolute dismay, it turns out I was wrong.
To double-cleanse, the rules are pretty simple: first, wash your face with an oil-based cleanser or cleansing balm, then follow with your regular, water-based cleanser. Beginning with an oil-based cleanser ensures that your makeup is melted off before you wash your face, leaving it squeaky-clean in the best way possible. But honestly, said cleansers felt like they cost more money than necessary, and when push came to shove, I removed my makeup before my water-based cleanser with a good ole' makeup wipe.
But then our resident beauty guru, Beth, gave me the recommendation to try the Good Molecules Instant Cleansing Balm. She promised that it would change my face-washing game, but the biggest selling point is that it runs at the same price as a couple of Starbucks orders—so I figured, what's to lose?
The first time I used this, I immediately regretted every night of my previous life, which included face-washing that I thought was adequate, but so clearly was not. Upon rubbing a pea-sized amount of this onto my face, my full face of makeup—foundation, bronzer, mascara, eyebrow pencil—had literally melted off. At first, I looked like this picture of Mulan's Matchmaker, but a quick once-over with water made it all disappear. After my second cleanse, my face felt the cleanest it ever has, without the dried-out feeling that makeup wipes are known to cause (my face is incredibly dry, so it's been reaping the benefits of this ever since).
I've continued using this product every night after I've worn makeup for about a month now, and it has continued to get a 5/5 star rating from me. Whether I'm wearing super natural, no-makeup makeup or a full face for my socially-distanced birthday, it leaves my skin as soft and clean as a baby's. Not only is this better for my skin than my previously-loved makeup wipes, but it's better for the environment too, and given I've hardly made a dent in the tub over the past month, I'd guess this is much more cost-effective as well—it's a win-win-win. Also, my skin has been less irritated than ever, and I have infinitely less clogged pores—and since I changed nothing else in my routine, I'd chalk it up to this.
Never did I think I'd have a cleansing balm holy grail, but this has made its way onto my top shelf, and it's here to stay.
More Good Molecules budget-friendly editor-favorites: