On a recent trip to New York (you know, before), I grabbed one of the Gucci lipsticks as my "souvenir." I've since fallen madly in love with the Gucci beauty brand—it's taken its style as a fashion house and put it right into a beauty line that fits so naturally with the perfect mix of edge and glamour that the brand is known for. I've never seen a fashion house so seamlessly bring in a beauty line that matches their aesthetic so fluidly. So, you can bet I was floored when they announced the release of their first mascara: Mascara L'Obscur.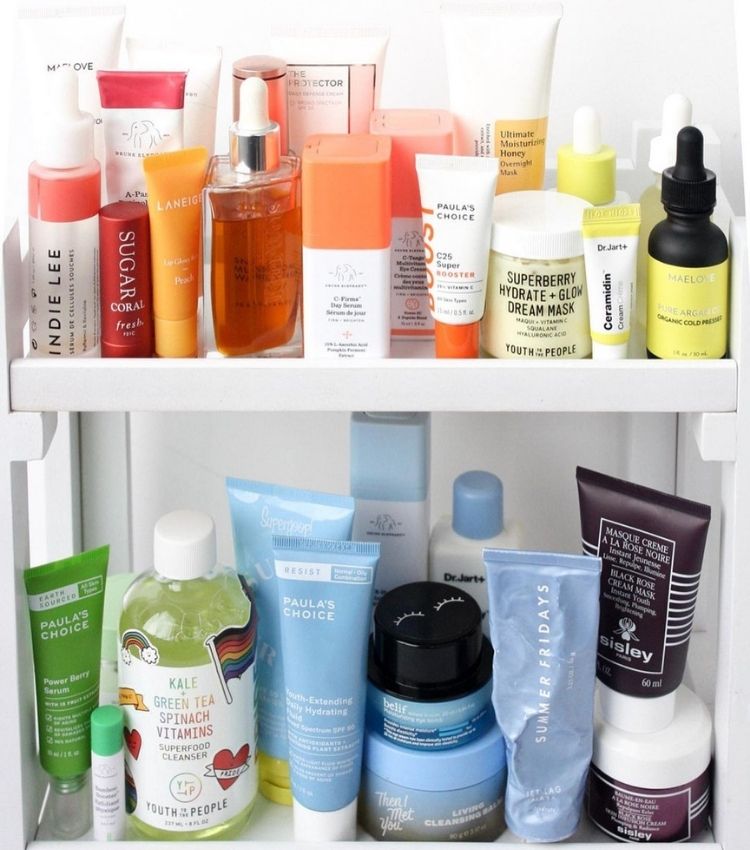 the wrong order can reduce effectiveness
I can't talk about a designer makeup product without giving a little attention to the packaging. When this arrived at my doorstep, I said aloud to my mom, "Oh, this is going in my grave with me." It's one-of-a-kind, boasting a glossy, nude-ish/blush tube (very Everygirl-approved) with a vintage-inspired, opulent gold cap. Oh, and not to mention: the glossy gold "Gucci" stamped along the side of the mascara and on the top of the cap (same as the lipsticks). When you're paying this much for a mascara, the details count, and I'll gladly display this beauty on my makeup shelf.
Now enough about the packaging, how did the mascara perform?
When I swiped the first coat on my lashes, I was surprised. I expected instantaneous, intense lashes a la the campaign with punk-rock musician Dani Miller whose lashed looked almost Twiggy-esque. Don't get me wrong, the first coat still looked great; my lashes had natural length and volume that didn't really even look like mascara. But I decided to use the time while that coat dried to read up on the mascara.
Gucci recommends applying this mascara two different ways based on your desired look.
Gucci's Creative Director, Alessandro Michele and Thomas de Kluyver, Gucci Global Makeup Artist, explained that this mascara is meant to be versatile and buildable. One coat will give you natural, daytime lashes; a few coats will give you drama; a few more coats will give you runway-worthy lashes. They recommend applying this mascara two different ways based on your desired look.
If you want a natural lash, apply horizontally—how you would typically apply mascara.
If you're going for a more dramatic vibe (hello, it's me), apply the mascara holding the wand vertically.
I gave the mascara a shot, and the results were pretty exact to what they said. I noticed a huge difference after applying two more coats. It was clumpy, but I love that look for nighttime (and when I'm home alone pretending I started a pop-punk band in the early 2000s). The synthetic brush on this mascara is different from all my other favorites, but it helped deliver results because it bends and curves to grab every single lash. The skinny wand also gets in the inner corners and the lower lashline so easily.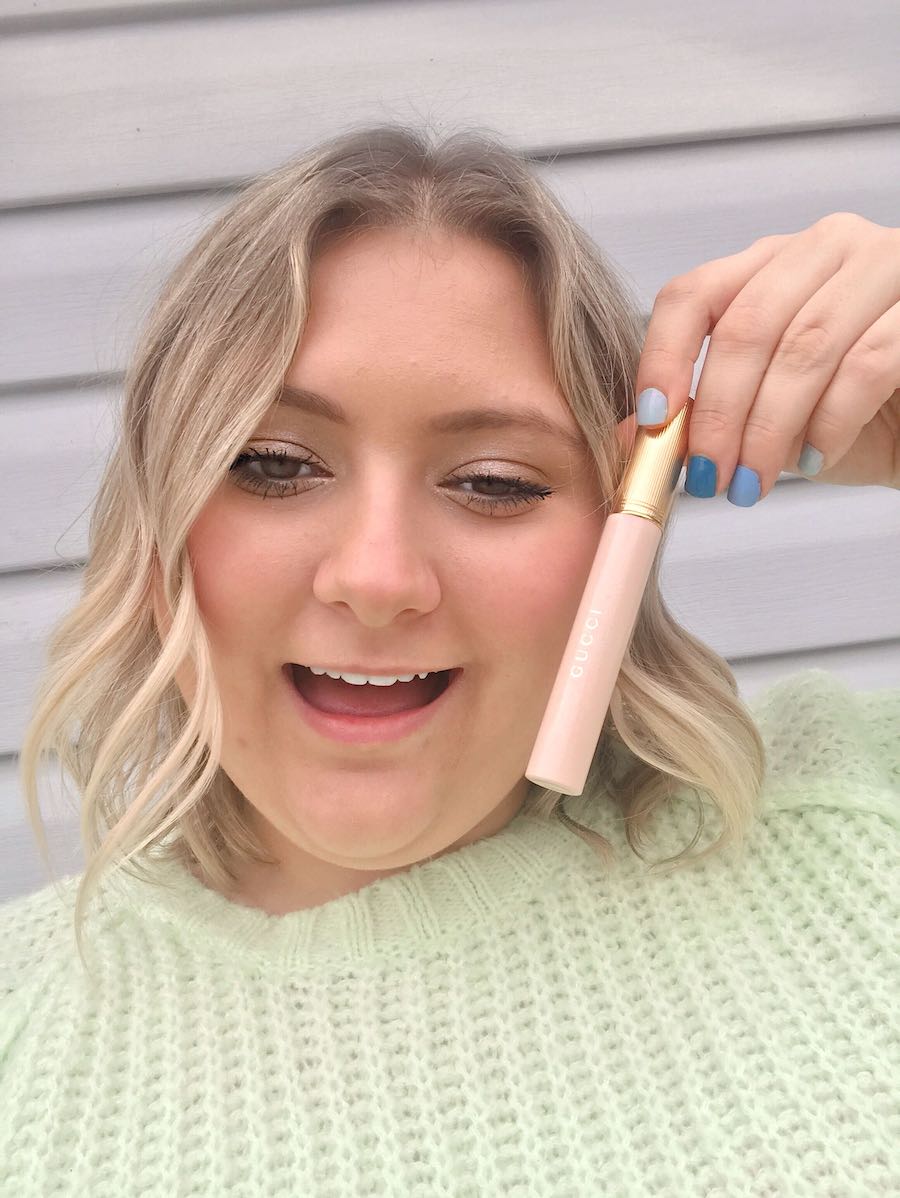 Oh, this is going in my grave with me.
If you despise clumps, you can get that look with this mascara but don't expect to be able to put on anything more than one coat. The ads for this mascara showcase intense, clumpy lashes, and with a few coats, achieving that look is pretty easy. This mascara has a very wet formula, meaning it clumps more easily and can transfer onto your lids before you let it dry; however, this also means it's less likely to flake and smudge throughout the day. I don't mind the clumps, and to keep any transfer at bay, I make sure to let it fully dry before I go in with another coat and keep my eyelids powdered.
To really put this mascara to the test (I couldn't give a half-assed review), I tried it without curling my lashes first. A day doesn't go by that I don't have a heart-to-heart (er, an eye-to-eye?) with my eyelash curler, but I wanted to see what this would do to my un-curled, straight lashes. And … definitely curl before if that's what you normally do. This isn't a curling mascara, so while it still added thickness and length, my lashes didn't get much of a lift.
What I loved the most about this one is that it works for every look I could ever want. I'm a bit of a makeup chameleon; I change up my vibe practically midday. So, I love that this mascara gives me natural, defined lashes on the days I want that, but I can also build it up to be super intense for the days I want to look like I'm wearing false lashes (which TBH is most days).
Whatever your lash preferences are, I think you could find it with this mascara.