Hannah Russell is a doer. Whether it's living abroad, doing consulting work for startups, starting a blog, or undertaking a major renovation, she is up for the challenge. After living in New York, Australia, and Berlin, Hannah returned home to London where she became a full-time freelancer, guiding startups to greatness. She has also channeled her love for vintage and antique furniture into the creation of Layer, a blog dedicated to home design.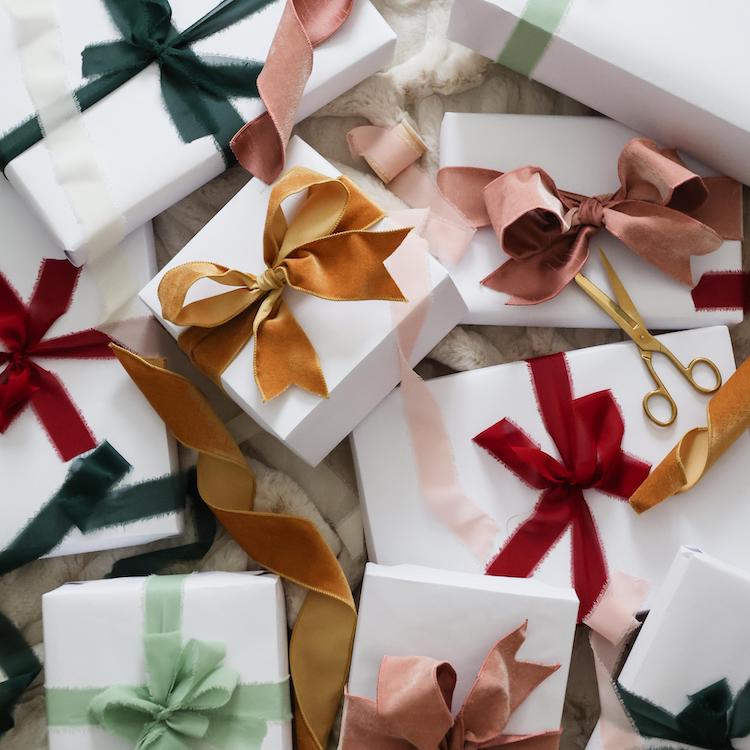 the perfect gifts for everyone—and we mean everyone—on your list
Recently, Hannah purchased a home of her own and gave it a much needed facelift. With the help of her design-savvy family, she completed renovations and created a swoon worthy space. Read on to see more of Hannah's peaceful pad and to hear about her love for furniture and design!
Name: Hannah Russell
Age: 26
Title: Freelance Consultant and Co-Founder of Layer
Education: BA in History from UCL, London
What was your first job out of university and how did you land it?
When I left university I decided that I wanted to work in publishing and the most interesting area of the industry at the time was the growing trade in ebooks and ereaders. At the time, the device maker HTC was developing an ebook platform and I landed an interview there. It was a small, young team tasked with building an innovative product – an amazing first job. I think I landed the job by saying that my favourite book was Tender is the Night by F. Scott Fitzgerald. My interviewer was a technologist and not a big reader so I think it sounded impressive to him!
You are now a freelance consultant for startups. What does your job entail and how do you manage your time?
I help growing companies across a range of industries including publishing, campaign management and digital marketing. I have to be very strict with my time as I work across so many different areas but because I'm such a perfectionist, I always struggle with when to let go. I love anything that makes managing my time easier. I'm a big fan of the to-do list app Wunderlist and I use Slack for most of my communications with clients now. I love that I get to work with companies at such an interesting time in their development – when they are just starting out! I get involved with lots of different areas of the business depending on what they need and my role often grows and changes with time.
You are also the co-founder of Layer, a design blog and soon-to-launch online fleamarket. What inspired you to start the site?
I really fell in love with vintage and antique furniture and timeless design during my time in Berlin where I lived and worked for two years. I used to spend my weekends scouring the flea markets and had a thing for old Soviet and GDR furniture. I came back to London and founded Layer this year with my business partner, who also happens to be my Mum. She has really paved the way for me as she's been involved in design and property development for twenty years and has always believed in mixing different styles and eras. We believe that vintage and preloved furniture has a place in our modern lives, in a very fresh and clean way. We connect people with traders of mid-century, French antique, retro and vintage furniture and decorative objects. We do this in two ways: by producing content and also via the flea market that we are launching in the next few days. Without a doubt the standout content on Layer is our "Meet the Trader " series where we interview leading vintage and antique dealers and photograph their favourite pieces, often in their own homes. It really gives a face to an industry that can sometimes be quite closed off. We are launching the online flea market with the aim of recreating that mix of styles, price points and time periods you find at a really good market, without the 5am start to get there! We're starting small but we've already had requests to work with more and more traders.
What does a typical day look like for you?
It totally depends! My radio alarm wakes me up at 7am to BBC Radio 4 as I try to get my daily fix of what is going on in the world. After that, anything could happen. A few days a week I work onsite with clients in Shoreditch or London Bridge and other than that I'm based in my co-working office in Peckham. I might be working on sourcing new business leads for a client, writing content for our regular blog posts or meeting with a trader anywhere in the country from Nottingham to Newcastle! It's the first time in my life when I haven't had a normal daily routine. I struggled to start with, but I know now not to try to cram too much into a single day and to just go with the flow sometimes. I'm not very good at disconnecting so I'll force myself to go for a run or do a yoga class in the evening to remove myself entirely from my phone and laptop.
Tell us about your neighborhood. What do you love most about it?
I live on the Camberwell and Peckham border in South London and I absolutely love it. Camberwell is home to a large Arts School so there are lots of art students around and many of them have stuck around after graduation to open local businesses, such as the Pigeon Hole Cafe which sells fantastic coffee and antique furniture. Peckham had a bad reputation for many years but it's moved on so far from that now and it's a lovely place to live now. There are new restaurants, bars and pop-ups opening every week, which is really exciting, and I work in a great co-working office in the Bussey Building with other freelancers and startup businesses. I wouldn't want to live anywhere else in London.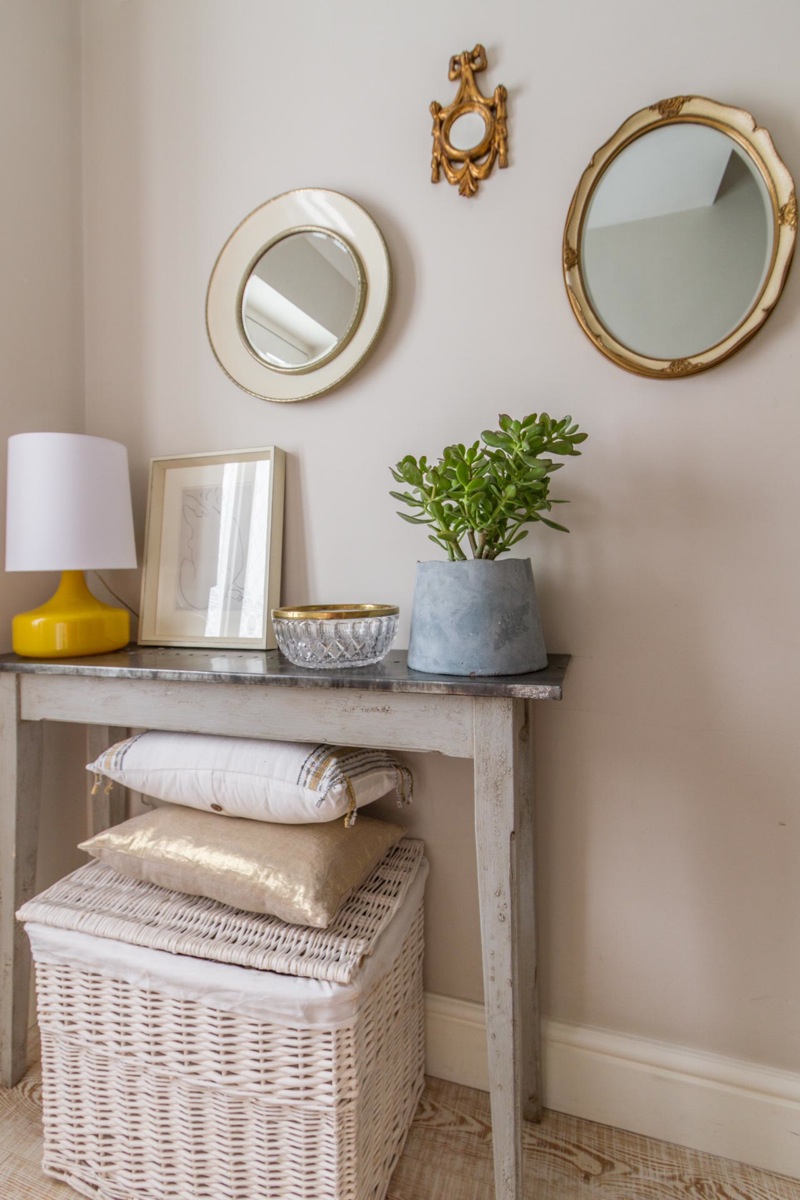 You own your home and recently did a HUGE renovation. Tell us about the process.
The house was built about thirty years ago and was lived in most recently by art students. It was in a complete state when we purchased it so we knocked down some walls and moved things around. My Mum has done lots of projects like this before and I have a fantastic family who all helped to pull it off- it's in the blood really. The renovation took just seven weeks which included pulling out and installing new kitchens and bathrooms, knocking down walls and creating news ones and decorating the whole house. It was a crazy few weeks.
What is your favorite thing about the home?
I absolutely love the outdoor space. In the summer it feels like an extension of the living area with the full-length doors all pulled back. The outside sofa is a recent addition, but it seems to fit perfectly into the space and makes it feel like a proper, cosy room.
How would you describe your personal decorating style?
When I renovated the house last year I wanted to create a really understated, simple base. We chose neutral paint colours and fixtures and then started to build on the collection of vintage and antique pieces I already owned. I had started to collect pieces when I lived in Berlin and from various trips to France on holidays. I just started by buying things that I was drawn to, regardless of a designer or a period of history. I find that pieces you love will all fit together regardless of what era they were designed in. I love the clean lines of midcentury furniture and am always drawn to anything gold!
Did you decorate on a budget? Did you splurge on anything? What are some of your favorite furniture and home decor sources?
Yes absolutely! I picked up most of the furniture from markets or 'borrowed' pieces from my Mum's enviable collection. I started off just picking up things in a haphazard way and I quite like that things aren't too matchy. Now I know more about pieces that are rare or expensive, but I still only buy things that I love. We've worked with some amazing traders on our "Meet the Trader" series and many of them are my go-to sources for furniture and home decor pieces. Hopper + Space deal in the most colourful and fun modernist furniture and accessories, The Vintage Trader always has an enviable stock of vintage drinks trollies, and Georgia at Hutch Interiors has an amazing eye for midcentury furniture and art.
What advice would you give your 21 year old self?
Probably the same advice I'd try to give myself now – stop beating yourself up, you're doing okay!
Hannah Russell is The Everygirl…
Coffee order. I've given up caffeine so I'd take a peppermint tea or a green juice.
Guilty pleasure? A matcha latte. Yes, it's caffeinated but it's called a guilty pleasure for a reason.
Hidden talent. I can do a mean Australian accent. I convinced an Australian in London that I was Stacey, a surf instructor from Syndey.
Describe your perfect Saturday. Doing Rocket yoga at my local studio Yogarise in Peckham, grabbing a juice from Ali Baba and meeting a friend for lunch on Bellenden Road. Then cooking some delicious fresh food for a few friends and having some cocktails in the courtyard, drinking and laughing until late.
If you could have lunch with one woman, who would it be and what would you order? Elena Ferrante – she's the author of the amazing Neapolitan novels and no one knows who she is. We'd meet in Naples where the books are set and I'd order a whole platter of delicious local mozzarella.
Product Sources
Dining Area
Table: Antique, Sunbury Antiques Market
Chairs: Antique and vintage, Sunbury Antiques Market
Vases: Sunbury Antiques Market
Pineapple ice bucket: Moderne Antiques Brighton
Kitchen
Bread bin: Amazon
Gold candlesticks and clock: Sunbury Antiques Market
Blue and gold vase: Anthropologie
Drinks trolley: Sunbury Antiques Market
Blue velvet chair: Sunbury Antiques Market
Lemon painting: Hutch Interiors
Lavendar plant and pot: Homebase
Outside
Sofa: Amazon
Cushions: West Elm, Hutch Interiors
Blue candle holders: West Elm
Yellow and white 1960s plastic chair: Ardingly Market
Grey sofa: John Lewis
Cushions: bluebellgrey
Wooden table and stool: Sunbury Antiques Market
Hallway
Yellow lamp: West Elm
Vintage and antique mirrors: Sunbury Antiques Market
Bedroom
Bed: John Lewis
Bedside Tables: Vintage Retro
Bedside lamps: Homebase
Chandelier: Homebase
Aquamarine Desk: Arkonaplatz Fleamarket, Berlin
Dressing table chair: 1934
Dressing table mirror: Rules Antiques
Rocking birds: West Elm
Gold "Love": West Elm