I knew it wouldn't be long before I made it onto dating app TikTok, but it's actually proven quite fruitful. I've found some very good Bumble openers (my current favorite: "If you could only have five apps on your phone, which would you choose?" which works like a charm at weeding out the people who will ask "What's your snap?" five minutes later), and I've engaged in theories on whether or not to use selfies. But the biggest debate of all: Does Hinge hide all the hot people behind its Hinge Preferred membership paywall?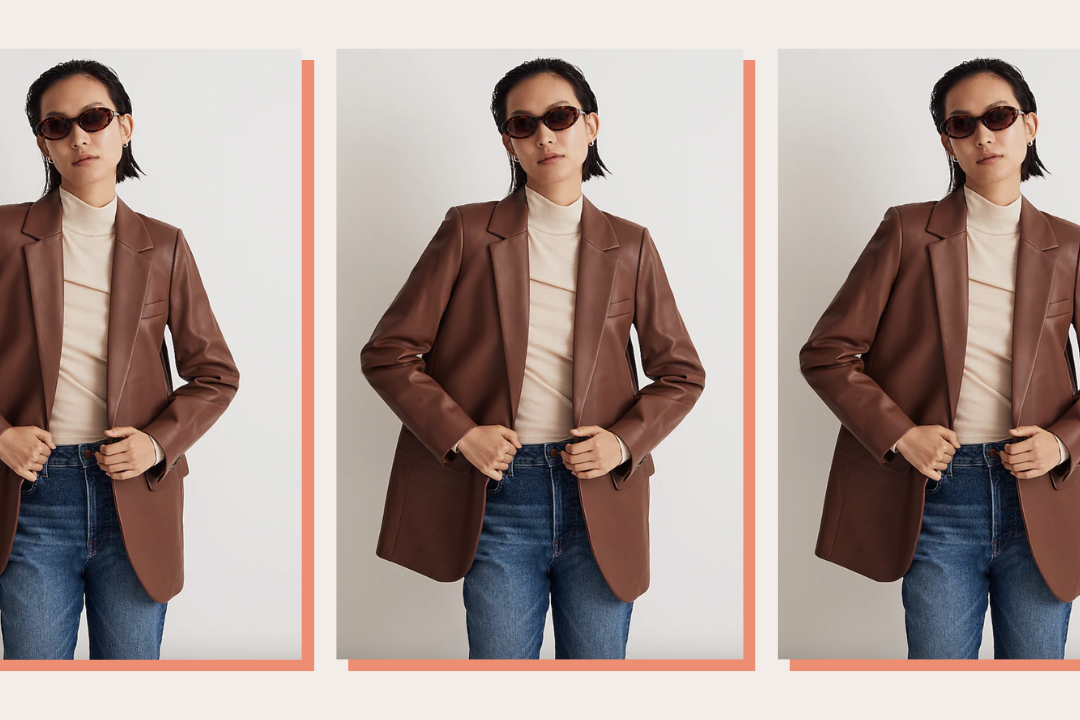 time for your fall wardrobe update!
Premium Hinge (also known as Hinge Preferred) gets a lot of buzz on the internet. From the weird pay structure (some people pay a smaller amount than others, and some TikTokers claim it has to do with the algorithm's assessment of your "hotness") to the embarrassing-yet-charming system of giving out a "rose," Hinge didn't have to try all that hard to sell me on testing it out.
Why Hinge?
I have used Hinge pretty much since it was released with little to nothing to show for it. So, why on Earth did I opt to pay for it then? After seeing dozens of TikToks claiming that Hinge hides all the best matches for you behind their Hinge Premium paywall, I knew I had to try it for myself. I've had a similar experience as other people on the internet. I don't really use Hinge because I never get any matches or meet anyone on there that I would be interested in. And I don't mean it to be shallow. Plenty of them are attractive people, but conversations seem to go nowhere, and no one seems to be really interested. On Bumble, at least most of my matches make an effort to talk to me.
I also already tried Bumble Premium and had a great time, so I figured it was only fair to give Hinge Preferred a shot too.
The Perks
With a free Hinge membership, you get to filter by age, location, gender identity, ethnicity, and religion, but that's pretty much it. With a Preferred membership, you have unlimited filters and can sift matches through height, politics, if they drink, smoke, or do drugs, or if they have children. You also have unlimited likes, so your next Hinge-binge doesn't have to be rudely interrupted when you've used up all of your likes on the funniest voice prompts.
With Hinge Preferred, you're also able to see all of your likes in one place. When you don't pay for Hinge, you'll get a handful of likes, but they likely won't all come in at once. Premium Hinge allows you to see everyone who likes you, so if you're shy or feel weird making the first move, this feature alone might make paying worth it.
The Price
Hinge Preferred hurt my wallet a little less than Bumble did, so I'll give it that. At $29.99 a month (or $19.99 a month when you pay for three months, $14.99 a month when you pay for six), Hinge is a pretty standard price as far as dating app pricing goes. Is that price worth it? Depends. Based on the perks above, I don't think so, but it's the unspoken perks that might make it a good option for you. I'll explain later.
My Experience
I have not previously loved Hinge in the past. I despise having to "like" people before I know if they like me, and I often find myself just waiting around to get new likes rather than sifting through the app to like others. This has resulted in a whopping three dates since I joined the app in… wait for it… 2017. So, to say I was thrilled about this experiment would be a lie.
Because I'm not big on Hinge, there was a bit of a learning curve. I've always felt uncomfortable liking someone out of the blue, and I always felt like I never got any matches. As I started using Hinge more, I definitely felt better sending likes and roses, and I got more matches in this month than I maybe ever have on Hinge.
Something I love about Hinge is the ability to change your location to anywhere. When I was considering a move last summer, I changed my Hinge location to see what the people were like in all the different neighborhoods to get a feel for where I would want to live, and it was so helpful. However, I was constantly running out of likes going through all the people in that area. With Hinge Preferred, I was able to like as many people as I wanted, so I didn't have to spend days on the app getting to know a new place. I even used this recently when my friends and I were planning a trip. I got some great recs from locals and might have lined up a double date or two for my friends and me.
My Results
Compared to my normal use of Hinge (which is just letting likes roll in and checking the app maybe once a week to go through them), I had a lot more matches and conversations. Now, is this because I started paying? Unsure. I've also read that Hinge awards users who use the app. Why put someone who's never swiping or talking to people at the top of everyone's stack? It makes sense. When I started paying for Hinge, I definitely began using the app a lot more. As I started liking people, giving out roses (Hinge, I'm begging you, please give me a less embarrassing way to tell someone they're hot and funny), and having more conversations, more and more came pouring in. It's hard to tell if this is because I'm now a paying customer or if I just finally gave the app a chance and they're sending me a virtual "thank you."
Did I see more hot people? Sadly, yes, but again, I began swiping instead of just relying on who liked me, and that made a world of a difference.
Final Verdict
If you've tried other dating apps and Hinge is your favorite, I think you'll have a better experience on the app if you pay for Hinge Preferred, but I wouldn't say it's necessary by any means. At the end of the day, I still prefer Bumble for the area that I live in, but I know if I ever move to a place where Hinge is more popular, I won't be stuck single forever. Bottom line: Make sure you're actually using the app and putting yourself out there, and if paying for the app encouraged you to do that as it did for me, you'll have a good experience.