For the past few years, traditional wedding venues have been taking a backseat to vintage, rustic ones — which are mixing country-inspired vibes with totally chic elements for the perfect, welcoming event.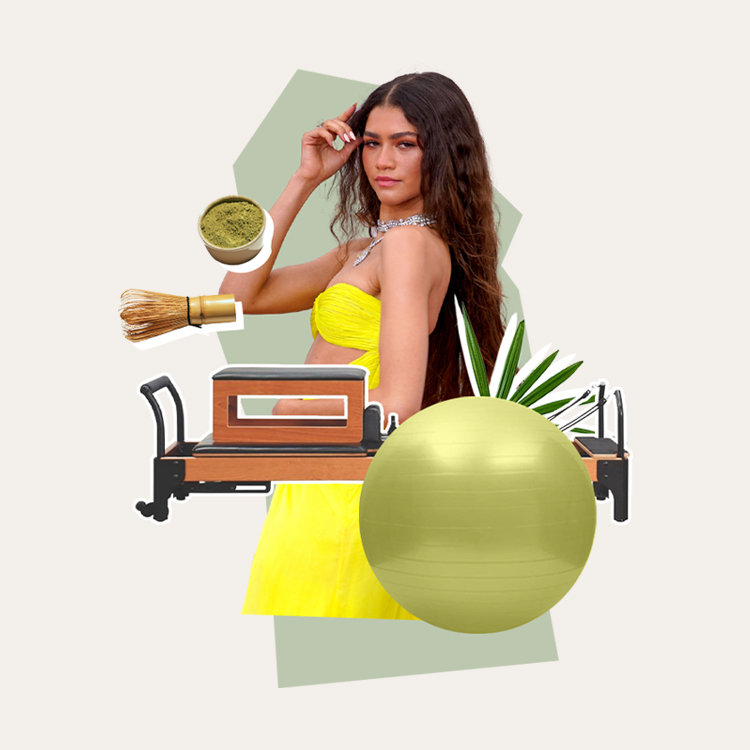 she's (kinda) just like us!
Mustard Seed Gardens, a barn-turned-event-venue from the 1800s, offers a whimsical escape in the heart of Indiana. The historical location was restored from a farmstead into a beautiful hotspot for weddings.
Since they decorate for new visitors every season, they're experts at decor. They nailed a holiday look that's festive and functional, with neutral tones and plenty of pops of color that's perfect for anyone visiting the space.
Mustard Seed Garden's Event Director, Bethany Cavenaile, told us all about their holiday decorating process, where they shop for holiday decor, and the tips she has for decorating for smaller spaces.
Name: Bethany Cavenaile, Event Director
Location: Mustard Seed Gardens | Noblesville, Indiana
Sq. Ft: 1,400
When do you start decorating for the holidays?
The week after Thanksgiving. Since the space is home to new visitors every weekend, we decorate seasonally.
Tell us about your holiday decorating process.
I collaborated with my colleague & friend, Megan Painter on this decorating project. We wanted to give our farmhouse a dose of holiday spirit, but still keep the space functional, since it's used as a gathering space for wedding parties. The vision was to highlight the original character of the farmhouse with subtle & understated holiday elements. We knew we wanted a majority of neutral tones throughout the house with just a few pops of color mixed in.
We spent several days sharing ideas, pinning inspiration and planning each space before we went shopping. We wanted the living room to be cozy and intimate, highlighting two statement areas — our Christmas tree (of course!) and the home's original brick fireplace. In the dining room, we wanted to create a wow-moment with an elaborate table setting. We decided to keep the kitchen clean & simple, and mostly embellish with live greenery.
How do you budget when it comes to decorating seasonally? (Things can get expensive for such a short time of the year!).
We definitely kept a budget in mind. It's difficult, but we quickly determined what mattered most to us design-wise. We cut costs by bargain hunting at Goodwill and taking advantage of holiday sales at Hobby Lobby & Target. We also utilized all the furniture and statement pieces we already had, but added cost-effective elements (like pillows, throws, lanterns, candles, greens, etc.) to make it more cozy.
Where do you shop for holiday decor?
We love supporting local businesses & shopping small. We utilized local vendors like Mama's Gone Knots (two women who make custom crochet pieces, like our giant red throw) & our local greenhouse for all of our garland and greenery.
But of course, we still shopped these home staple stores as well: Pottery Barn, Hobby Lobby, Crate & Barrel, Target, Goodwill, World Market.
Do you have any tips for readers who may live in smaller apartments (and who are on a budget) who might not be able to decorate to their heart's desire?
Our biggest piece of advice is to give yourself time to establish your personal design style & collect pieces and decor that you love. Don't expect your Christmas decor dreams to happen overnight. Instead, use pieces you already have and add a little Christmas flare to them. Less is usually more.
Other practical solutions for small spaces:
Keep it neutral: Neutral colors give rooms a light and airy feel.

Incorporate space-appropriate decor: mirrors (they'll give the illusion of more space), accent chairs (they'll provide seating without eating up too much of your floor plan), market lights (simple install around doors and ceilings with little to no spaced used)

Consider

alternative Christmas trees

: We love these DIY ideas that can easily be re-created with a handful of clipped greens from outside trees.
Do you have a favorite ornament on your tree?
It's hard to choose! We wanted the tree to fit the overall rustic charm of the farmhouse. I love how we added texture to the tree with the ornaments we chose. A few favorites: dried cotton, velvet balls & gold antlers.
How has decorating for the holidays evolved over the years for you?
This was actually the first year we did more than just haul the Christmas tree out of the closet. Decorating for the holidays used to be an afterthought, but this year we were more intentional. We wanted to add a little bit of Christmas to every room.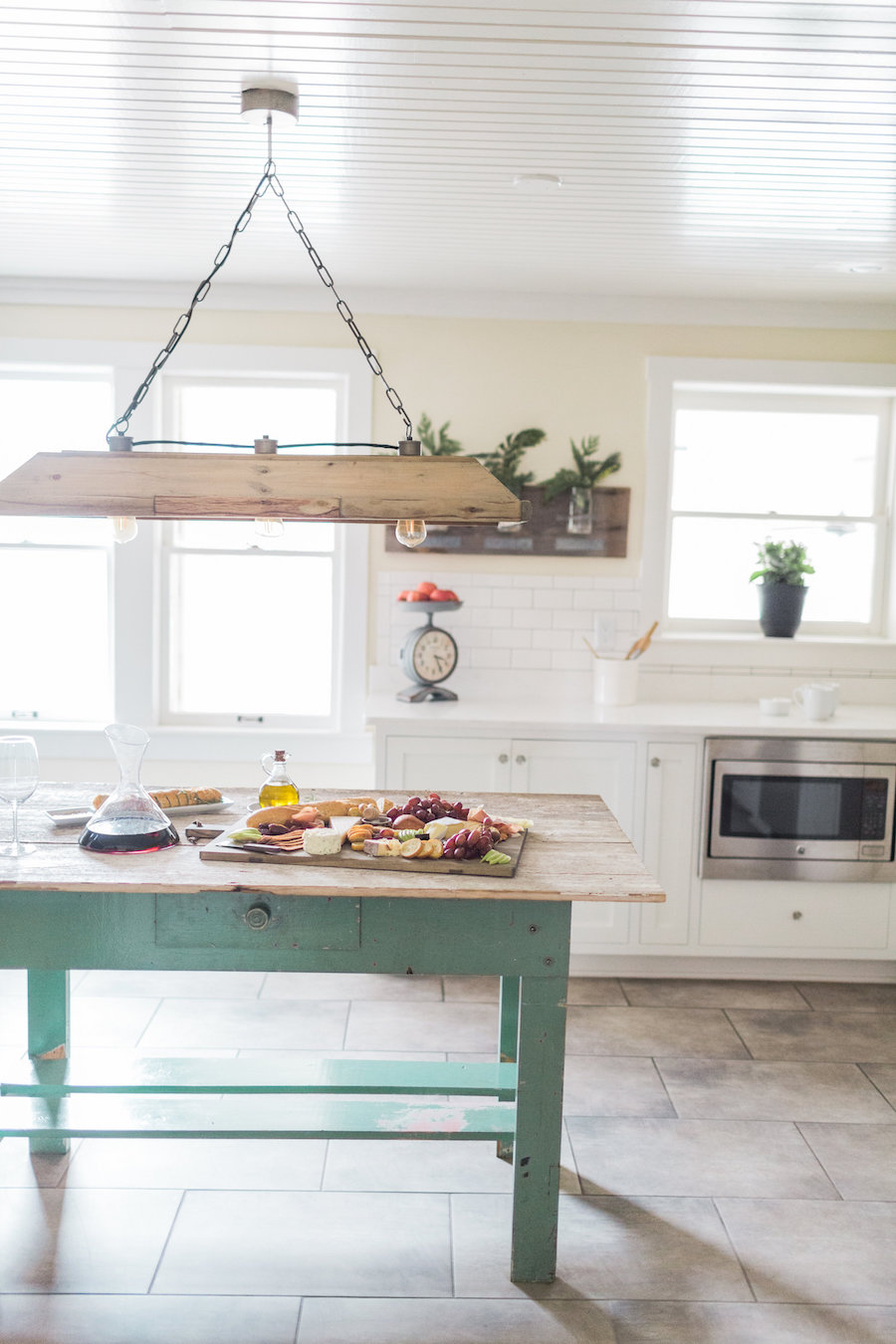 What's your favorite piece of holiday decor that you own?
This year, our china. We had so much fun creating a holiday tablescape and adding winter details throughout the place setting. We created a charger with wood slices & leftover greens and used pomegranates as place cards.
Overall, what's your favorite thing about celebrating the holidays at Mustard Seed Gardens?
We had the best time decorating the farmhouse, because we were able to enhance the space for our winter brides, who don't necessarily get to take full advantage of the outdoors.
As an added bonus, everything slows down during the holidays for our team, and we're able to soak up quality time with our families, rest and reflect on a successful year of weddings.