There's no better time to give your life a well-deserved makeover than the start of a new decade—and there's no better subject for this makeover than your own home. The 2010s made for an influential decade for home decor by reintroducing sleek architectural elements, industrial-chic interiors, and neutral color palettes—but the beginning of the 2020s is the perfect time to start thinking about how your interior design styles will move beyond all of that.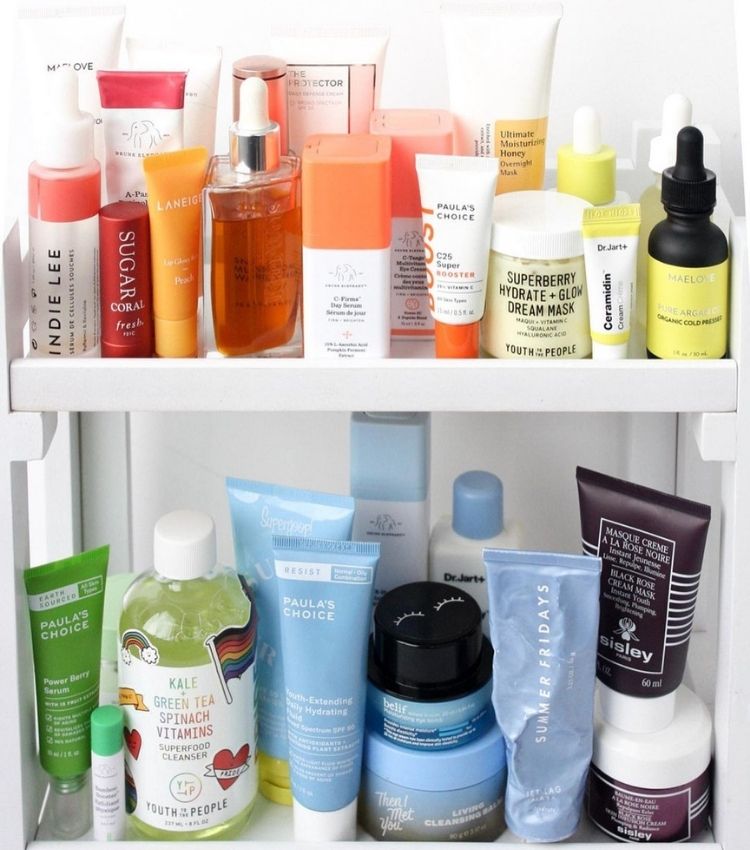 the wrong order can reduce effectiveness
We saw 2019 end on an eclectic note, signaling what's to come for 2020 and beyond. One of the biggest trends it foreshadowed was vintage and retro-inspired pieces shifting into the spotlight. The resurgence of old-school items such as vintage kitchen appliances, mid-century modern furniture, kitschy accents, and wallpapers along with the rise of "Grandmillennial Style" set the path for more evocative pieces and aspects of design becoming the forefront of home trends in the 2020s. And why do these vintage and retro elements work so well? It's because they spark a specific emotion in us, and give us a feeling of warmth, vibrance, and nostalgia for the joy of what we feel was a more exciting time.
Whether you're looking for new kitchen inspo, want to refresh your furniture and decor, or even want to go all in and knock down some walls to create a whole new layout, we consulted the experts to find out what their predictions are for the biggest vintage and retro-inspired trends this decade. From '70s-inspired earth tones to the return of Art Deco elements to new surfacing materials, there's sure to be something to grasp your attention and motivate you to change up your home, giving it a whole new look.
Architectural and Structural Elements
1. Vintage Columns, Plinths, and Arches
Stefani Stein, a Los Angeles-based interior designer and the owner of Stefani Stein Inc., and Christine Stucker, an interior designer and principal at Stewart-Schafer both agree that arches will make a strong comeback this decade. Eye-catching and grand, arches are a "clever way to combine vintage design with a modern aesthetic," said Stucker. They make transitioning from room to room feel effortless and serene, and are a great in-between for those who can't decide between open-concept and more closed floor plans.
Stein said that she can see vintage columns and plinths in a more architectural sense, of course, but also in furnishings. Plinths (heavy pedestal-like bases that hold statues, vases, and other items) might trickle their way into our homes in the form of side tables, coffee tables, and possibly even outdoor decor—exemplifying how something regarded as old-fashioned can be redesigned into something contemporary. The 2010s saw a lot of exposed vertical beams in the more industrial-chic sense; polishing and finishing them to become vintage-style columns might be something we see a lot of in the next few years.
2. Shifting Away from Fully Open Floor Plans
The 2000s to 2010s were all about embracing the overall space of a home and creating open floor plans to make it look and feel bigger. As we move further into this decade, the experts predict that people will want to move in the direction of more retro-style floor plans, in which different rooms embody their own personalities.
"Open floor plans in kitchens are most likely here to stay, but I could potentially see it breaking up into multi-levels like mid-century modern," said Sara Barney of Austin-based BANDD DESIGN. Open kitchens staying makes sense since they require the space for movement and flow, and we can also see the appeal of having various rooms for various functions throughout the rest of the house. Mary Patton, of Houston-based Mary Patton Design, said that she thinks people are also liking smaller living spaces in addition to getting away from "open-concept living."
3. Frank Lloyd Wright-Inspired Wood Paneling
For decades in the late 19th to mid 20th centuries, architect Frank Lloyd Wright embraced and brought modern American architecture to the forefront. His signature touch was to embrace the natural world and its elements, and combine them with modern technology to make his structures functional, yet stylish. He was ahead of his time, to say the least!
One of these elements was having walls and sidings comprised of sleek, polished wooden beams and panels. Colette Shelton, the designer and founder of COCOCOZY, told us that she can see "really unique and intricate wood paneling, à la Frank Lloyd Wright, coming back this decade in a very unorthodox way."
Interior Design Trends
4. Colors and Details Inspired by the 20th Century
Minimalism had been all the rage for the past several years when it came to color palettes and decor. We saw a lot of monochrome schemes that skewed in the way of neutrals—crisp white walls, sleek neutral furniture, subdued art, etc. "This decade, the pared-down look is going to take a back seat," Stein said. "Instead, there will be a revival of more details, tiles, patterns, and textures that were prevalent during most of the 20th century. Color is here to stay, but that doesn't mean it is going to be bold and over the top. The key is the balance of dusty to saturated hues."
Our other experts agree—Shelton can see pastels from the 1940s to 1950s coming back in a contemporary, "non-retro" way, and Barney is really loving seeing more and more of the 1970s color palette revival that include tones like rust, mustard, and earthy greens.
The interior designers can also see colorful details such as wallpapers (that have definitely gotten more popular), Moroccan-inspired zellige tiles, and unique millwork becoming huge in the interior design realm.
5. The Return of Terrazzo
When it came to surface materials for rooms like bathrooms and kitchens, granite was all the rage at the turn of the century. This past decade, we saw a lot of marble, quartz, and even concrete materials being incorporated into countertops, flooring, furniture, accents, and so much more.
As we move into 2020, Stucker noticed that terrazzo—a composite material made of differently-sized chips of various stones—is really making a big comeback. "Terrazzo is a beautiful material that had a big moment in the past, and we are now seeing it a lot in both commercial and residential design from backsplashes to countertops to decorative objects and everywhere in between," she said.
6. All About the Brass
Brass has been having its moment for the past several years—and interior designers don't see that moment fading anytime soon. Patton and Barney both agree that they can't imagine brass going anywhere, and it might be bigger than ever this decade. With the way that it has been reinvented and repurposed in different ways over the past generations, brass has remained (and likely will remain) one of the leading metals to be used in fixtures, lighting, furniture, decor, and more.
Home Accents and Decor Pieces
7. Warm and Inviting Materials Inspired by Nature
The 2010s had a big societal movement towards the minimalistic and monochromatic styles—and home decor was no exception. We saw a lot of cooler tones, crisp stark white contrasted with black, and metal materials for home accents and furnishings.
However, it looks like that is about to change. "The 2020s are about plaster, cane, burl wood, rattan, and wicker," Stein noted. "We will still see stone and oak, but the super-sleek, cold feeling will be out of fashion. Elements that add depth and warmth are key."
Patton agreed with the notion that warm, natural elements would really have their time in home decor—especially rattan (think lounge chairs, chests, lamps, and even bed frames). She added that these, combined with house plants and earthy color tones, would make for a very 1970s-nostalgic atmosphere.
8. Art Deco-Inspired Motifs and Lighting
The "Roaring 20s" are back—and they've brought with them the Gatsby-esque style of Art Deco. Art Deco (short for Arts Décoratifs) is comprised of rich, bold colors, vivid geometrical patterns and motifs, and symmetrical details. It was a style popular in the 1920s to 1940s and made every space all the more glamorous and luxurious.
Barney noted that Art Deco will have its revival in the forms of motifs and geometric patterns in textiles and furniture, as well as be showcased in the form of channel-tufted sofas, chairs, and beds. She added that we'll also see 1920s-reminiscent fluted/ribbed glass lighting and accessories (like geometric chandeliers).
9. Wall-Hung Textiles, Woven Art, and Quilts
We've seen sleek and shiny artwork add bold touches to interiors in the past couple decades. However, Stucker predicted that fabrics and textiles used as wall art are gaining popularity as a way to warm and soften up spaces (a trend that truly seems to be a big focus for this decade). "These pieces can dramatically uplift a dull space and instantly add texture, color, and visual interest to any room," Stucker explained.
Shelton is really excited about textiles in the form of old-fashioned quilts (with lots of different patterns and fabrics sewn together) coming back into play. "Lately, I've been seeing some really unique patterns and materials being used together and it really feels like quilts will be storming back this decade," she told us. Quilts are super versatile pieces of decor and can be used as a bedding as well as wall art.
The notion of 20th century trends becoming transformed into newer, more modern versions seems to truly be on the agenda for the 2020s. With vintage and retro pieces taking center stage this decade, they will bring with them that nostalgia we all know and love, and can't help but always go back to. These elements are sure to evoke the sense of comfort and joy we long for in our homes, and are sure to brighten up our lives along with them.
Which home trends are you looking forward to seeing this decade?