Despite being a self-proclaimed neat freak and early adopter of the KonMari Method, it wasn't until the first season of Get Organized with The Home Edit debuted on Netflix that I was introduced to the dynamic duo of Clea and Joanna. And they couldn't have come at a better time. They brought joy and order to an otherwise chaotic, uncertain time early in the pandemic. And after spending most of my time inside, it was a refreshing reminder that it's not as impossible as it may seem to reorder my home and create an enjoyable, functional space.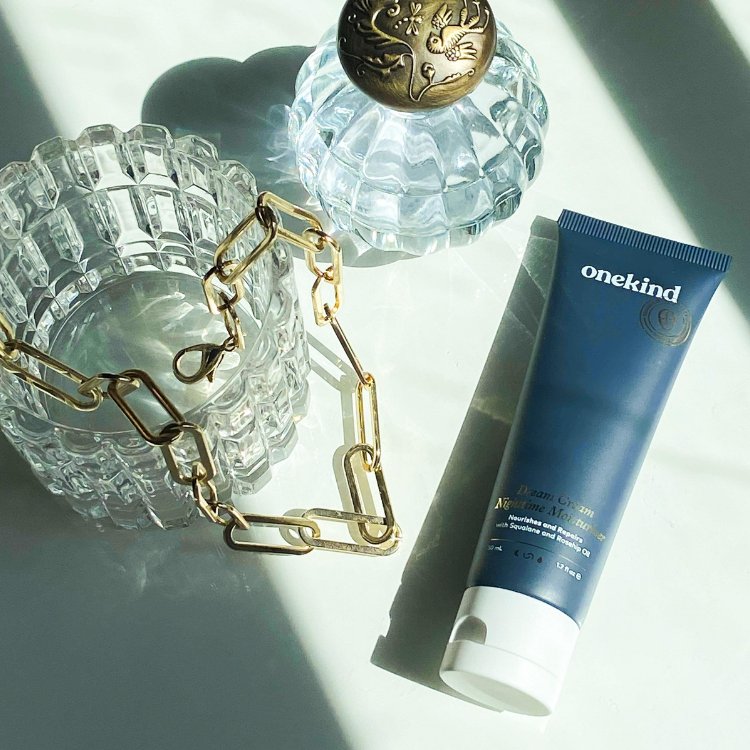 you just pay shipping—use code EVERYGIRL to get yours today!
Now, the ROYGBIV-loving ladies are back with their second season and even more tips and tricks to help us prepare get our homes in shape. Whether you've already binged every episode (guilty) or you have no idea what a "zone" is (don't worry, you'll learn), read on for easy organization hacks that will help transform your space.
1. Make Use of Unexpected Spaces
We don't often think of doors, walls, and underneath furniture as valuable real estate, but Clea and Joanna have proven this is where the magic happens. The catch? There probably aren't any drawers or shelves in these spaces, so you'll have to get creative to make the most out of these unconventional spots. Wall hooks or wall-mounted holders are your best friend when it comes to organizing cleaning tools like mops or brooms and decluttering the floor. Decorative wall hooks are also a great way to beautifully display your hat collection while making more room in your closet for hanging items. Over-the-door shoe racks and under-bed storage are additional ways to add organizational systems to otherwise useless spaces.
2. Contain Cords and Cables
If you've watched the newest season of Get Organized, you may know Westin (AKA the cutest little boy ever) who requested a charging station as part of his family's organization makeover. He wanted a tidy way to store cords and cables and easily charge his devices. And honestly, same. My bedside table and TV stand usually house a nest of tangled cords, but thanks to Westin and The Home Edit, I now know how to organize them. Cable ties are key when it comes to sorting unused wires in a drawer or shortening the length of extra-long cables. Cable wraps are the true hero, though. They hide all your cords in one sleeve so you can say goodbye to the eyesore that is multiple cables plugged into an outlet.
3. Go Digital
There's a reason editing is the first step in The Home Edit process. It's almost impossible to organize a space when you're hanging onto more items than you actually have room for. And believe it or not, printed documents, receipts, and kids' artwork can take up more room than we realize. Taking the time to scan or snap pictures of these items and storing them digitally rather than physically is a huge space saver. This also helps preserve important documents like birth certificates or passports, and you'll know they're safe and sound in a folder on your computer, where you can search for it easily rather than having to sort through filing cabinets to look for them.
4. Think Outside The Box (Literally)
If there's anything that organizing geniuses Clea and Joanna have taught us, it's to get creative with how products are used. Just because an acrylic riser is intended to display spices in the pantry doesn't mean it won't make an excellent purse divider in your closet. Installing curtain rods in an office closet to hold wrapping paper can transform the space into the gifting station of your dreams. Similarly, installing a hanging paper towel holder to a kitchen cabinet is an easy way to save space and contain a roll of trash bags. Incorporating tools in these innovative ways is the difference between organizing and organizing like The Home Edit.
5. Don't Forget To Add Labels
The Home Edit ladies firmly believe that if you can't see an item, you won't use it. This is why they often use clear bins and containers in their systems, but adding a label to the outside makes them that much more accessible. Labels can also come in handy if you prefer the look of decorative baskets but still want the function of knowing what's inside. And don't worry, you won't have to use your mom's label maker for this task. The Home Edit created their own line of labels, all in Clea's flawless handwriting.