In the blink of an eye, spring has all but passed us by. Summer is on the horizon, but after the last couple months of spring cleaning, you may not feel up to the task of getting your home ready for the season ahead. We don't blame you—we'd take sipping a glass of rosé and snacking on a charcuterie board while watching the sunset over cleaning any day—which is why we've rounded up the best ways to prepare your home for summer in just one day.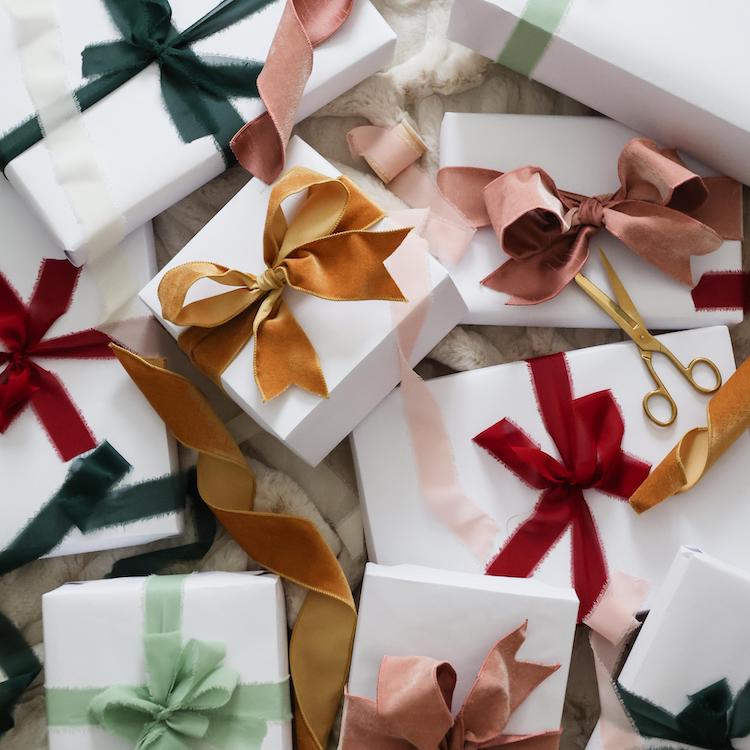 the perfect gifts for everyone—and we mean everyone—on your list
Whether you're a homeowner, renter, or staying with friends or family this summer, these tips will help you get your space ready for the season ahead in under 24 hours. With these simple hacks, you can refresh and reorganize your home and confidently step into the era of sun-kissed skin, balmy temps, and outdoor living. Keep scrolling for 12 ways to get your home ready for summer in just one day.
1. Wipe down outdoor furniture and appliances
Spending time outdoors is one of the greatest pleasures of summer. And with the weather being as unpredictable as it is, you never know when a preemptive summer day might strike. If you own outdoor furniture, bring it out of storage or uncover it, then wipe everything down. While you're at it, haul out your grill and give it a good scrubbing. That way, you'll be ready at a moment's notice to head outside for a patio happy hour or a nice meal al fresco.
2. Sprinkle in summery scents
Summer is busy, and a jam-packed schedule can make it harder to enjoy all the season has to offer. One of the easiest ways to combat this is by filling your home with summer scents. Swap out your existing scents (think: candles, essential oil diffusers, air fresheners) for scents like coconut, freshly cut grass, suntan lotion, sandalwood, citrus, etc. Your home will smell like a summer oasis as you go about your day, so you won't feel like you're missing out.
3. Swap out throw blankets and pillows
I love a comfy couch just as much as the next person, but no one wants to snuggle up with a thick faux fur blanket come summertime. Swap out any heavy blankets and pillows in your home for more lightweight options. Pillows and throws made from linen or cotton tend to be the most favorable options, but you can also opt for fabrics like chiffon, silk, and voile.
4. Clean the windows and windowsills
Your windows will likely see a lot of opening and closing (read: fingerprints) over the summer. Do yourself a favor and give your windows and windowsills a good cleaning. Taking the time to do this now will make it easier to stay on top of it during the summer—and prepare your windows for AC units that need to be installed.
5. Replace centerpieces
If you're looking for an affordable way to spruce up your space for summer, this option's for you. Lean into summer vibes and replace your current centerpieces with something more on par for the season. This could be anything from a bowl of lemons to bouquets of bright flowers, seashells in a woven basket, a vintage pitcher vase, and so on. Don't be afraid to get playful and have fun with it—this is a great way to try your hand at a simple DIY and get in touch with your creative side.
6. Get your cooling system ready
It's also a good idea to get your cooling system ready ahead of time for any surprise heat waves. If you have central air, double-check and make sure everything's running properly to avoid any unwanted surprises. Likewise, if you cool your home using window units, take the time to install them accordingly—the last thing you want is to try and do this when the temperature's scorching and you're already sweating.
7. Organize your shoe rack
I do not enjoy digging through my closet to find a pair of sandals that have disappeared into the ether when it's hot out. That's why this year, I'm getting a jump start and organizing my shoe rack before temperatures skyrocket. Having your go-to summer shoes laid out ahead of time will no doubt make your life and wardrobe decisions easier. You won't work up a sweat trying to find the right shoes before heading out the door, which is definitely a good thing.
8. Dust and rotate fans
Fans are the unsung heroes of household essentials come summer, but you'll definitely want to dust all of yours thoroughly before using them on a regular basis. Seriously—your home and sinuses will thank you. Also, be sure to rotate your ceiling fans to spin counterclockwise. This will help push cool air down, draw excess humidity out of the air, and help your home run more efficiently.
9. Reorganize beauty essentials
Summer is a great opportunity to update your vanity for the season ahead. After all, we tend to favor lighter makeup, skincare, and hair care items during this time. Reorganize your beauty essentials and place tinted moisturizers with SPF, beach wave hair spray, tinted lip oils, or an SPF glow mist (like this one from Naked Sundays) within reach. Having your go-to summer beauty items front and center will save you precious time getting ready (no FOMO here!).
10. Bring out bug repellants
If getting swarmed by mosquitoes while trying to enjoy a cocktail outside with your girls isn't your idea of a good time, you're not alone. Do yourself a favor now and bring out any citronella candles or bug repellants you own and store them within easy reach. Not only will you be prepared for summer, but you'll also be able to enjoy a spontaneous drink or bite to eat outside without stressing.
11. Declutter the fridge
You want to make your life as simple as possible this summer, and decluttering your fridge can help you do just that. Since we're typically on-the-go way more during this time, having an organized fridge will make it easier for you to meal prep and store leftovers accordingly. Plus, you'll be able to place fresh fruits and veggies front and center so they don't get forgotten about and go to waste.
12. Prepare a summer bag
You know how expectant moms swear by preparing a hospital bag to save time and reduce stress? This is kind of the same thing, only with summer essentials. Instead of diapers and onesies, fill your favorite tote bag with sunscreen, deodorant, a fail-safe book or magazine, your favorite swimsuit, sunglasses, a beach towel, an empty refillable water bottle, and a change of clothes (including a bra and underwear!). You'll be prepared for any kind of summer outing and won't have to worry about forgetting to pack anything important—all you'll have to do is grab your bag and go.