We've hit a redecorating perfect storm. It's now been a year of staring at the same four walls and, with spring around the corner, we're also feeling that new season, warm weather, let's-refresh-everything itch.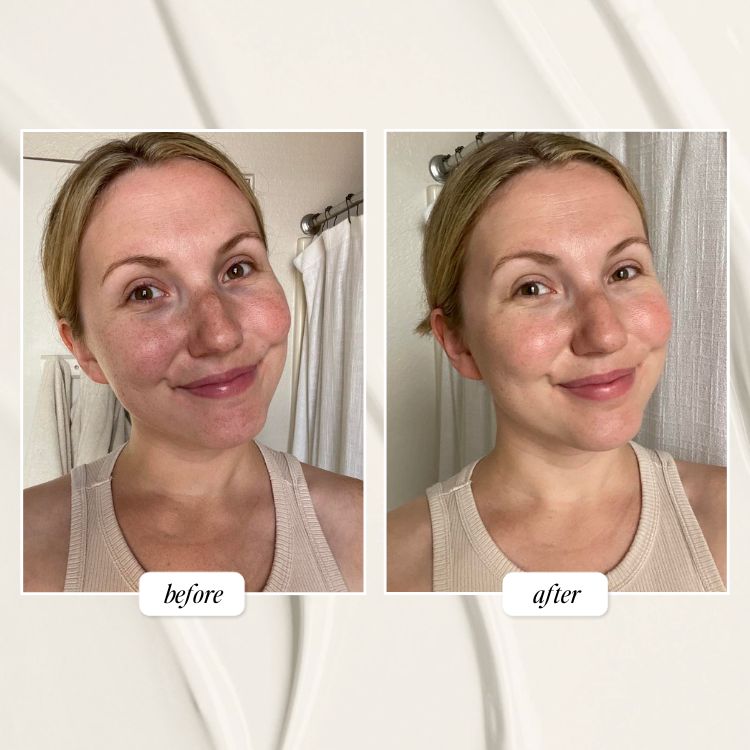 But, where do you start? What do you do if your budget, time, and resources are limited? We asked some of our favorite interior designers, decorators, and Instagram DIY'ers to share their #1 tip to make your current space feel new again—particularly when you're limited to making just one small change or maybe a small refresh.
From paint to lighting to shopping your own home, here's what the experts would tackle first. And, trust us, sometimes moving a piece of art from your bedroom to your living room or picking up just one standout accent pillow really does make all the difference.
1. Don't Add Anything at All
My number one tip for refreshing a space on the cheap is actually to not add anything at all. I find that going through and doing a big declutter session can really help breathe some new life into a space. As you declutter, you may find pieces that you can swap—like that vase tucked in the back of a cabinet.
— Dominique Gebru, Design Writer & Interior Stylist
2. Perk Up Your Space With Paint
Nothing makes an old space feel new again quite like a new coat of paint. Here's your opportunity to liven up your space by giving your walls (and perhaps even your ceiling!) a fresh canvas to layer art and decor. I suggest mixing up your color palette to give a whole new look to your old space.
— Natalie Papier, Home Ec.
There's a great quote by legendary 19th-century interior designer Elsie de Wolfe, which still rings true for me today: "I believe in plenty of optimism and white paint." A fresh coat of paint—or better yet, wallpaper—is one of the easiest ways to completely transform the feel of a room. If paint or wallpaper are too much of an undertaking, consider changing up your throw pillows, and remember that the inserts should be two inches larger than the size of the pillow cover for optimal fullness.
— Lindsay Speace, Lindsay Speace Interior Design
3. Add A Little Something Extra With Art
The number one thing you can do to change your space, immediately add large-scale art! The bigger, the better. Art at the right scale can immediately bring life, joy, and interest to your home. It can act as inspiration for the design direction for the rest of the room and give you something really beautiful to look at in the meantime!
— Juaneice Munoz, La Casa Azul Design
An often overlooked way to refresh a room in your home is to swap out art. The art you bring into your home is personal and invokes certain feelings for you. You can change the feel of a room by changing the art you display. This could be from a rotation of framed art you have, or even printing a new digital download that elicits the new feeling you want in your space. Check out the Met Museum open-access collection and Juniper Print Shop for prints.
4. Shop Your Home for a Free Update
Shop your own home first. You'd be surprised at what you probably already own and are using in different rooms, that could be moved into another space and take on a whole new look and feel. Also, never underestimate the power of paint! Again check your garage first for paint that you have on hand—you may even be able to create a few custom colors that can revitalize some old or dated furniture pieces.
— Tiffany Barino, My Eclectic Nest
Moving items and furniture around, or digging out an old piece from the basement is an easy and inexpensive way (it's free, in fact) to give your space a fresh look. Paint is another quick fix that goes a LONG way! A fresh color on the walls or painting an interior door a fun color can create a whole new vibe. Decorative trim is another affordable way to dress up a space that really packs a punch.
— Helen Bisset, Curated Interiors
5. Look To Lighting for an Affordable Impact
A simple lighting swap can make a big difference. We've all heard of switching out the standard "boob light" for something more chic, but just about any lighting element you've got in your space can be swapped out! I love to change up my bedside lighting as a (relatively) easy way to elevate the style of my space without redoing the entire room. A new sconce can work wonders, truly—and with affordable options aplenty, it doesn't have to break the bank.
6. Use Curtains To Add Polish
If you don't have curtains—they're often that "I can't put my finger on what's missing" solution that adds so much polish & softness to a space.
— Sherry Petersik, Young House Love
7. Pay Attention to Those Final Accents
Refresh your accessories! Redecorating doesn't have to mean getting rid of everything and starting with a blank slate. Hold onto your large pieces of furniture and add new throw pillows, a new accent table, or new artwork. And, if your budget allows, swap out any outdated or builder basic lighting fixtures. You'll be amazed at how a fresh chandelier or new pendants can instantly make your space feel new.
— Kate Dreyer, Kate Decorates
I always think you'll get the most out of your home—whether it's a rental, a small apartment, or a free-standing home—when you focus on your favorite elements and then play those up! Don't worry about what you can't change just yet, but rather enhancing those aspects you already really like! Elements like textiles, incense or candles, art, linens—those items should work for the greater whole of the home. For example, if you love the natural light of your home, play that up with some pretty plants that will thrive in the sunlight. Or if you don't have great natural light, try creating a cozy, moodier feel with leather elements and kilim textiles.
— Chelsea Bieber, Style Mutt Home
The seasonal change from winter to spring is a great time to do a little refresh to your space. One of the easiest ways to do so is through swapping out pillows and throws for options that include fun pops of color and pattern. Additionally, using greenery and florals will drastically change the vibe of a space from feeling dull to fresh and full of life.
— Zoe Feldman, Zoe Feldman Design
I take a look at what I call the final layer: those small pieces on your bookshelf, the throw pillows on your sofa, and the lamps on your side tables. Take the opportunity to create a unique final layer by visiting your local thrift store and bringing home a special vintage piece without breaking the bank.
— Anna Weaver, Anna Weaver Interiors
So, now what?
Feeling inspired? Awesome. Still not sure what you want to tackle first but feeling confident that something needs to change in your home? Remember, your space has a huge impact on your mental health—especially when you're in it day in and day out—so consider starting with these decor updates that we made, ones that had an impact on our home decor, health, and happiness.