The moment I got engaged, I knew I wouldn't spend the next year being stressed about a wedding. It simply isn't my personality, and I try to bring a zen energy into whatever I'm doing. Along the way, people asked me how I was remaining so calm because I was pretty damn chill all the way up until I walked down the aisle (honest!). My wedding coordinator actually deemed me the 'most relaxed bride she'd ever worked with,' and I took that as a compliment.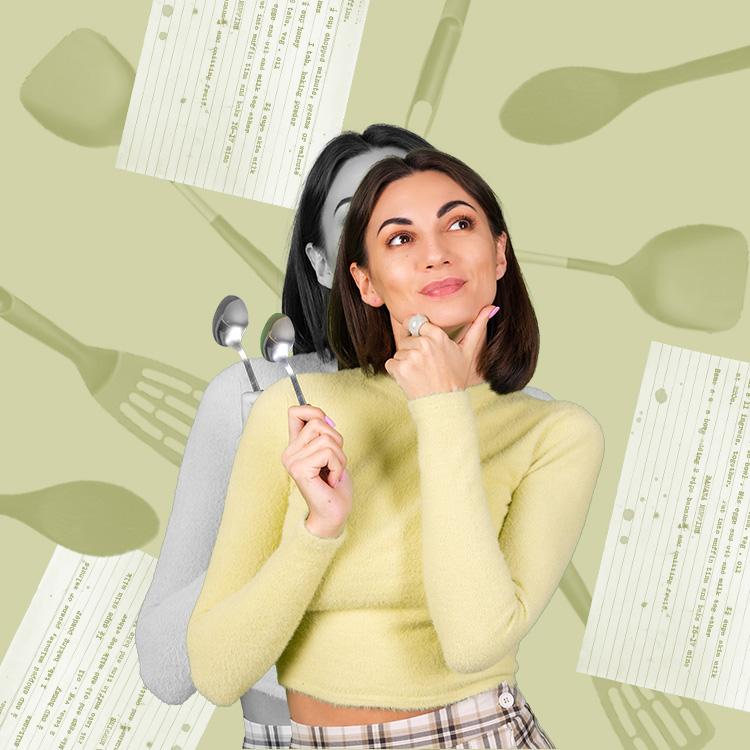 high in protein, good for gut health, and anti-inflammatory? yes, please!
I also knew it was because I was mindful of a few certain things throughout the process. Which I'm glad to be sharing today!
Question traditions
One thing my husband and I knew when going into the process was that we didn't want to do things just because you're "supposed to" or because of a tradition.
A wedding party wasn't important to us (since our closest friends would still be in the crowd), and not having one took off so much stress. No colors to choose, no bridesmaids to coordinate, no huge rehearsal, etc. We also skipped a bouquet toss, a garter, favors, and even the cake since it wasn't in our budget or meaningful to us. We shared a room the night before because we wanted that time together, and spent our wedding morning having breakfast together to calm our nerves.
Make sure to question every aspect of the wedding to see if it's actually meaningful to you and your fiancé. Flowers are beautiful, but they're also expensive – so even traditions like this should be discussed IMO!
Skip small talk people
I wasn't adamant about too many things during the process, but my one rule was I didn't want to have small talk at my wedding. If we wouldn't have the person or couple over to our home for dinner, just us, then we weren't inviting them to the wedding. At the end of the day, it's YOUR day – you should spend it how you like.
This took a few sensitive conversations (especially with our parents), but it cut down the guest list significantly and made the entire weekend feel comfortable.
Do a little each month
I'm a planner by nature, so I knew I wanted to get the ball rolling stat. I also knew this would take some of the burden off the months leading up. I committed to doing 3 things on my wedding to-do list a month (TheKnot.com has an amazing checklist!). I first booked our venue, music, and food, as those were three really important things to us.
Even if it's something way in advance – like booking your hotel, honeymoon, or creating a website – spread out the tasks as much as possible.
Prioritize self-care
I didn't let my self-care go haywire just because I was planning a wedding, and this was a major contributor to my zen vibes throughout the process.
Instead of binging on reality TV, I'd spend more of my free time going to yoga, doing face masks, or reading. Since my schedule was a bit busier with wedding tasks, this helped to balance out the hours taken away from me-time.
I also gave up shopping leading up to the wedding in favor of monthly facials, which was the best thing I could have done. Having a luxurious practice that ended up helping my skin (one less thing to stress about) was such a good combo!
Think of small self-care practices you can add into your day, with taking away un-important things (like TV or scrolling Instagram), and remember to take care of yourself!
Limit opinions
I had watched friends spiral into decision fatigue after asking everyone for opinions, so I knew I didn't want to go there. Sure, I appreciate my friends' and family's thoughts, but too many opinions will definitely bog you down.
Unless you're super torn on something, ask your fiance or go with your gut. This is a great time to remember that this is YOUR day and it shouldn't matter what other people think.
Of course you'll get people's opinions without asking for them, but do your best to graciously thank them while basically letting that fly in one ear and out the other (sorry mom!).
Even out the budget
It was imperative to us to spread out costs so that we weren't left with a huge debt by the month of the wedding (we were paying for about 1/4.)
While certain things you can't pay for until the actual day (like the hotel), you can absolutely pay for most vendors in advance. Or start buying booze along the way if you're bringing your own, or things like plates. I bought my dress a year in advance to offset some costs, and we also got our bands ASAP.
Use Pinterest sparingly
Do one search on Pinterest under the wedding section and you're guaranteed to feel overwhelmed. There are SO many ideas and beautiful images, but you can't do it all.
I made sure to only use Pinterest for a specific search – like, "Classy Taco Bar" or "Minimal Table Settings." The rest of the time, I stayed off the platform.
And whatever you do, don't search "wedding dresses" once you've bought yours!
Go Paperless
We ended up using Paperless Post for our Save the Dates and Invites. Though this option won't work if you love physical invites, to me, the stress, time, and money that went with fancy invites (or postage) wasn't worth it.
And let me tell you, having everything online and in an organized system was one less thing I had to do, since programs like PP do that for you. Plus, guests said it made it much easier for them since they could RSVP and add it to their Google calendar in one click.
I swear this system saved me hours and hours, plus I loved the thought of being environmentally friendly.
Let the professionals do their job
A friend of mine asked me the day before the wedding what type of flowers we were having, and I thought she was going to faint when I said "I'm not sure!" Going into the process, I hired people whose work I loved, and then simply let them do their thing!
Micromanaging is a clear track to stress, and I wasn't about that. I spoke up when something was important (like the type of tequila we were serving and making sure we had veggie options), but at the end of the day, the vendors are professionals – let them do what you're paying them to do!
If you're getting hitched soon, I hope these tips add some zen to the process. And if you've been married and have anything to add, please do so in the comments!