I would like to start this story with one loud and clear fact: I have some truly amazing friends. They are smart, funny, kind, and relentlessly supportive. I am so lucky to have them in my life. Which is why a few months ago, I was surprised when I couldn't shake off an unsettling feeling whenever I saw my friends. We were getting along perfectly and I was still eager to spend time with them, but something just felt off. For a lack of a better word, I felt drained after seeing my friends.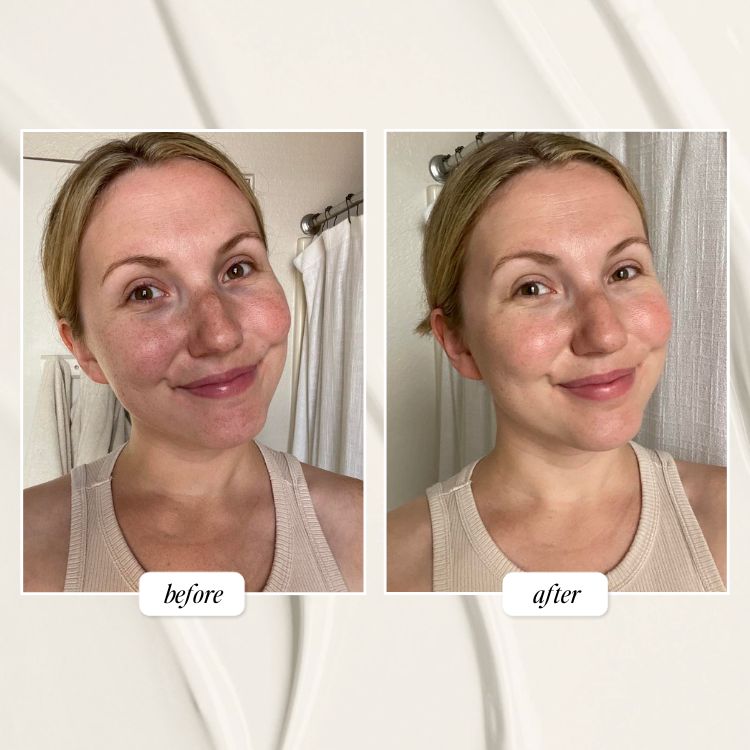 I couldn't put my finger on what was making me feel this way, until one day I asked a friend if she wanted to get together and she said, "Yes, but can we not do happy hour?" So instead, we went to an art walk in a nearby city we'd never been to before. It was a great night and it caused a light to go off for me. I'd gotten lazy about my friendships. Happy hour had become a go-to because you could squeeze it in during the work week. We were all so busy that it felt like we were frantically penciling each other into our hectic schedules. I mean, everyone has time for a quick drink after work, right?
What started with an art walk led to more and more quality time with my friend, and once again I felt energized when we parted. Our friendship completely transformed, and she would back me up on that. It was then I realized, I was ready to make some major friendship changes.
I Picked Up The Phone
First things first, I picked up the phone. After reflecting why I was feeling disconnected from some of my lovely friends, I realized it's because we were only speaking when we saw each other. And if we weren't seeing each other on a weekly basis—which is pretty hard to do—then we weren't really talking aside from quick updates in texts. Which meant we spent all of our time together "catching up." I love hearing about what's been going on in my friends' lives, but I realized by the time we were all finished with our updates it was time to go. It never felt like we had enough time.

So in the least creepy way possible, I learned my friends' schedules. I tried calling them if we'd be commuting at the same time or if I knew they were home alone on a Sunday. I was only calling to "check in" but by doing so I was getting more than quick updates on their lives. I was able to hear more in depth and more frequently about what was important to them. As a consequence, I learned more about their jobs, relationships, and everything else that mattered. Not only did a decent chunk of these phone calls lead to a last-minute invite to watch a movie or go on a walk, but it meant when we did see each other, there was less pressure to hear all the latest updates and we could relax.

Source: @fittybritttty
I Planned Activities
I knock it now, but planning a happy hour with my friends did give me something to look forward to during the work week. But after a few years of mostly seeing my girlfriends at happy hour, the appeal started to wain. Sometimes everything went smoothly. We were all able to leave work at the same time, got a spacious table and were able to catch up for a few hours. But a lot of the time, we were all rushing to try to get there before the deals ended, we sat at a bar where it was hard to see each other, and often times the music made it too loud to properly hear anyone.

Which is why when group texts about getting together popped up, I stopped suggesting happy hours. Or brunch, or any meal honestly. We still meet at restaurants of course, but we've been making a real effort to mix things up. We've planned days at museums, beach walks, and workout classes. Not only do we usually spend little to no money on these activities, but we've been able to experience new things, get out of our comfort zones (hello reformer Pilates), and spend more time together than we ever have.

Source: @oneikatraveller
I Introduced Friends Who Didn't Know Each Other
I've been super lucky to make friends in a variety of ways, through school, different jobs, and life throwing us together. But I realized one day that I had totally separate friend groups that didn't know each other. So I planned a girl's night at my apartment.

At first, I was a little nervous. Not a single one of my friends who could make it knew each other. But I honestly think that contributed to the success of the night. Because no one knew each other, everyone had to talk to someone new. There were no familiar buddies for anybody to cling to so everyone who came really got to know each other. I thought more of my friends getting to know each other would make for a fun night, but the effects have lasted longer. Not only are my friend groups more integrated, but it's allowed my friends to get to know more of the important people in my life.

Source: @mariahgrippo_
I Kept it Casual
One night recently a friend invited me over to just hang out, paint our nails, and talk. Ok, there was also wine and it was the best Friday night I'd had in a long time. We sat on the couch in our sweats for hours and I realized that not every social interaction has to be "special" despite what social media has led us to believe. Now, I'm not afraid to ask if a friend wants to just come over and hang out or go on a Target run with me.

Source: @malloryonthemoon
I Was Open About What I Wanted
I think being open about how I was feeling with my closest friends really helped transform my friendships, mostly because it turned out they were feeling the same way I was. With friendships, it's easy to forget that we can ask for what we want, but being honest about our needs is an important part of any relationship. It turns out my friends wanted the same things, but no one wanted to inconvenience each other. Who would say no to chatting during their boring commute? Or to gaining a workout buddy? Or being invited over for dinner in the middle of a stressful week at work? Luckily, not my friends.
What is your favorite way to connect with friends? Spill your friendship secrets with us!