Who here is a huge fan of Ina Garten, better known as the Barefoot Contessa? All hands raised? I figured as much.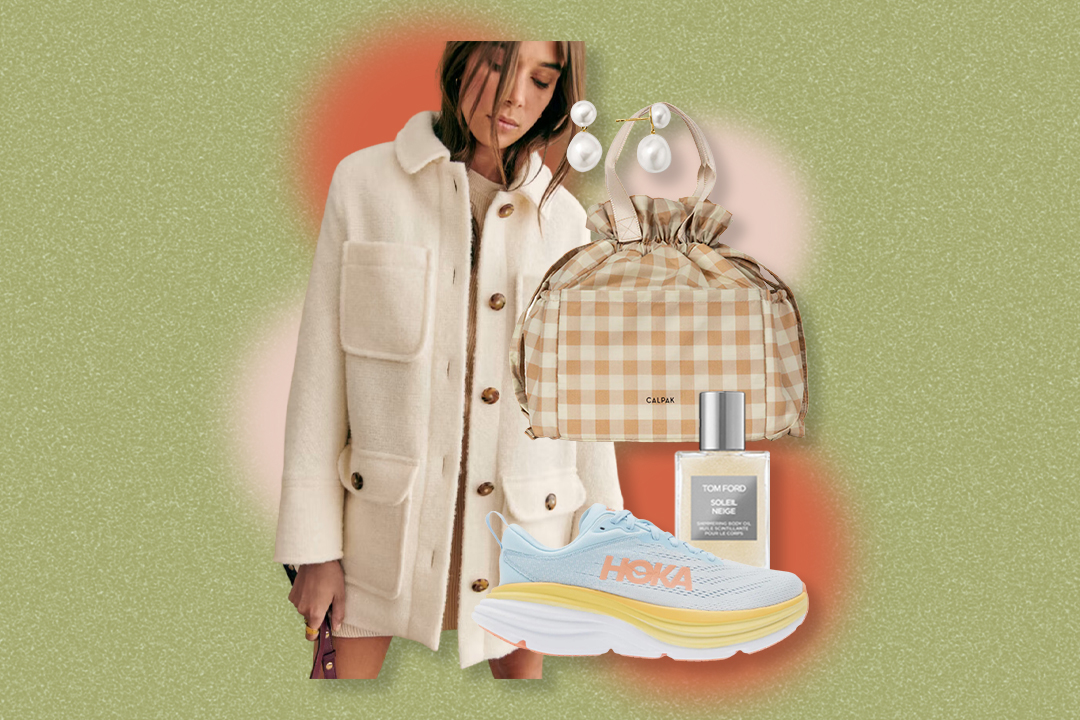 I've seen countless episodes of her show where she cooly whips up a multi-course dinner for herself, her husband Jeffrey, and whichever friends they have popping over for a garden party. Her cooking demonstration is set in her gorgeous kitchens. The entire meal is made entirely of seasonal ingredients from the garden or local market. And after an hour of talking smoothly to the camera, chopping vegetables and roasting some meat, she all of a sudden presents a gourmet meal for six.
Oh, Ina. Call me inspired.
Sure my kitchen might only be 50 sq. ft with minimal counter space and outdated appliances. Sure I might not have a flourishing garden from which to pluck ripe tomatoes or fresh herbs. But gosh darn it I have hungry friends and a good attitude, and Ina inspired me to throw a party! So a party I threw!
…with the help of Blue Apron.
Yes – the at-home meal delivery service we've all come to know and love has introduced their new brilliant concept: a dinner party in a box. They've taken out all guess work and the not-fun attributes of hosting a dinner and made it easy and orderly, delivering everything you need to host a gourmet dinner for six right on your doorstep. All you have to do is turn on Edith Piaf, pour a glass of pinot (grigio or noir – your choice), and channel your inner Ina!
Here's how it went.
First up, the main course, two sides, and an appetizer are already planned for me. So I was able to scratch hours of scouring Pinterest off my list of things to do (which, let's be honest, would've resulted in ingredients I've never heard of, recipes that didn't coordinate, and multiple runs to the grocery store.) Not to mention over-buying of ingredients I might not use again.
I did get to choose the protein for the main course: the options were steak or salmon. I went the lighter salmon option for summer. I scheduled the delivery for the day we were hosting, and placed the order. Easy peasy.
The box arrived in the morning… I opened it to find all of the necessary ingredients, put everything in the refrigerator that needed to be, and read through the recipe.
Advice for novice chefs: READ THROUGH THE RECIPE from start to finish before you start cooking. This way you are prepared for what is to come and you can plan your day accordingly.
Blue Apron clearly outlines the cooking timeline for you, guiding you through the prep work phase – which they advise doing earlier in the day before you have to start actually cooking.
I'm not going to lie. The prep work was probably the longest part of the whole process. It's dinner for six which means a lot of fresh ingredients which means a lot of chopping. I recommend having someone help to get through it quicker.
Once that is done – which by the way, how beautiful does it look? – it's on to prepping the various sauces and dressings!
Seasonings, oils, vinegars, and herbs arrive already portioned out so there's no measuring involved and they're labeled accordingly. So mixing these together took no time at all. I must say, the sauce, marinade, and dressing factor is where I really fail as a cook. This meal really illustrated the difference between a proper marinade and a fresh dressing versus my usual "olive oil and salt" seasoning method.
At this point – all of the prep was done. All in all, prep work took me almost two hours. It definitely would have gone quicker if I had help with the chopping! At this point, my hair is frazzled, I'm a bit tired, and I'm feeling less Ina and more line cook on a busy Friday night.
Good thing Blue Apron penciled in a break for me between the prep work and the cooking. I put all of my freshly chopped ingredients and marinades in the refrigerator until later; and I go upstairs to shower, relax, and get myself ready for guests!
Fast forward three hours. I am refreshed and ready to re-enter the kitchen for part two: the actual cooking!
I have to say – this is where you really feel the fruits of your prep labor. It is SO enjoyable working with ingredients already cut and measured out for you! It makes the cooking part FUN. And easy!
I should note that TV chef's like Ina have a whole team of assistants that do the prep for them – they get to do the fun, whip it all together part!
And the cooking REALLY is fun! The aromas fill the air, you see dishes start coming together, you taste a bit here and there and realize – hey, you really can cook!
Believe it or not, the final step was roasting the salmon for 18 minutes! The salmon was hands down the easiest part of all of it!
Blue Apron even delivers menu cards to place on guests place settings. How fancay! And they offer wine pairings and dessert suggestions via email when you order.
But wow, the final meal was a huge success! It truly was a caliber I've never created before and made me feel like a bonafide chef.
Ina would've been proud.
Here's the final menu:
APPETIZER:
Zucchini Crostini with Preserved Lemon Ricotta
MAIN COURSE:
Roasted Salmon Filet with Salsa Verde
SIDES: 
Corn, Tomato, and Farro salad with Basil Pesto-Jalapeño Dressing
English Cucumber Salad with Buttermilk Dressing
The dinner party box is a limited time offer available in select zip codes in CT, DC, DE, GA, IL, KY, MA, MD, ME, NC, NH, NJ, NY, OH, PA, RI, TN, VA, VT, and WV.
This post was in partnership with Blue Apron, but all of the opinions within are those of The Everygirl editorial board.