You know how crucial a morning routine is in determining the success and happiness of your day, but did you know that a nighttime routine and proper sleep are just as important? The right PM routine helps you sleep more soundly, which means you'll be more awake and productive the next day. In fact, high achievers tend to stick to strict routines, and they often credit them as a core to their success.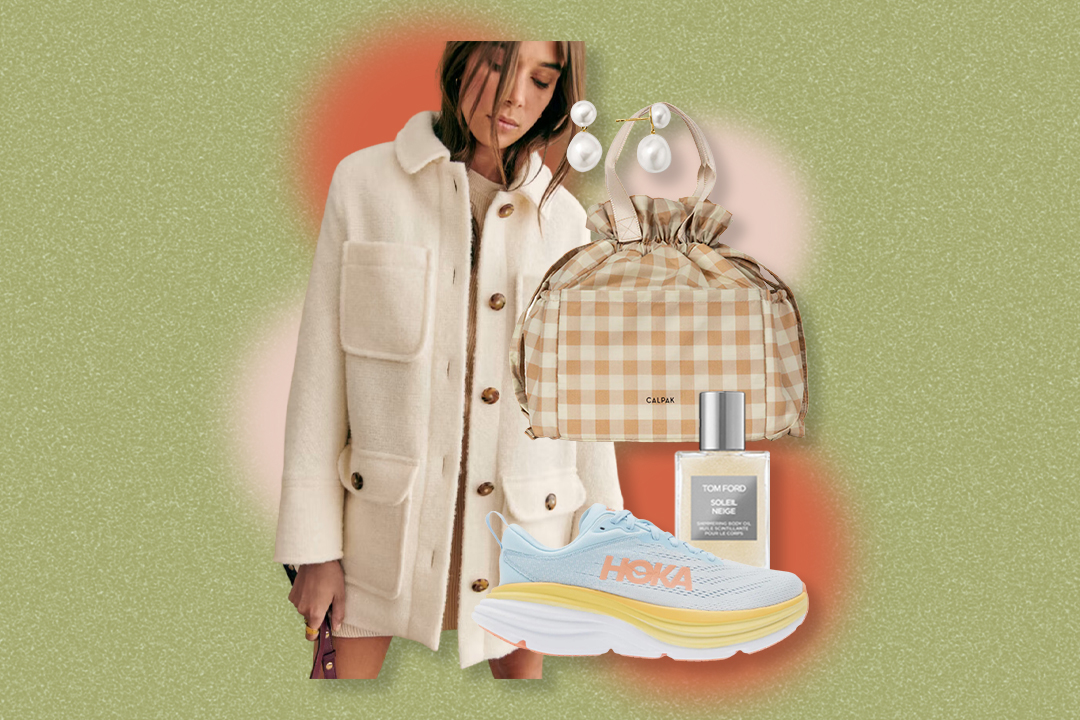 So being a (self-titled) modern day #girlboss (who never seems to get enough sleep), I decided to forego evenings full of popcorn snacking, Riverdale bingeing, and late-night working for a nighttime routine that not only helps me get better sleep, but actually sets me up for success the next day. Here's what I did that made the most difference:
1. Upgrading my bedding
The smallest change that makes the most difference in all areas of a nighttime routine –  what you sleep on. Your bedroom should feel like an oasis, and laying in bed at night should be the most relaxing thing you'll do all day. If your bed doesn't feel like you're ~floating on clouds~ or your comforter doesn't immediately lull you to sleep, it's time to upgrade. I switched my bedding to Buffy, and my sleep has not been the same since. They've successfully created the best comforter I've ever tried – it's incredibly soft and perfectly fluffy, all while using sustainable fabric and recycled fill (don't you also just sleep better when you know you're doing good for the planet!?).
I challenge you to not get the best sleep of your life wrapped up in this sustainable comforter (good for your sleep and for the planet!). I loved it so much, I want you to try it too. Get $20 off your order with using code EVERYGIRL20 at checkout. Your sleep deserves this! Plus, just a quick insider hack: you can try a comforter for free — seriously. If you don't love it (hint: you will), you can return it at no cost. What do you have to lose?
2. Swapping Netflix for reading
Netflix, I love you, but after late night bingeing night after night, I think we need a break. I usually fall asleep to the gentle lull of Chandler's sarcasm and Ross yelling "PIVOT!" (Friends is the perfect bedtime show, and you can @ me on it), but let's be honest with ourselves — a "bedtime show" does not do anyone any good.
Instead of rewatching Friends for the 852nd time, I've been reading 15-20 minutes from a book that inspires me or helps with my career goals (currently loving Super Attractor by Gabrielle Bernstein). Not only does reading help relieve any anxiety, ease stress, and relax my body for sleep, but I'm also learning something productive that I can implement throughout the next day.
3. Incorporating essential oils
My devotion to essential oils will likely not come as a shock to anyone; I love to use essential oils for just about anything. However, diffusing oils like lavender before bed is possibly one of the most effective ways to use them. Lavender essential oil is proven to boost relaxation and promote deep sleep, helping the body unwind and recharge after even the most stressful of days.
Don't have a diffuser? I've also been loving a little spritz of this clean pillow spray before falling asleep, and I swear Buffy's Eucalyptus Sheets gives me the best sleep ever. While it's not technically an essential oil, the sheets are made out of the plant that brings us one of the most powerful and relaxing essential oils, meaning breathable and calming bedding – can your same old sheets say that?
4. Writing out a to-do list for the next day
Whether you have trouble sleeping with all the next day's tasks running over in your head like me, or you're good at leaving work at the office (lucky you!), we can all benefit from adding this productivity hack to our routines. I tried the Ivy Lee Method in the evenings and my days are more productive than ever. Essentially, you spend 15 minutes of your nighttime routine writing out six tasks to accomplish the next day. You prioritize the tasks in order of importance, and complete each task the following day before you go on to the next. This simple method has helped me with work-life balance, time management, and prioritization – who couldn't use more of that!?
5. Tidying up bedroom, kitchen, and living areas
You might not think you're a neat freak (or maybe you do!), but trust me when I say that you will sleep better with the laundry put away and the dishes cleaned. Spend just 15-20 minutes before bed doing a quick clean-up of the kitchen (cleaning dishes and wiping up counters), tidying up the living room (folding throw blankets, stacking coasters), and decluttering your bedroom (that means putting away the clothes on your "worn-but-not-yet-ready-for-laundry chair — I know you have one!).
Not only will you sleep more peacefully and feel less frazzled, but you'll start your next day with a clean home and a fresh start. Also, don't forget to make your bed in the mornings; getting into a freshly made bed (preferably with sheets that magically get softer with each wash!) is much more relaxing.
6. Prioritizing one act of self-care
Even on my busiest evenings, I do one act of "self-care" before bed, depending on what my body needs. It might be a face mask, a cup of CALM tea, gratitude journaling, some gentle yoga stretches, or all the above if I am really in need. Whatever "self-care" looks like to you, make sure to fit in one activity every night that makes you feel centered, calm, and happy. This is your time to be totally selfish — what do you need tonight? Not only does caring for yourself help you relax and wind down before bed, but it also builds momentum of paying attention to what you need through the next day.
7. Getting the temperature right
If you're even slightly overheated, it can affect your sleeping. In fact, being a few degrees too warm or any exposure to heat decreases slow wave sleep and rapid eye movement sleep (otherwise known as the deeper parts of sleep cycles that are the most restorative). Set your AC a few degrees lower, turn on a fan, or consider sleeping with little to no clothing. If you tend to get hot while you sleep like I do, I highly recommend a comforter that's as cooling as it is comfortable. Buffy's Breeze Comforter is temperature regulating and doesn't trap heat (like traditional polyester or down comforters do), for a naturally breathable material and cool-to-the-touch sensation.
8. Prepping for the next day
I've been doing everything in my power the night before to make the mornings as calm as possible. For me, that's usually adding all smoothie ingredients to my Nutribullet (I quickly blend it all together in the morning), packing a gym bag if I'm working out in the AM, and making sure my laptop is charged and ready to go for work. Think through your morning to-do list and see if you can accomplish any of those tasks the night before. Is it packing the kids' lunches or picking out a work outfit? The more you can prepare for the next day in advance, the less you'll actually dread the morning.
9. Spending "catch-up" time with a loved one
Oftentimes, our anxieties and negative thoughts come out the most at night. I'd have spells of lying awake at night, going over and over in my head the mistakes I made or worries for the future. I found that I could do all the gratitude journaling in the world, but it doesn't boost my happiness nearly as much as spending quality time with a loved one. Whether it's calling your mom to get advice or vent, eating dinner with your significant other and catching up on your days, or laughing over a glass of wine with your best friend, always make connection with the people you love a part of your daily routine. I've tried a lot of wellness "hacks" in my life, and trust me, this one is the best. That, or maybe a set of really comfortable bedding.
This post was in partnership with Buffy, but all of the opinions within are those of The Everygirl editorial board.