I love a good productivity hack as much as the next person, but even I have to admit that there are only so many ways you can optimize your waking hours. Over the years of really paying attention to how and when I'm most productive, I noticed that a good night's sleep often makes or breaks how my day goes. And I'm not alone in this thinking—science backs me up here.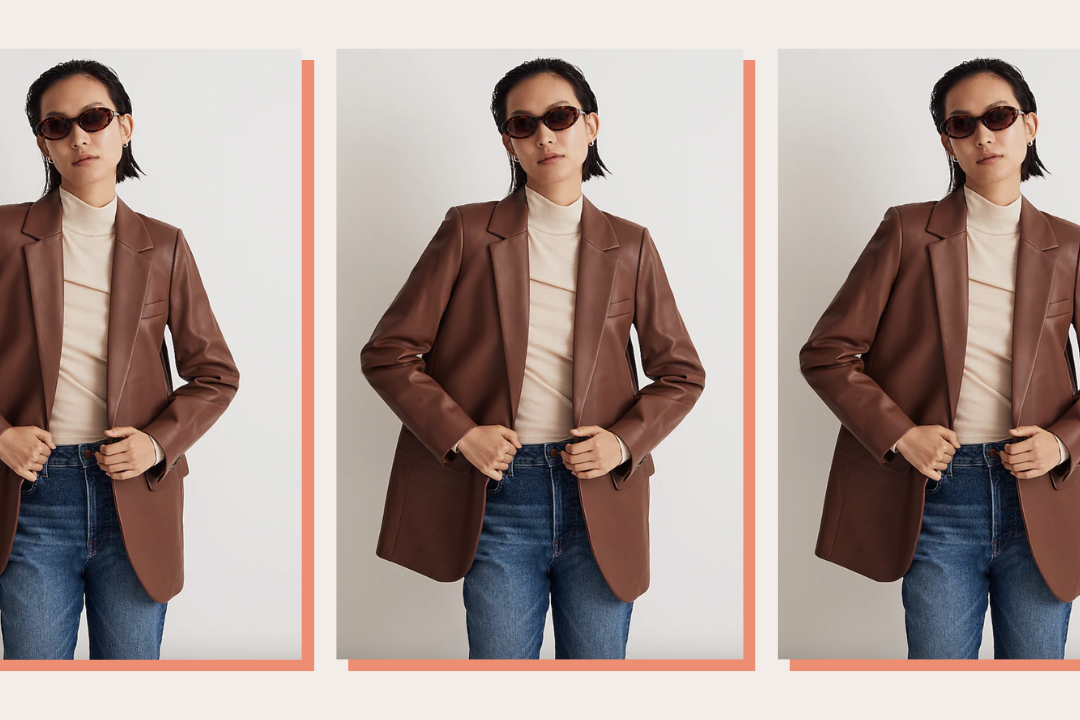 time for your fall wardrobe update!
Research conducted by the American Academy of Sleep Medicine revealed that individuals who consistently obtained only five to six hours of sleep, as well as those who had less than 5 hours of sleep, encountered 19% and 29% more productivity decline, respectively, when contrasted with those who regularly enjoyed seven to eight hours of sleep.
We know a good night's rest is crucial to our body's overall mental and physical health. And there's no getting around it, if you feel bad after a poor night of sleep, your motivation to be productive at work is going to tank with it. Over time, you may even find yourself stuck in an endless cycle of poor sleep and low productivity that's hard to see the other side of. Below, we're diving into how sleep messes with your productivity and how to get a good night's rest so you can tackle the next day as your best self.
How a Bad Night of Sleep Messes With Your Productivity
Pomodoro timers, time-blocking, and noise-canceling headphones can only get you so far during the workday if you aren't well-rested. So—why is getting shuteye so impactful for our productivity? According to the Sleep Foundation, there are many different reasons that all contribute to a lack of productivity.
Lack of focus. When you don't get enough sleep, you lose the ability to commit to deep focus. Sure, you may be able to enjoy happy hour or tidy up the kitchen without a full night's sleep on your side, but doing your best at challenging work tasks gets more difficult.
Error-prone. When you're tired, your reaction times are slower, which leads to more emissions and errors, which isn't likely to keep your boss very happy.
Emotions amplify. The normal stress and irritations of your workday can feel so much worse when sleep-deprived and it's not easy to do good work when you feel upset. Over time, a lack of sleep can even lead to serious mental health issues that extend past irritability with your cubemate.
It doesn't help that things like stress from work or life often contribute to an inability to sleep well. We've all stayed up way too late fretting over a looming deadline or just unable to wind down after a busy day. Unfortunately, bad sleep contributes to stress at work which contributes to bad sleep which contributes to stress at work… it's that hard-to-break endless cycle I spoke of earlier. If you find yourself currently in this place, pause, take a breather, and reevaluate your sleep habits.
You might not be able to control when that big project is due at work, but you can control your nighttime routine. Here are five things you can do to improve your sleep and be more productive tomorrow:
How To Get a Good Night's Rest and Be at Your Best Tomorrow
1. Keep it cool
As nice as is to get into a warm bed in cozy pajamas, you actually want to make sure you're staying cool in your sleep. The ideal room temperature for a restful night is 65 degrees Fahrenheit. Even in the cooler seasons, it can be hard to keep cool at night, especially if you choose the wrong bedding or pajamas. That doesn't mean you have to sacrifice coziness for coolness—you can find the best of both worlds by choosing bedding and sleepwear made from materials that can help prevent your body from overheating. The Rest Duvet Evercool™ Cooling Comforter and Evercool+™ Cooling Starter Sheet Set have been game-changers for me thanks to temperature-regulating technology and moisture-wicking fabric. I also like to stick to breathable all-cotton pajamas like this set from Lake.
2. Stick to a routine
Irregular sleep patterns can cause a myriad of negative health effects. Sticking to a thoughtful bedtime routine can help you fall asleep faster. Reading, meditating, and journaling are all peaceful ways to start to signal to your body it's time to go to sleep. If journaling doesn't interest you, research has found that even jotting down a quick to-do list can make a difference in how quickly you're able to fall asleep.
The key to sticking to a bedtime routine is to make your routine something you look forward to all day. As a beauty lover, this means having a soothing skincare routine that gives me a little me-time. However, your nighttime routine should be tailored to what helps you wind down at night. Maybe you spend a few moments before bed journaling or reading. Or make yourself a sleepy girl mocktail and do some red light therapy. Whatever you decide to include in your nighttime routine, make sure it actually helps you relax and doesn't feel like yet another chore you have to get through before bed.
3. Exercise regularly
Twenty-nine different studies that met guidelines set by the American College of Sports Medicine found that exercise improved either sleep quality or duration. Recommending people exercise more is easier said than done. Which is why I'm such a fan of convenient at-home workouts. The Pilates Class virtual classes are my favorite way to save time and squeeze in a quick workout from home. You don't need to overdo it here—according to Johns Hopkins, at least 30 minutes of aerobic exercise can impact your sleep that same day.
It makes sense that a good workout would tire our bodies out and make us sleep better, but another added benefit of exercise is mental health improvements. Feeling better mentally makes falling asleep so much easier.
4. Shut off the screens
I have a feeling you already know in your gut that scrolling is not the way to achieve more restful sleep, but as a reminder, many studies have found that screens and high-quality sleep do not go well together. A recent 2022 study found that spending more time looking at screens on mobile phones is linked to a greater chance of sleep problems in teenagers and young adults, especially among women. Make shutting down your devices early a part of your wind-down routine. The National Sleep Foundation recommends limiting exposure to light from screens starting at two hours before bed. While that may be too long a stretch for most of us, even half an hour of screen-free time can help.
If you're a little too attached to your phone (guilty!) you can try setting it on your dresser on the other side of the room to charge at night or putting it in another room entirely. For a less drastic option, opt for a charging tray (like this one from Courant!) rather than a cable that allows you to still use your phone while lying in bed. Keeping your phone out of arms' reach is an easy way to make sure you don't get caught doom-scrolling well into the night.
5. Be consistent
As oh-so-tempting as it is to sleep in on the weekends—or any chance you can get—sticking to a consistent wakeup time can really improve your sleep. A 2016 study found that teenagers accidentally "jet lag" themselves with their erratic sleep schedules. Whenever possible, go to bed and wake up at the same time each day. Consistency is also the key to building habits that last, so this tip will not only help you sleep better, but it will make your entire routine something that's as essential to your daily life as your habitual morning coffee.
Essentials for a Restful Night