If you're struggling to get more shut-eye at night, you're not alone. According to the Casper-Gallup State of Sleep in America 2022 Report, one in three American adults (about 84 million people) describe their sleep as "fair" or "poor." It's no secret that sleep is important, and we'll try any and all hacks to make sure we get enough of it. Enter the Sleepy Girl Mocktail. Created to send you into a deep slumber, this buzzy wellness drink has taken over TikTok. But the real question is: does it work? As a registered dietitian, I'm always interested in ingredients, so I took a deep dive into the mocktail to see if it can actually grant you those coveted eight hours of sleep. Keep reading to find out what you need to know before mixing it up for yourself.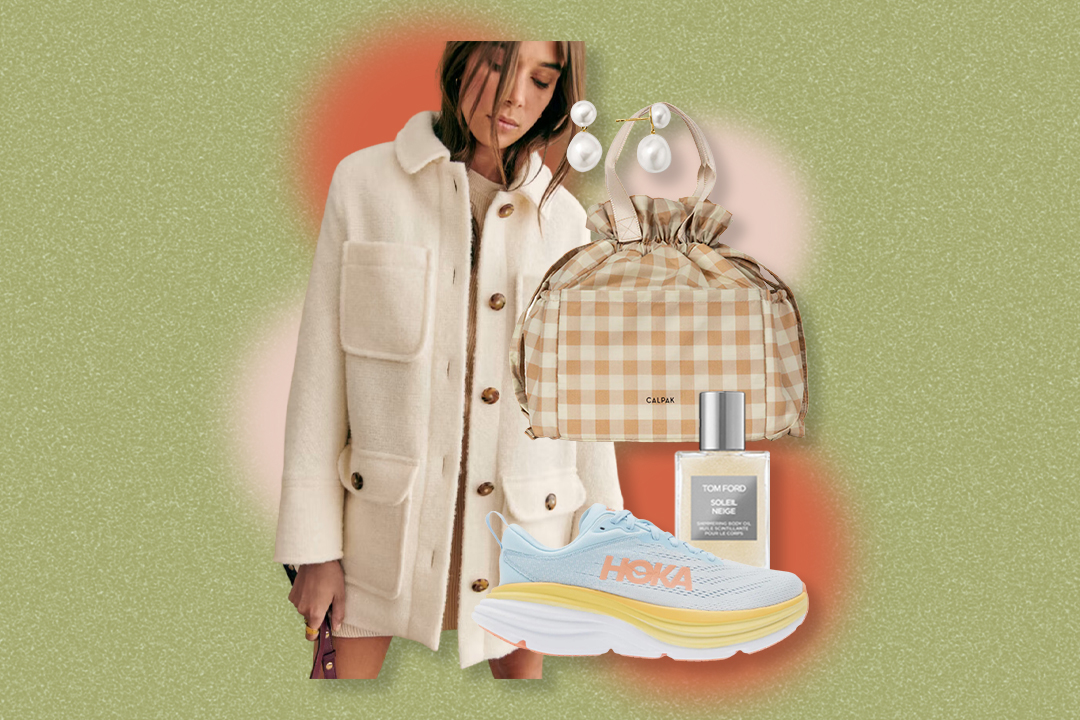 What Is the "Sleepy Girl Mocktail?"
Maybe you've already seen the viral video, but if you haven't, I've got you covered. Createdx by TikToker Gracie Norton, she shares that combining tart cherry juice and magnesium is a "match made in heaven for good sleep." Here's how to make the mocktail: Combine one teaspoon of Moon Juice's Magnesium-Om and a cup of Lakewood Organic Tart Cherry Juice in a glass, then froth them together with a handheld frother, we recommend this one. Transfer the mixture to a wine glass filled with ice and top it off with a splash of Lemon Lime OLIPOP. The result is a great-tasting, fizzy drink that aids in sleep.
Will It Help You Get Better Sleep?
Short answer: Maybe. Magnesium can help activate neurotransmitters that aid in relaxing your body for a good night's rest. Additionally, some research has shown that magnesium may help reduce insomnia in older adults. When it comes to using a magnesium supplement for your own Sleepy Girl Mocktail, make sure you're choosing the right kind. There are different types of magnesium, which have different side effects. Magnesium glycinate can aid in sleep, whereas magnesium oxide is used as a stool softener, so it's best to opt for magnesium glycinate if your goal is better sleep.
Tart cherries contain two sleep-inducing components: tryptophan and melatonin. Tryptophan is an amino acid that helps the body produce the hormone melatonin, and melatonin is secreted in the body when it is time to transition to sleep. Additionally, tryptophan enables the production of serotonin, which allows us to relax. Bottom line: Cherry juice is a great choice for a nightcap.
While OLIPOP doesn't have any additional benefits for sleep, it does include a great nutrient profile with nine grams of prebiotic fiber, making it a notable choice for digestive health. It also comes in a ton of yummy flavors and adds a little fizz and fun to the mocktail.
Final Thoughts
There are a few things to keep in mind before implementing the Sleepy Girl Mocktail into your regular nighttime routine. As with all health and wellness trends, it is not one-size-fits-all. What works for some may not work for everyone. And if you do struggle with trouble sleeping, please consult your physician before beginning any supplements.
From a health standpoint, there's certainly nothing wrong with combining the three ingredients for an evening drink, especially since there is research to back up its sleep-inducing benefits. That said, 8 oz. of tart cherry juice contains a large amount of sugar, so choose a juice that is pure tart cherry juice and be mindful of how much you pour into your glass. To avoid having a sugar spike before bed, consider drinking the mocktail 1-2 hours prior to falling asleep. This will also help prevent having to get up to use the bathroom while you're getting those much-desired Zzzs.