Interviews are arguably the most important part of the hiring process. Your resume and sparkling social media presence may get your foot in the door, but the interview is your potential employer's opportunity to see your personality IRL. It's common for hiring managers to ask difficult and unexpected questions to see if you're a good fit for the role and determine how you perform under pressure without the hours of carefully crafted wordsmithing that went into your resume and cover letter. This begs the question: how does one learn to be confident when answering interview questions to land a dream job? I'm here to help you answer just that. By utilizing these effective interview strategies, I guarantee you'll show up to your next interview beaming with confidence.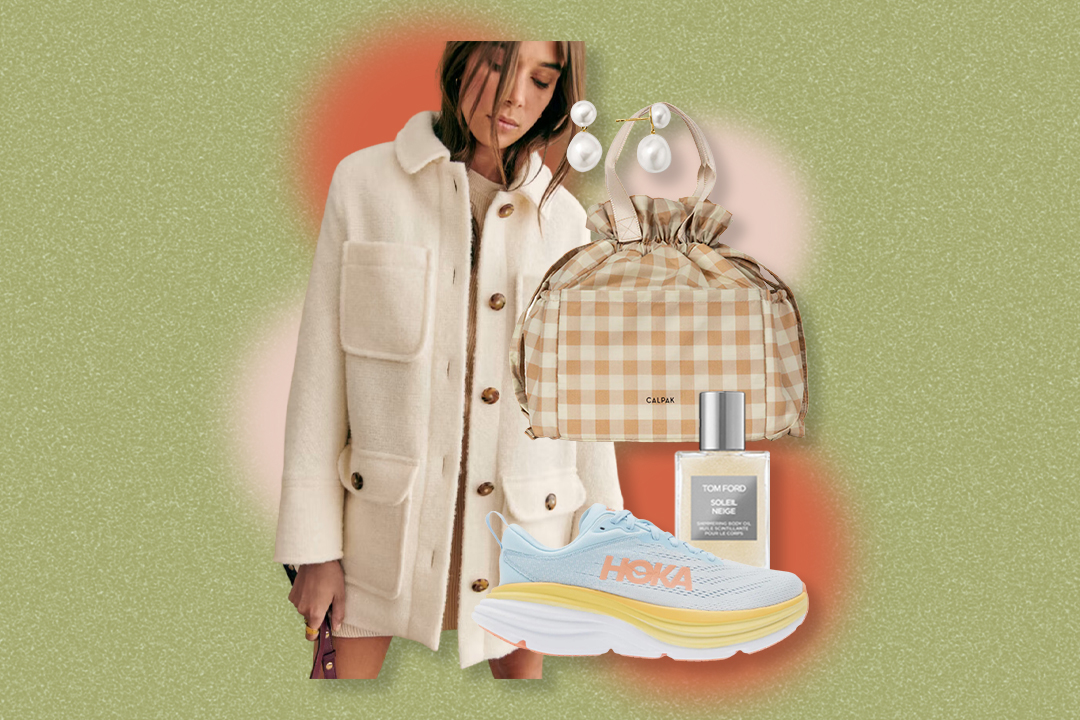 How To Answer Interview Questions Confidently
The key to answering interview questions with confidence is getting a head start. Some individuals are naturally confident. Those who aren't are prepared.
Do Your Research.
One of the first steps to prepare for an interview is doing your research. This includes everything from the responsibilities of the role to understanding the work environment to learning more about the company and industry. A great place to start your preparation is the job description. Get clear on what the employer is looking for in a candidate, and where you have relevant skills and experiences you can highlight.
Then, do a deep dive on the company's website to learn about what it does and what type of experience they provide their employees, so you can get a feel for what it's like to work there. By arming yourself with information about the role and company prior to the interview, you'll be confident discussing why you're a great fit for the job during your conversation with the hiring manager. Also, be sure to get a grasp on your salary expectations. Do some research on what an appropriate salary range is for the position based on your experience and the expectations of the position. If you're not sure where to start, sites like Glassdoor, Salary.com, Payscale, and Career Contessa's The Salary Project are helpful resources to utilize.
You'll likely discover some items you'd like clarification on during your research. These are great questions to ask the hiring manager during the interview. Make a list of these questions to have them on hand for the big day.
Practice, Practice, Practice.
You've taken the time to understand why you're a good fit for the role and why your greatest strengths apply. Now, it's time to articulate it. It's one thing to think about your responses to common interview questions, it's another to speak your responses out loud. I want you to think about common job interview questions (hint, there are some below) and how you'd respond. Then instead of just waking through your response in your head, I want you to say it. It could be to a friend or partner, yourself in the mirror, your voice notes, or an empty room, but speak how you'd answer the question into existence.
By vocalizing how you'd introduce yourself, speak to your accomplishments, and respond to common job interview questions, you can get a feel for what answers sound good rolling off your tongue and what needs some work. It may feel a little strange at first, but I swear by this strategy for interviews (and even presentations!).
Preparation is Your Best Friend.
By now, I'm sure you're sensing the theme that preparation equals confidence. But don't forget, there's more involved than just preparing for the expected interview question and answer portion of the interview. You also need to think about a few other key items. The day before your interview, decide what you're going to wear to feel like your most confident self. It may feel superficial, but when you feel good about yourself on the inside, you're going to come across as more confident on the outside.
Once you have your outfit locked in, check out the travel and parking situation if you're interviewing in person. Nothing is worse than running late for an interview, arriving flustered, and not being in a calm head space to perform your best. Based on the travel distance and expected traffic, determine the best mode of transportation and time to leave. Then, if you're driving, scope out the parking situation. Is there a lot or a garage? Is it free or paid? Also, think about what bag you plan to bring and what you need to pack inside it. Answering these questions beforehand will save you stress on the big day.
If you're interviewing virtually, double-check your connectivity and which platform you need access to for your interview. Verifying your technology is good to go will save you a headache and a frazzled call to the interviewer when you're running late due to computer issues. The more interview red flags you can avoid, the better.
Be Aware of Your Body Language.
Practicing to communicate confidently is one thing, but you also need to communicate confidently even when you're not speaking. I'm talking about body language. You can provide the best response to an interview question, but if you're slouching and not maintaining eye contact, you may as well have provided the wrong answer to the question because the response isn't going to land well. Simple things like a firm handshake, smiling, good posture, maintaining eye contact, and acting engaged in the conversation will ensure your interview will go as well as possible.
Trust Yourself.
Once you've done everything you possibly can to prepare for an interview, the only thing left to do is to trust yourself and the work you've put in. You were chosen from all of the applicants to interview for the role, now believe in yourself and reap the rewards of your great work ethic.
Head into your interview knowing that the best person to talk about your accomplishments and why you deserve the job is you. When the interviewer asks you to answer this question, no matter what it may be, you can state your response with confidence because you know in your heart of hearts you're the most qualified person for the job. Out of all the possible career paths, this is the one you've chosen. Trust that you're exactly where you're meant to be.
6 Common Interview Questions And Answers
To help you prepare for your next interview and set you up for success, here are some common interview questions and responses.
Tell me about yourself.
At first glance, you may think this is the easiest question to answer. But when you're tasked with summarizing who you are, what you've done, and why you're the best candidate for the role in a brief self-introduction, you may find yourself stumbling on your words and not highlighting yourself in the best way possible. Keep your response related to the role and your relevant experience. Here's how I would respond:
"I'm a communications professional and freelance writer passionate about women, work, and well-being. I have a master's degree in professional accountancy and began my career in public accounting prior to falling in love with writing and storytelling. In my current role as corporate communications manager, my focus includes creating and executing internal communication strategies, fostering company culture, driving diversity, inclusion, and belonging efforts, and connecting the employee population across our footprint."
Why are you interested in this role?
I'll give you a hint on how not to respond. Don't say things like, "because I rage applied for this job after a bad day at work," or" my current boss sucks, so I'll take whatever I can get." Focus on what genuinely sparked your interest in the role, be it the work, the company, or the opportunity to grow in your profession. As a communications manager, if I were applying for a similar position, here's how I would respond:
'"I'm interested in this opportunity because I've always seen [insert company here] as a leader in the [insert industry]. This role specifically sparked my interest because [explain why you're genuinely interested in the specific position]. I'm excited by the opportunity to contribute my expertise to help build the future of [insert company name]."
What's your greatest strength?
Sharing your greatest strength in an interview is an opportunity to brag about yourself and your accomplishments. Even if you feel uncomfortable tooting your own horn, this is your chance to tell the hiring manager why your skill set would be the right fit for the job. Providing concrete examples and crafting a story around why you consider whatever you call out as your greatest strength is a plus!
"My greatest strength is my ability to formulate a communications strategy that benefits both a company immediately and in the future. In my current position, I've helped build the communications strategy by implementing processes that help meet the needs of our internal teams and employees while also thinking big picture to understand what's sustainable in the long run. By being detail-oriented and self-aware of what will and won't work and what will provide the greatest benefit for both our people and our team, I can implement and execute plans in a way that works for everyone."
What's your greatest weakness?
No one likes talking about their weaknesses, but if we're being honest, we all have them. The key to this question is being self-aware enough to know what your areas of opportunity are and what actions you're taking to mitigate those weaknesses. Here's how I would respond:
"My greatest weakness is my tendency to get lost in the details. Since both of my degrees are in accounting, and I started my career in a very detail-oriented role, I'm hard-wired to focus on the details. This can cause me to lose sight of the big picture if I let it. Throughout the span of my career, I've learned to be self-aware of when I sense it happening. If I find myself getting lost in the weeds, it's a cue to myself to take a step back and reevaluate the situation. This helps me get clear on the priority of the task and where I need to redirect my attention."
Why do you want to work for this company?
This question is a great way to show your genuine interest in the role while also highlighting the fact that you've done your research. Ideally, the goal aligns with your experience, values, and long-term goals, so there's no need to be shy about sharing that. If I applied to a dream role at a dream company, here's how I would respond:
"From our conversation today and from what I've learned through your website and social media, [insert company name] sounds like an amazing place to work and grow my career. It's important to me that the company I work for has values that align with mine, and it's motivating to know your company's values are a good fit. As I progress in my career over the next few years, I'm looking for a company I can build my career with, and this role and company provide a challenging and exciting opportunity to do just that."
What questions do you have for me?
Always, always, always have questions for your interviewer. This is your chance to ask a thoughtful question that can help show a few things: (1) that you've been listening and engaged in the conversation, (2) that you're passionate about the opportunity, and (3) that you're the best person for the role because you're qualified, intelligent, inquisitive, and (hopefully) genuinely interested and curious about the role.
And remember, you're interviewing the company just as much as they're interviewing you, so don't pass up this opportunity to ask your burning questions. Questions will likely come up during the interview, but if you want a few questions banked in case the interviewer addresses all your questions in the conversation, here are a few of my go-to's:
From your experience, how would you describe the culture of [insert company name]?

What's something that keeps you up at night that this role can help solve?

It sounds like you've built a great career at the company. What career path do you see available for this role?

What is your favorite part about working for [insert company name]?