First off, congrats! The interview process is always exciting and nerve-wracking (usually a bit more of the latter), but is something you should be proud of. Truly, putting yourself out there is half the battle.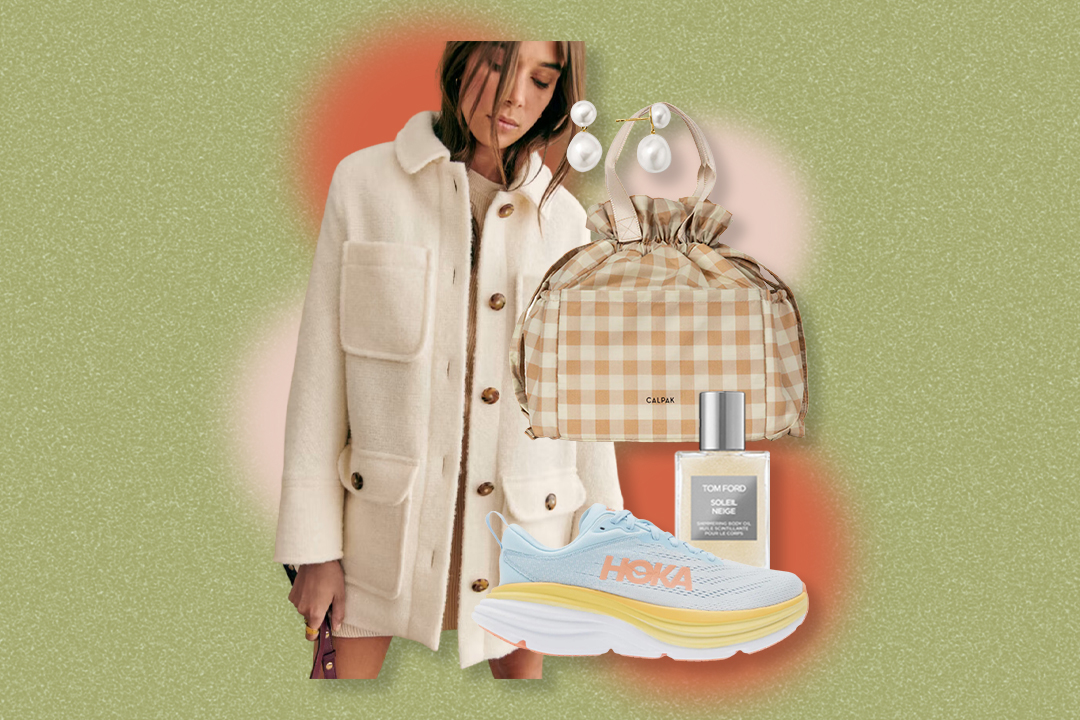 Amidst prepping your answers to standard interview questions and figuring out what you're going to ask at the end, the last thing you should worry about is your outfit. Given that it's 2023, your interview outfit is really going to depend on whether it's in-person or over Zoom. But regardless, there's one rule I'd follow: Pick something you know for a fact you feel confident in.
I know there's a temptation to want to run out and buy something new for an interview, but that isn't the route I'd personally go unless I really needed to. The risk of it pulling or being uncomfortable is high in something brand-new, so instead, think hard about what you already have and feel good in. The more natural your outfit feels to you, the less panic you're going to feel when you actually go to put it on when it's game time. With that being said, it's obviously important to dress appropriately for the industry you're in—but more on that later.
Exactly What to Wear to a Job Interview
Blazer and Trousers Combo
If I had to choose one combo for an interview, I'm going for a blazer and trousers every single time. Since blazers are now more everyday wear than interview-only, I think one is a great way to feel professional without also feeling stuffy. If you have a matching blazer-trouser set, that's what I'd opt for—but that's definitely not a need, especially if your interview is virtual and you're only going to be seen from the waist up.
To make it feel more modern and less like a dated interview outfit, keep the proportions of your outfit in mind. If you're in a less formal industry and both your blazer and pants have a more relaxed fit, wear a more fitted top, tuck it in, and leave your blazer unbuttoned to balance everything out. However, if you work in a business formal environment, it's best your blazer-and-trousers combo is more in the pantsuit realm, which will probably be more tailored. You can always opt for trousers paired with a blouse, too.
What you wear underneath is going to depend on your industry.
I'd go simple with a classic button-up underneath and your blazer unbuttoned; if your field is more casual, a nice T-shirt or turtleneck will work just fine. For shoes, heels (that you can walk in) will make it more formal, but loafers are a better choice if you're not generally a heel person, or just want to feel more casual.
There's a common notion that interview wear needs to be black or neutral, and obviously this also depends on your industry, but I think opting for color instead is a great strategy. Your interviewer is trying to get to know you, and your outfit can be a great way to show a bit of personality and stand out. Also make use of accessories; there's no reason you can't wear your favorite necklace or earrings with your interview look to tie a bit of yourself back in.
Interviews are stressful, but your interview outfit doesn't need to be. Relax, take it easy, and don't overthink it—you've got this. Good luck!