As the days fade into night and the evenings stretch longer and longer, it always seems like the perfect plan to fire up the grill for dinner. Unfortunately, city apartments don't always come equipped with a patio large enough to fit a grill, so we've found our favorite tricks to create a delicious cookout inspired meal indoors.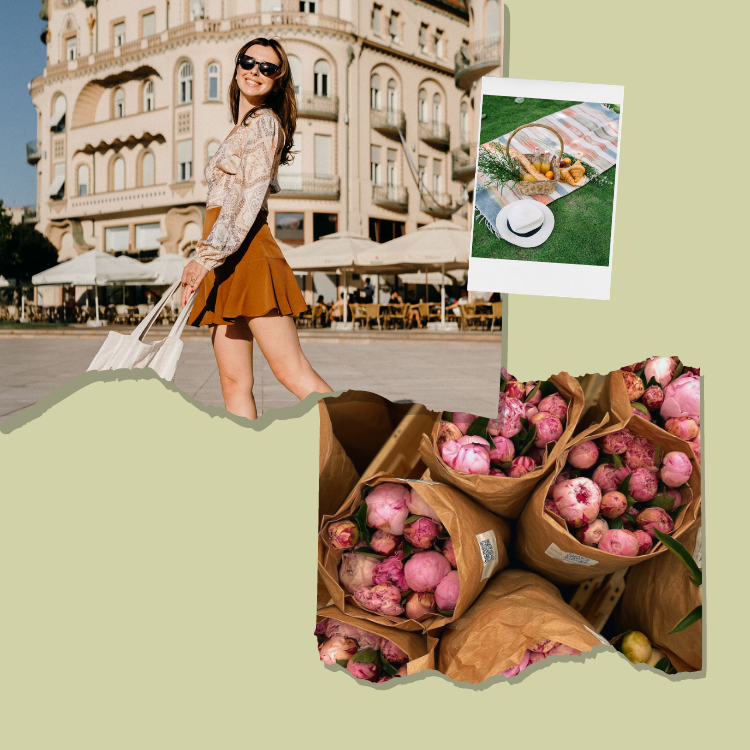 read this if you're in your saving era this summer
1. Pick the right pan.
Source: Airows
We always opt for an affordable cast-iron grill pan that not only has ridges to give your food a grilled look, but that also lasts a lifetime when seasoned properly. If you are looking for a budget-friendly option, try this Calhoun Enamel Cast Iron. Using your broiler or oven is also an option (depending on the recipe) because it can function almost as an upside-down grill. If you're going to go this route, set the rack about 4 to 8 inches from the top of the oven, and use a broiler pan that allows excess fat to drip into a lower tray. A rimmed baking sheet can also work and makes for easy cleanup, if you line the bottom with foil first. Make sure to leave the oven door open a bit to ensure your food doesn't burn, pulling out to flip halfway through.
2. Carefully choose recipes.
Source: Show Me The Yummy
When browsing for recipes, focus on burgers, chicken, fish, shrimp, and steak. Larger cuts of meat can be trickier indoors because they cannot be covered, so those will just have to wait until the next time you have access to an actual grill. If you have a craving for ribs, try cooking them in the oven instead of on the top of the stove. The below are some of our favorite recipes this summer!
Meat
Source: Rasa Malaysia

Lean cuts of meat, including chicken breasts, steak filets, and pork chops, are your best options when grilling inside. Season with a delicious marinade, and you've got the perfect summer dinner.

Bone-in Rib-eye Steak
Chili Lime Chicken
Apple Cider Glazed Pork Chops
Seafood
Source: Skinny Taste
Surf and turf is one of our favorite combos, no matter the time of year. Pick up fresh seafood as either a compliment to your main course, or let it stand alone to make a fresh summer meal.
Grilled Scallop and Orange Kebabs
Grilled Blackened Catfish with Creole Mustard Butter
Grilled Shrimp Tostadas
Vegetarian
Source:
Oh My Veggies
Grilling doesn't need to be limited to meat and seafood—there are fun recipes for any palette! From hot pressed sandwiches to pizzas, an indoor grill is perfect for making restaurant quality dishes for a fraction of the cost because the surface doesn't get as hot as it might with an open flame grill.
Cabernet Portabella Burgers
Mushroom and Goat Cheese Grilled Flatbread
Sweet And Spicy Grilled Tofu With Cabbage-Carrot Slaw
Sides
Source: Breanna's Recipe Box
If you're firing up the grill pan or broiler to make an entree, why not come up with a creative side that sticks with the same theme? Just about anything tastes a little better with a grilled flavor—we've even had grilled avocados!
Grilled Cabbage Wedges with Spicy Lime Dressing
Grilled Sweet Potatos and Cherry Salsa
Tandoori Grilled Broccoli and Cauliflower Kebabs
Dessert
Source: Martha Stewart
Who says the grill can't also have a sweet tooth? Add a twist to the best part of the meal by incorporating the grill into your dessert menu.
Grilled Pineapple with Coconut Sorbet
Spicy Grilled Watermelon
Chocolate Cherry Ricotta Grilled Pizza
3. Get plenty of flavor.
Source: epicurious
It's tricky to recreate the exact smoky taste when you're cooking indoors, but getting creative with seasonings can help add that just-off-the-grill flavor to any recipe. Hickory smoked sea salt or roasted chipotle peppers are great to use in rubs and marinades. Some brands even make smoked olive oils that you can use to season instead of traditional extra virgin olive oil. But if you're really craving that smoky flavor, liquid smoke is another ingredient we keep on hand in our pantry throughout the summer—it's made by burning wood over a fire, so you're sure to feel like you cooked over a grill.
4. Start cooking.
Source: Family Circle
To get started, place your seasoned grill pan on the stovetop and pre-heat it until it's very hot. Then reduce the heat to medium-low to begin cooking—this will ensure you don't get too much smoke in the house because the pan is too hot. Place your food on the grill, and to get that authentic barbeque look make sure it's positioned at a 45-degree angle to the ridges for 3 to 4 minutes before you rotate 90 degrees and set down for another 3 to 4 minutes. Remember to be patient, and leave the meat untouched on each side before moving so that it remains juicy and tender. Take the pan off the hot burner before it's completely cooked, and let it rest for a few minutes—it will continue cooking a bit while it cools.
5. Set the scene.
Source: Blog Lovin'
Just because you're grilling inside doesn't mean you can't have that summer barbecue ambience! If it's a nice day, plan on heading outdoors once you've finished cooking. If you don't have a patio of your own, find a spot at your apartment's common space or the nearby local park to sit back, relax, and enjoy a little bit of fresh air with your delicious summer inspired meal. Weather keeping you inside? Throw pillows and a blanket on the ground to create the perfect setting for an indoor picnic.
GRILLING ESSENTIALS
Do you have tips for grilling indoors? Share with us in the comments below!
This article was originally published on June 22, 2016.