Girl's night in, housewarming party, date night, Tuesday evening—you name it, there is always a good excuse to devour a cheese board. Take it from me, I have several years of cheesemonger-ing in San Francisco at Mission Cheese under my belt. Here is your go-to guide to making knock out cheese boards for any occasion.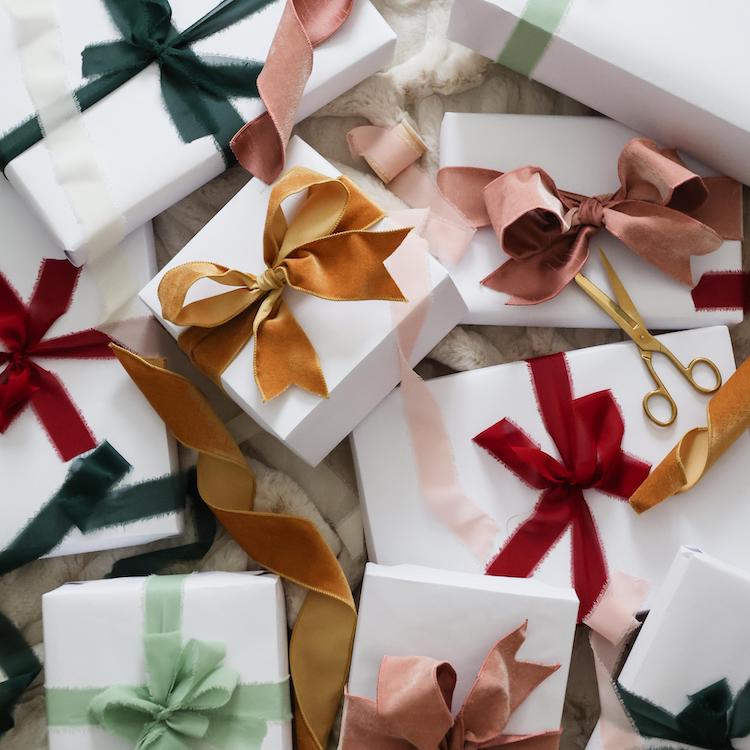 the perfect gifts for everyone—and we mean everyone—on your list
Befriend Your Local Cheesemonger
Go to your local cheese shop or cheese counter to strike up conversation with your new best friend: the cheesemonger. They are turophiles (connoisseurs of cheese) and are happy to help. Do not be timid about asking questions—cheesemongers are always eager to unleash glorious cheese knowledge on you. Still feeling intimidated? Don't be. Reality check: Cheese is old milk. That's all. There is no need to be intimidated by old milk.
Set Serving Parameters
It's good to pass on some parameters to the cheesemonger when choosing cheeses: How many people is this board intended for? Is this cheese board a casual snack, small appetizer, or after dinner dessert? What is your budget?
Less Is More
In my opinion, an ideal cheese board has 3–5 cheeses. You want each cheese to be truly memorable and distinct from the others on the board.
Have All Your Milk Bases Covered
A good rule of thumb is to have all your milk bases covered: goat, sheep, cow, and even mixed milks. Sometimes cheeses are made with raw milk, and others are made with pasteurized milk. Both are delicious and safe for consumption.
Include a Range of Ages
"Cheese: milk's leap toward immortality," said Clifton Fadiman. You are going to want to include a range of ages to cover the whole spectrum from young, soft, spreadable, runny, and creamy, to firm, semi-hard, hard, crumbly, and aged.
Try New Flavors
Now comes the fun part: flavor! Over time you will become familiar with cheeses and their descriptors: sharp, nutty, grassy, bright, briny, sweet, meaty, stinky, pungent, mild, funky, salty, buttery, tangy, barnyard-y, footy. You will quickly learn which flavors are your favorite, and which ones are not. Enjoy the cheese journey: Familiarize yourself with specific cheese names; learn about the regions, process, and rich cultural history behind each cheese; research the story behind the cheesemaker.
Eat the Rind, If You Want To
"Should I eat the rind?" is a question I often heard from panicky people wanting to avoid potential embarrassment in front of a pretentious crowd of cheese eaters. My answer is simple: If you want to. Rinds are always edible—unless they are clearly not edible (e.g. wax or cloth). You will know, use your instinct. Some people love eating the rinds as they add another depth of unique flavor, while other folks don't care for it. It's totally your personal preference and will vary from cheese to cheese. My two cents: Always try the rind to figure it out for yourself.
Check Serving Temperatures
Make sure to serve cheese at room temperature. If you plan on slicing, do so right before serving so the cheese doesn't dry out.
Have an Assortment of Accoutrements
(A fancy French word for additional items.) There are heaps of tasty accoutrements to accompany your cheese board: fresh fruit, local honey, nuts, bread, crackers, charcuterie, mustard, pickled vegetables, mostarda, dried fruit, olives, jam, preserves, marmalades, chutneys. When it comes to eating cheese, I'm a total purist. Personally, I like to enjoy the cheese by itself and I use the accoutrements as palate cleansers. Once I've tasted the cheese and identified the flavor profile, only then I will start to experiment by pairing it with other tasty treats on the board.
Make the Presentation Inviting
No one likes to be the first to dig into a cheese flight—unless you are me and have no reservations about getting a cheese party started. Therefore make the presentation inviting. Dedicate one knife per cheese and cut a few wedges, crumbles, and batons of the cheeses. Make the accoutrements enticing as well: slice fruit, crack nuts, drizzle honey, toast crostini. Make it beautiful and have fun!
Try a Themed Flight
Creating cheese flights that have themes is fun. Try making a flight with all the same milk but with very different ages. Create an all-local cheese board highlighting your state's cheesemakers. If using imported cheeses, source from the same country. Select cheeses from the same family or the same type so you can compare and contrast flavor profiles. The sky's the limit!