You know those summer days where you're out by the pool or the beach, and you're just too busy having fun and forget to reapply your sunscreen every time you get out? Is it too much to ask of my sunscreen to protect me while I'm out having fun? We need something with all the sun protection that won't turn your face white or make you break out. Oh, and it needs to be lightweight because if not, we'll just sweat it off.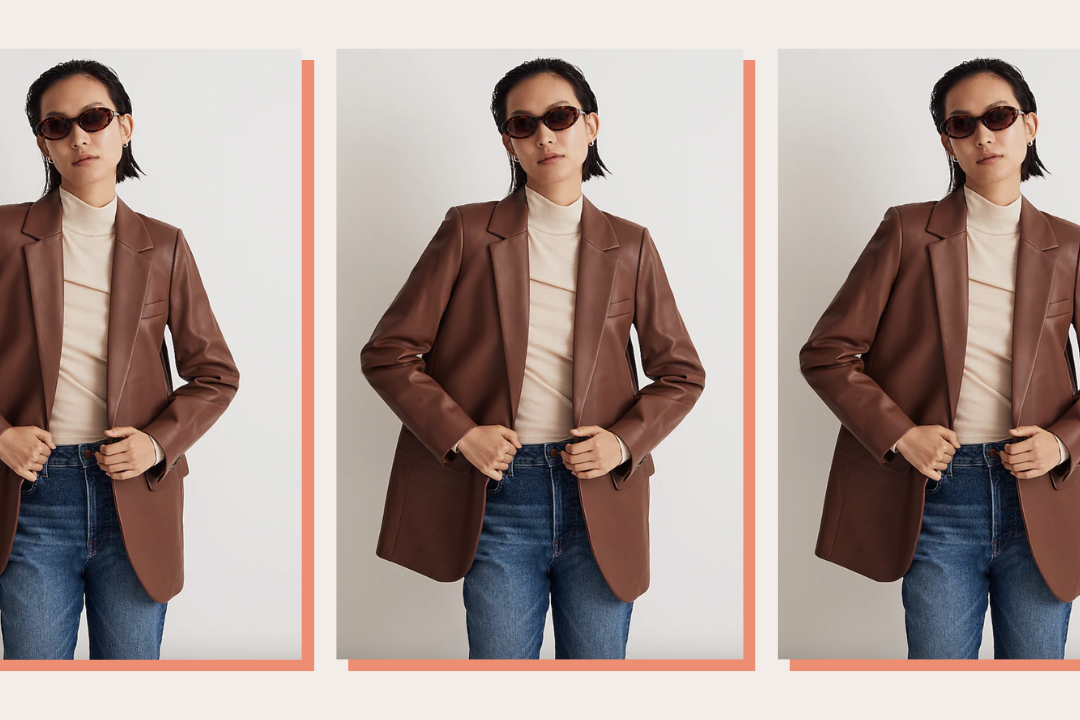 time for your fall wardrobe update!
Finding the best sunscreen can prove to be a challenge (we've all been there), so we've made it easy by rounding up the best ones depending on your needs and skin type. So go ahead, spend your day in the sun without any worry except if you're making frozen or regular margs later (hello, the answer is frozen).
The right way to wear it
First, a few application reminders. "It's important to apply sunscreen all over before getting dressed," said Dr. Vivian Bucay, a dermatologist in San Antonio. "Most people don't use enough or miss areas during application. I tell my patients to apply sunscreen in a circular motion to ensure good coverage."
We're also more likely to wear sunscreen if it feels good. So make adjustments when necessary, choosing a formula that makes sense for the climate or time of year. During the hot and humid months, an oil-free sunscreen may work best. Likewise, switch to a hydrating option during the winter when skin gets dry.
And because multitasking skincare is the best skincare, choose an SPF with anti-aging ingredients or antioxidants. "Sunscreens are not perfect. Since we're often not applying enough to get the protection mentioned on the label, antioxidants can enhance their protective benefits," Bucay said. Some newer formulas also contain DNA repair enzymes, which are believed to help reverse sun damage.
If you have sensitive skin…
"Physical or mineral sunscreens are excellent for people with sensitive skin because the minerals are inert and will not trigger contact sensitivity," Bucay said. Unlike chemical formulas, which absorb solar radiation, physical sunscreens sit on top of the skin to deflect UV rays.
The main players in the mineral sunscreen family are titanium dioxide and zinc oxide; the latter offers broader protection. "If there is only one mineral listed on the label, I tend to favor zinc oxide," Bucay said.
It's also worth noting that certain sunscreen chemicals, like oxybenzone and octinoxate, have been linked to allergic reactions and irritation and may be disruptive to the body's endocrine system, according to the EWG. Oxybenzone is also thought to have a harmful impact on vital coral reef ecosystems by causing bleaching, which can ultimately kill coral and harm marine life.
EltaMD
EltaMD has quickly become a favorite brand for sunscreen amongst our editors. For those with acne-prone or sensitive skin, this is a lifesaver. It contains vitamin E, niacinamide, lactic acid, zinc oxide, antioxidants, and hyaluronic acid—all skin-loving ingredients basically made for people who want to improve their skin while keeping it protected from the sun. It's also super lightweight and dries down to a natural, slightly radiant finish.
Maelove
This sheer, 100-percent mineral sunscreen contains vitamin C and E and forgoes oxybenzone, avobenzone, fragrance, and dyes.
Source: @suzyshattuck
If you're spending a lot of time outdoors…
Waterproof, sweat-proof, and rub-proof are terms of the past. The FDA permits "water-resistant" claims for 40 or 80-minute intervals, meaning you'll need to reapply—often if you're outside all day.
Sunscreens that work well on wet or sweaty skin will help to make reapplication easier. Stick formulas too are less likely to run and sting the eyes.
—
If you're oily or prone to breakouts…
Again, go the mineral route. Zinc oxide is known to be soothing on sensitive skin, so it won't aggravate active breakouts. Other features to look for: oil-free, non-comedogenic, and matte.
A sunscreen powder will help absorb excess oil when you reapply throughout the day. Bucay likes Colorescience Sunforgettable Total Protection Brush-On Shield SPF 50, which is non-comedogenic and also has antimicrobial bristles, a bonus for acne-prone skin.
Nivea
This sunscreen has been everywhere lately, specifically for dark skin tones because it comes out completely clear. This comes out of Japan where their sunscreen ratings are a little different than the U.S., but the PA+++ rating is one of the highest of sun protection. This is good for all skin types, but it would be especially lovely for oily or combination skin.
Neutrogena
Theres a reason dermatologists recommend Neutrogena's sunscreens: they're fantastic, easy to use, and to put it simply, they actually work. This one is made specifically for breakout-prone skin, so it's oil-free, lightweight, and dries to a matte, untraceable finish.
Colorscience
Dermatologists, estheticians, and beauty experts swear by this brush-on mineral sunscreen. We all know the struggle of re-applying sunscreen over makeup, and this is basically its solution. Use it alone, or on top of makeup throughout the day.
Source: @lola_akw
If your skin is dry…
Opt for a sunscreen that contains hyaluronic acid, which attracts water to the skin. Ingredients like shea butter or argan oil are also beneficial to replenish and nourish the skin.
EltaMD
Another editor favorite, this sunscreen has similar ingredients as the UV Clear—zinc oxide, vitamin E, hyaluronic acid, and AHAs—along with dimethicone, an ingredient often found in makeup primers that smooths skin texture. This one is great for basically all skin types. If you have oily skin, this can be your daily moisturizer, and dry skin people will love the extra moisturizing properties this has.
Unsun Sunscreen
This chemical-free sunscreen is tinted, making it perfect for darker skin tones. It contains shea butter, plankton extract, vitamin E, and green tea leaf extract, so expect your skin to glow when you're wearing this.
Volition
This moisture-rich fluid contains sodium hyaluronate and prismatic powders to give skin a gorgeous, radiant finish.
If you're wearing it under makeup…
There's a time and a place for chemical sunscreens, and this is it. "These formulas are typically more cosmetically elegant and disappear into the skin, while physical sunscreens can leave a whitish residue, especially on darker skin," Bucay tells us.
She also likes Supergoop! Defense Refresh Setting Mist Broad Spectrum SPF 50 to set makeup and control shine breakthrough throughout the day.
Supergoop!
This transparent, oil-free gel leaves skin with a soft matte finish and acts as a primer to help makeup stay put.
Supergoop!
This 2020 release is basically the glowy sister to Supergoop!'s Unseen Sunscreen. For a glowy look that is protected and works well under makeup, this will be your new sunscreen MVP.
What's your favorite sunscreen? Tell us in the comments!