Ahh, the City of Lights, considered by many to be the pinnacle of romance, beauty, and luxury; known for its rich history, elite fashion scene, and of course, decadent desserts. When I moved here the summer after my college graduation, needless to say, I arrived bright-eyed and eager to soak up everything this beautiful city had to offer; mesmerized by the thought of indulging in macaroons, sporting a red lip, and enjoying evening strolls by the Louvre. Moving here has been the French dream I have always imagined, with the city seeming to offer me something new every day. Naturally, it took time for me to get acclimated to the French way of life. Having lived here for over a year now, I have learned some things about the city, the people, and the lifestyle that have transformed me from an American girl in Paris to a 20-something Parisienne local. To really experience Paris as the dynamic and marvelous destination it is, I have outlined my do's and don'ts for your next trip, so you can ditch the travel books and bérets and authentically immerse yourself in La Ville Lumière.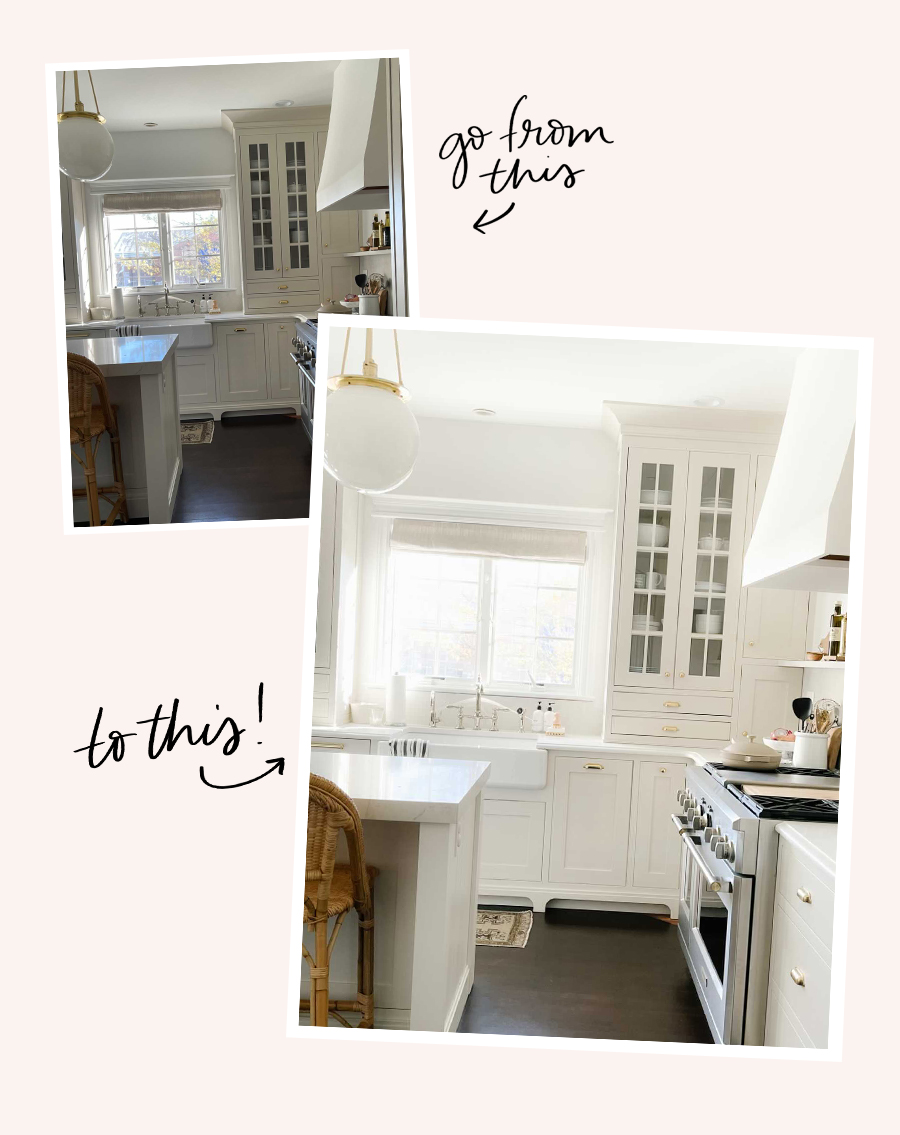 NEW! The Everygirl Presets for One-Click Editing
We just launched mobile Lightroom presets, available for download right now! A beautiful photo is literally just a tap away. And with nine different styles from moody to ultra bright, you'll have endless editing options.
GRAB THE PRESETS >
Try and speak French
We have all heard of what to expect if you're a tourist visiting Paris — perhaps not always getting the warmest welcome. Simply put, the French will be much more receptive to you, whether it be at a restaurant or asking for directions, if you try to speak French. Obviously, there is no way you can learn the entirety of the complex and beautiful language before your trip, but a simple 'merci' will go a long way. Although many people in the city speak some level of English, taking the time to try and communicate in the native language will fare you well with locals. The level of your French is irrelevant — they just want to see that you are trying!  Tip: Here are some simple words and phrases that you may find useful when exploring the City of Love: s'il vous plaît (please), pardon (sorry/excuse me), puis-je voir une carte (can I see a menu), est-ce que vous parlez anglais? (do you speak English?), bonne journée (have a good day), bonsoir ('hello,' but only used in the evening), merci beaucoup (thanks a lot).   
Don't overspend on breakfast
One can hardly think of Paris without envisioning the many cafés that line the streets, filled with people enjoying fluffy croissants and espresso. Well, I hate to break it to you, but most of those people are tourists. While you definitely do not want to pass up on the novelty of a café experience while you are in Paris, breakfast may not be your best option, as they tend to seriously overcharge for simple French breakfast pastries. Instead of paying a premium for breakfast, find a local boulangerie (bakery) and treat yourself to a pain au chocolat and a freshly-squeezed orange juice. It will cost you no more than four euros and is actually a much more accurate representation of how French people start their day.  Tip: You will know it is a good bakery if the line is long and it seems busy with people grabbing their morning bread or pastry (don't worry, the lines move fast!).  
Picnic in the parks (and there are many!)
As much as you came to see the Eiffel Tower and L'arc du Triomphe, roaming the city streets and strolling through the gardens should be just as much of a priority during your trip. As you likely know, Europeans are keen on taking their time, which is why there is no better way to immerse yourself in Parisian culture than going to a park or a garden to soak up some sunshine and enjoy a picnic. Paris is laden with little (and massive) parks and gardens. Simply pack a baguette, some cheese, and macaroons and find yourself a little slice of heaven in the city. The famous Tullierries or Jardin Luxembourg are beautiful choices to picnic with a view, but do not hesitate to explore whatever park you come across. Or, try Champs de Mars (the park that surrounds the Eiffel Tower) for lunch with a view that is out of a movie scene. Bear in mind, it is not uncommon for French people to have a two-hour lunch break, oftentimes finding themselves enjoying lunch leisurely in the park while reading a book or meeting friends. Take your time and relish in the cosmopolitan atmosphere — you'll blend right in.  
Happy Hour on the Seine
Happy hour, or apéro, as it is known in Paris, is the thing to do if you are in the city. After-work drinks with friends and colleagues are a huge part of the social scene, and one of the best ways to meet other people visiting or living in the city. Getting a cocktail at one of the more well-known cafés or hotel bars can not only be expensive, but it is also certainly not where young French locals are going for a drink on their way home. Opting to pick up a bottle of wine (for, like, three euros) and sitting along the Seine River is a much more localized way to do happy hour. Being on the water, especially for sunset, is an affordable way to enjoy a glass or two of rosé and have that breathtaking view of Paris that you traveled for.  Tip: If you are looking for a more sophisticated happy hour vibe, try these rooftop bars that still have incredible views and are favorited by Paris natives: Bar à Bulles (which is literally on top of the Moulin Rouge); Le Perchoir (with an unbelievable panorama of right bank); Le Montana (a super intimate location on top of a boutique hotel).   
Take the Metro
Taking public transit can be intimidating in any city, but Paris makes it so easy you would be at a loss not to. For under two euros you can go anywhere in the city — two. euros. You can even buy packets of tickets at a discounted rate if you will be in the city for a few days and want to rely on it. Not to mention, you will be saving yourself from expensive Ubers and taxis. The metro system is really simple to navigate in Paris, and oh-so-convenient because of that fact. Do not shy away from riding the metro to get to where you want to go, because that is definitely how everybody who lives in the city is getting around.    
Shop Small
You may have heard that the Champs-Élysées is like the Fifth Ave of Paris; in reality, it is more like Times Square. Understandably, if you are coming to Paris, you will want to do some shopping, and while the Champs-Élysées may be your first place in mind, there are far better places that are not so mainstream. One of the allures of Paris is its fashion scene — the designers, the shops, and the street style — and you can definitely take a piece of that with you. The Marais is one of the oldest and most quaint neighborhoods in Paris, and it also happens to have some of the best shopping. The Marais is filled with small jewelry shops and little concept boutiques where you can surely find something that captures that effortlessly chic French style for which you are looking. Vintage shops are another gem of Paris. In a city where clothing and style are so important, you can imagine that vintage shops are filled with big designer name brands at a bargain. Truthfully, you can shop for a Louis Vuitton almost anywhere in the world, so take your time and peruse the smaller Parisian shops where you can find something that is both quintessentially French and one-of-a-kind.  Tip: If you're looking to drop some serious cash on a new wardrobe, book an appointment at Salon Septième. It's an exclusive atelier where you will pay a premium for a hyper-personalized and private shopping experience where looks are curated for you based on your style and your current wardrobe. You will get the royal treatment along with the most exquisite garments.     
Don't be stuck on French food
When I first arrived, I expected to be blown away by the renowned French cuisine I had heard so much about, but I soon realized the refined French palette was not for me. Just because you are in Paris does not mean you should force yourself to order escargots and beef tartare out of obligation for experiencing 'French cuisine.' Paris is a city that is filled with many amazing restaurants and offers so many diversely delicious cuisines; venture out of your comfort zone and try other types of restaurants that serve up mouth-watering food with a fun, lively ambiance. Some restaurants where you cannot go wrong: MissKo for a hip sushi vibe, Le Malabar for the best flourless chocolate cake you've ever had, Marzos if you're craving Euro-style pizza, and La Mangerie for tapas with a French flair — plus, they welcome you with a fruity shot!    Tip: Most Parisians are eating dinner at 9pm, with many restaurants serving dinner around 7pm at the earliest. If you're starving around 6pm, try ordering a cheese board and a glass of wine to take the edge off, and then opt for a later dinner where you can take your time and see the city come alive after dark. If you are looking for a picture-perfect French restaurant, I suggest Chez Françis when the sun goes down; the food is divine and you get the most incredible view of the glistening Eiffel Tower.   
These tips will ensure that on your next French getaway you will not be wasting your time trying to figure out how to see Paris as the Parisians do. Instead, you will delve right into genuinely enjoying the city. Paris is an incredible destination with so much to see and do, and hopefully this will help you make the most out of your stay. As the saying goes… Paris is always a good idea.   
YOU'LL ALSO LOVE