As the weather heats up and Parisian boulevards come alive, so do the wardrobe choices of its stylish inhabitants. More skin is on display with colorful prints bursting onto the scene and neutral ensembles remaining steadfast in their spot as style staples. But amid the scorching heat, there's one question that keeps foreigners bewildered: How do French girls look so put-together without a bead of sweat in sight?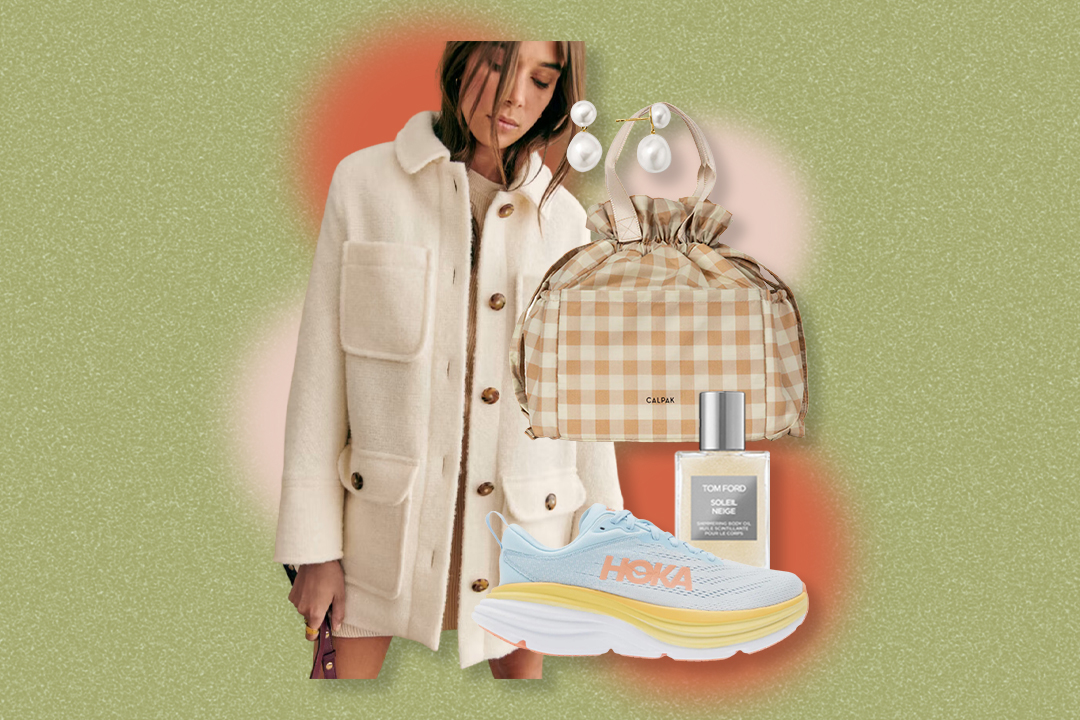 For tourists, conquering the heat in style can feel like an impossible feat. After all, heat waves, apartments without A/C, and endless walking don't necessarily equal effortless chic (blotting sheet, anyone?). I can still remember my first canicule, or heat wave, in Paris. I was in a crowded metro and felt like the only person sweating. The French around me appeared cool as cucumbers, and how they did it was a mystery to me.
Luckily for you, and after three years of living in France, I've finally cracked the code to keeping cool and looking stylish as temperatures soar. These tips are easy to follow and will have you embracing your inner French girl all season long.
Opt for natural fabrics
One of the secrets to achieving the quintessential French girl look in spring and summer is choosing the right fabrics. French women prefer natural fabrics like cotton, silk, and linen for their warm weather wardrobes. These fabrics are lightweight, breathable, and help to keep you feeling cool and comfortable on even the hottest days.
In addition to their cooling properties, natural fabrics also have a classic and timeless look that is synonymous with French style. They drape beautifully and add a touch of effortless elegance to any outfit. They're also the core of the French girl's capsule wardrobe. By investing in high-quality materials that will stand the test of time, you'll have spring and summer covered for years to come.
Go for loose fits
Enjoy a cooling breeze with loose fitting clothing that allows for air flow. Think wide-leg linen trousers, flowing maxi dresses, and oversized button-ups. Not only will these cuts keep the clothing from sticking to your skin, but they will also give you the freedom to move comfortably throughout the day.
Loose fitting clothing is perfect for a day of sightseeing, a picnic in the park, or an evening spent discovering the best of French cuisine. Just be sure to choose pieces that still flatter your figure and highlight your best features, rather than drowning you in fabric.
Choose comfortable (but cute) shoes
Nobody does the sneaker and dress/skirt combo than the French girl. She has a few favorite sneakers that checks all the boxes for comfort, versatility, and a dose of style. Opt for a sneaker with a lifestyle look over your standard running shoes (imagine the Golden Goose look, but without the price tag). Sandals, espadrilles, and flats are also all French girl-approved options, just keep your day's activities in mind.
Embrace color
While winter may have had her playful side in hibernation, spring and summer are the perfect seasons for French women to experiment with vibrant hues and playful prints. Whether it's a jewel-tone top or bohemian-inspired dress, color takes the spotlight for a welcomed change from all black wardrobe stereotypes.
To nail the colorful look à la française, shop these French fashion brands that Parisians adore.
Or play it safe with neutrals
If bright colors and floral prints aren't your thing, don't fret. Dressing like a French girl in warm weather is as easy as sticking to a neutral color palette. In fact, many French women prefer the simplicity and elegance of neutral shades like white, beige, brown, and black.
One of the benefits of wearing neutrals is their versatility. They can be dressed up or down, mixed and matched, and worn season after season. Plus, they provide a classic and timeless look that never goes out of style. And let's be real—an LBD really is good all year long.
Keep length in mind
A word of advice: Leave the super short skirts and dresses at home. If you're running around your city on a hot day, the last thing you want is the back of your bare thighs sticking to a subway seat, or a ventilation grate putting you at risk for a Marilyn Monroe moment.
Instead, wear midi dresses and skirts that offer beautiful movement as you stroll the streets. They're feminine, versatile, and keep you worry-free of any unexpected surprises.
Don't forget accessories
Enjoy the view and finish off your warm weather outfit with a pair of chic sunglasses. You'll spot women wearing all types of frames, from designer to unknown brands. More important than the logo on the temple is how they complement your face and outfit.
Straw bags are also the it bag of the season. Whether it's a Birkin basket or a handmade Soamé bag (a French girl's favorite), you'll fit right in with the French women of every generation.