With so many job openings on the market right now, it is a great time to start your job hunt or just get a fresh perspective on what new opportunities might be out there. According to the U.S. Bureau of Labor Statistics, there are about 10 million job openings on the market. But when it comes to figuring out exactly how to find jobs, it can feel like trying to find a needle in a haystack. But searching for the perfect new job doesn't have to be a daunting task; there are all kinds of creative places for everyone on the hunt for a new job.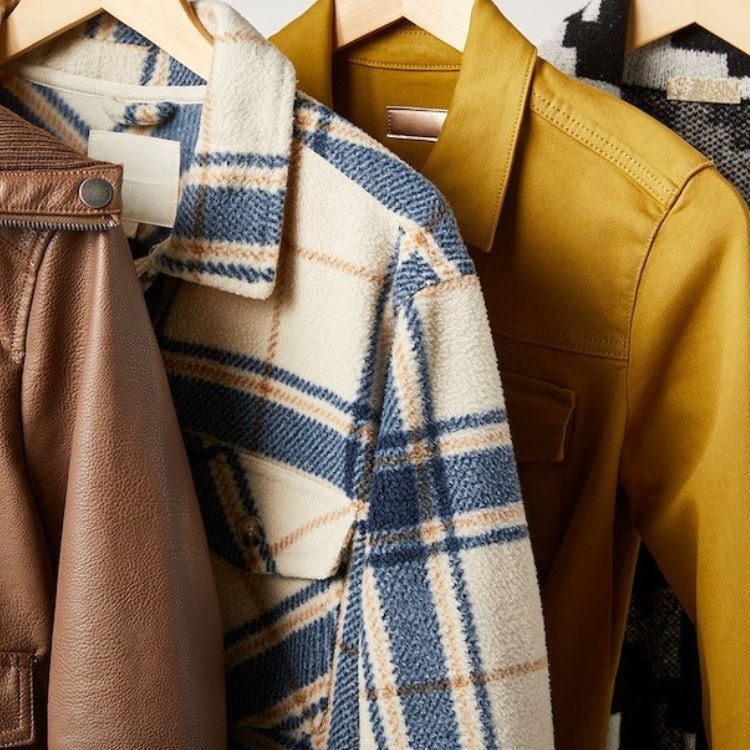 ...and it's wallet-friendly
For many professions, it may feel easiest to start with LinkedIn, in part because social media does some of our heavy lifting and tees up jobs from our network and their own jobs page. But that doesn't have to be the only place you start scouting. Whether you have a niche expertise, are just getting started in your career, or are ready to level up to a bigger role, there's a platform and place for you to start exploring.
Particularly useful for tech experts and design aficionados, Upwork can be a great place to build your portfolio and snag interesting freelance opportunities. On this site, your profile and your portfolio presentation are key. You'll want to spend some time building out work samples or a compelling bio and resume that give you the edge to create a polished proposal. Finding your niche here is also important. Focus on a few key skills or specific audience to up your chance of getting the right work matches.
Ladders is known for its high-paying roles—jobs listed here offer salaries of at least $100,000. Jobs posted are from high-paying firms that also have to pay to list their jobs on the site. That generally means that you're getting a better set of quality opportunities. Ladders also boasts a rich set of content, with a lot of tips to help you advance your job search and put your best self forward.
A really rich search interface with a number of useful filters make Indeed a great jumping-off point to start your job search. A wide variety of industries, job titles, ranks, and roles post on Indeed, giving you the opportunity to quickly scope and rescope your initial interests. Search by salary, industry, or even experience level to get a sense of what may be interesting to you.
Glassdoor is a great tool to make you a well-informed job seeker. It's known for its company reviews, interview reviews, and salary information posted for certain roles, and you can use all of this information to get a very clear picture of your job possibilities at a company. Creating a profile on the site is a great place to start—it streamlines the application process, and after that, you can apply for roles with just a few clicks.
Scouted couples talent and technology through an AI algorithm and platform that helps early to mid-career candidates match with the right job. Their methods de-emphasize traditional methods like where you went to school or your GPA and consider a number of different aspects of your personal interests and professional profile to find you the right fit. Scouted is best for non-technical business roles.
One of the original job hunting platforms, Monster has come a long way in building out its career resources as well as its tools and opportunities. Most notably, its slick app is easy to navigate, meaning you're more likely to frequently hop on and search around for new roles that are a fit for you. Years of being in the market with job hunters means that Monster has a wealth of insight on how people land new roles. Check out their sections of popular job titles, locations, and searches to get inspired for your own search.
FlexJobs manages to centralize what almost all of us are looking for this year–more location flexibility and interesting remote or freelance opportunities. FlexJobs does have a paid option that is worth considering if you're really focused on the hunt. And since remote is their speciality, their content section is especially useful even if you're just looking for ways to make your existing job a little more WFH-friendly.
8. Alumni Associations
Whether you've just escaped campus life or it's farther in the rearview mirror, our alma maters have a lot to offer on the job front that is often overlooked. You can play either the short or long game here on the job front. First, check if your school keeps a career portal or hosts any hiring events for alumni. Second, be sure you're signed up for any local mixers—even if you've since relocated—and stay on top of online communities or networking events to connect with future employers.
9. A Search Firm
Working with recruiters may seem like something that's just available to the most senior among us. But the help of new technologies and a hot job market has increasingly opened up this avenue for talent of all types to consider leveraging a recruiting resource. Recruiters or search firms work best, however, when you are at least at a mid-career level, have a good number of years under your belt, or have a highly specialized technical talent. Be prepared to go through some research and meet and greets to find the right fit. Most recruiters are paid by the company that hires you, so it just costs you your time and effort to explore this path.
10. Your Network
You know a lot more people who can help in your job hunt than you may think. The most useful networks are those that span a lot of industries, demographics, and interests because that diverse set of expertise and capabilities gives you the widest range for exploring new possibilities. And remember, your network doesn't live on a specific platform—it is the collection of your connections, past managers, people in your community, church, and friend group that may be positioned to help you think about a new role. It's also best practice to deeply build your network long before you want to hit people up for help regarding a new job, so it's also worth considering what you can give to your contacts (even a new introduction!) as you make the rounds.