Searching for a new job can feel like finding a needle in a haystack: overwhelming, daunting, and downright impossible. If you're nodding your head in agreement, I've been there, and I feel you. Finding a new job is a full-time job in itself that requires plenty of time, effort, and resources. This is why it's so essential to organize your job search. Your girl loves a good spreadsheet, and if there's ever a time for one to help you stay organized, job searching is it.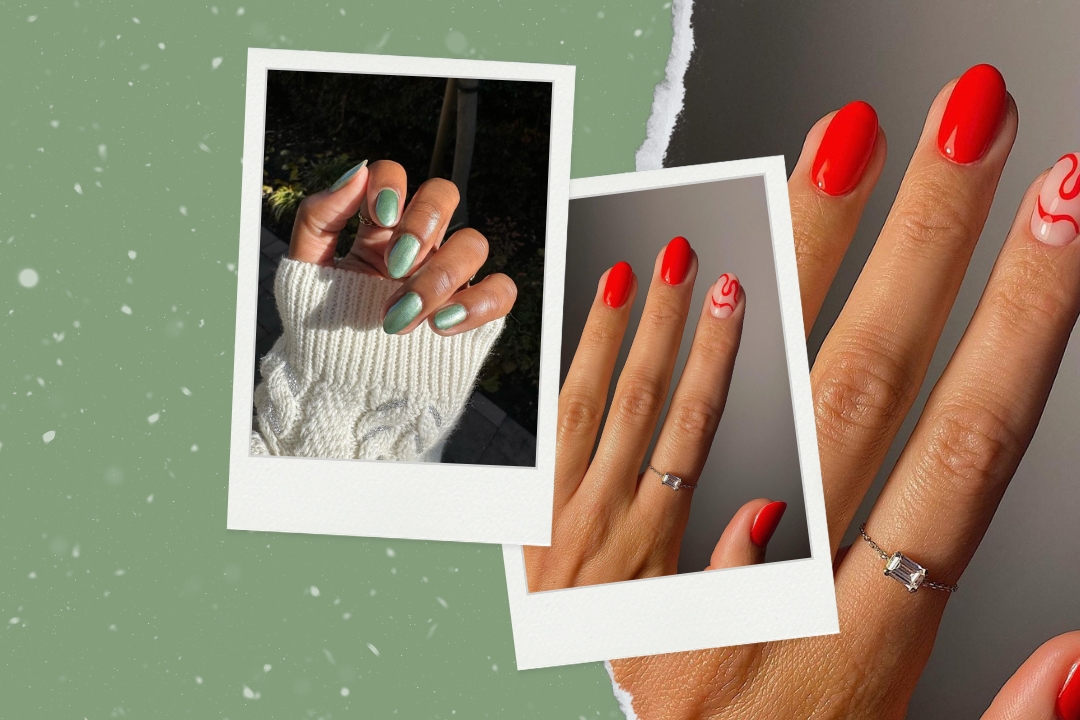 every one of them is a certified sleigh
Staying abreast of job search hacks can help you throughout your job search, but organization will help you elevate it even further. Organizing your job search lets you put your priorities at the top of your list, keep track of every opportunity, make the application process go smoothly, keep you from missing deadlines, and ensure you keep your interview schedules straight. It's the way to go if you want to maximize your chances of successfully landing a job. That's why I'm sharing six practical ways you can organize your job search to ensure it's as efficient and effective as possible.
How To Organize a Job Search
Establish Your Goal
Before you even begin, you need to establish your end goal. To effectively job search, you have to know what you're looking for. Create a list and keep it visible during your search. The list should include what roles you're interested in, what companies you want to work for, what responsibilities you want to add to your resume, what your preferred work environment looks like, what your salary expectations are, and what benefits are non-negotiable to you. Get really specific. The more defined and clear you can be before you start job searching, the smoother the process. But remember, while it's great to have a dream job in mind, be flexible if opportunities arise that are a dream goal-adjacent. It's unlikely that a role will check all your boxes.
Marissa Morrison, VP of People at ZipRecruiter, shares her expertise on the importance of reflecting on your motivations, desires, and non-negotiables. "Take the time to reflect on what you truly want from your next role. Focus on the job characteristics that would bring you happiness and fulfillment rather than getting too fixated on titles and specific companies," she says. "Consider the types of tasks and work you enjoy doing and those you would prefer to avoid. Determine your non-negotiables–the things you aren't willing to budge on as you evaluate opportunities–which could be anything from flexibility to mentorship to upward mobility. And think through what an ideal work scenario looks like, such as whether you prefer remote, hybrid, or in-person work arrangements."
Create a Timeline
Once you know what you're looking for, establish your timing. Determine an ideal timeline of when you'd like to be in a new role. Are you planning to aggressively search to land a job asap, or are you leisurely looking until you find the right role? Get clear on where on the spectrum you fall, and then work backward. For example, if you want to be in a new job in the next three months, then you'll need to take a very active role in applying for positions now. If you factor in the time it takes to interview and give your two weeks' notice, that three-month timeline starts to look a lot more like a month and a half.
Build a schedule to help you work toward your goal and hold yourself accountable. That could look like committing to applying to two roles a day or reaching out to five people in your network a week. Your action plan will be tailored to you and your goals, but the crucial thing is to hold yourself accountable. Now that you know what you're looking for and have a timeline, create a spreadsheet or a journal to begin keeping all your job search items in one place.
Pick Your Method
You know your objective, have a timeline, and now you need to pick your method. Research and identify the best job sites to start your job search based on your desired position and industry. Once you find a job posting you're interested in, determine if you're going to apply online via job search websites. Or, do you have a mutual connection who could help you with a referral? Consider if you plan to connect with your current network or attend relevant networking events. Do you plan to set up informational interviews with people currently working in your desired role or at your desired company? There are many avenues you can take to secure an interview, and there's no right answer. It's likely a combination of methods will open doors for you to new opportunities. Decide what methods you prefer and hold yourself responsible by baking them into your timeline.
Organize Your Materials
Organization is the name of the game. To have the most efficient job search, you need to have all your job search material organized and ready to go. This includes your resume and cover letter and your up-to-date portfolio or links to work samples. It can also include pre-written templated responses to emails, like an email detailing your availability, post-interview thank you notes, and follow-up emails. Find a location that works for you to house these critical items, like a folder on your desktop or Google Drive.
Morrison recommends having your materials ready so you can move quickly. "Once you understand what types of jobs you want to go after, the next step is to ensure you have application materials ready to go," she explains. "Spend time creating a customizable resume, cover letter, and short bio that you can tailor to different opportunities–this way, you can quickly update the materials based on the specific requirements of the positions you're applying for."
Aside from managing your job search materials, organization also allows you to swiftly customize your materials as needed for specific roles. "When drafting your resume, it's important to remember that over 75% of resumes submitted online are read by AI before a human ever sees them since most employers use applicant tracking systems that use technology to parse resumes to find what they consider to be the most qualified candidates," Morrison shares. "For that reason, it's important to use a basic resume template, plain language, basic job titles, and numbers to quantify your impact. You can also upload your resume to a site like ZipRecruiter to test what an AI system will be able to extract from it."
Set Up Job Alerts
It's easy for job openings to fall through the cracks when you're job searching. Not because your job search isn't urgent but because you're likely job hunting while maintaining a full-time job or other vital responsibilities. A simple way to stay on top of every job application you don't want to miss is to set up job alerts. You can get alerts right to your inbox, so it's one less thing to worry about when you're stressing over what to do when looking for a job. Head to LinkedIn, Indeed, a company's website, or whatever website job seekers in your industry use, and set it and (almost) forget it.
Track Your Progress
Arguably the most crucial part of the process is tracking your job search. It's critical to establish a method of tracking every position you apply for so you can reference it throughout your job search. This job search organizer should include the relevant information for every job you apply for, like role, company, responsibilities, hiring manager, contact information of the hiring team, and date you applied. It should also include any relevant dates of follow-up responses received and interviews scheduled, recruiter contact information, follow-up emails sent, and so on. The more detail you keep track of, the better.
Pick whatever medium works best for you. Use a notebook if you prefer to handwrite your progress, or use a spreadsheet if you like digital. There's no wrong way as long as you do it. "No matter how you approach a job search, stay true to yourself in the process. Create a strategy for yourself, stick to it, and don't ignore red (or green) flags from employers along the way," Morrison advises. "The secret to success is to stay consistent, persistent, and positive."