I'm just gonna say it… I'm broke. I'm living that post-grad just trying to get it together lifestyle and I can't be bothered to buy things for full price when I can get them at a major discount. I'm sure that one day I will invest in nice pieces of clothing, but for now, with trends coming and going faster than I can even begin to do the hours of research it would take for me to decide to splurge on something, I'll stick to my sale-loving roots.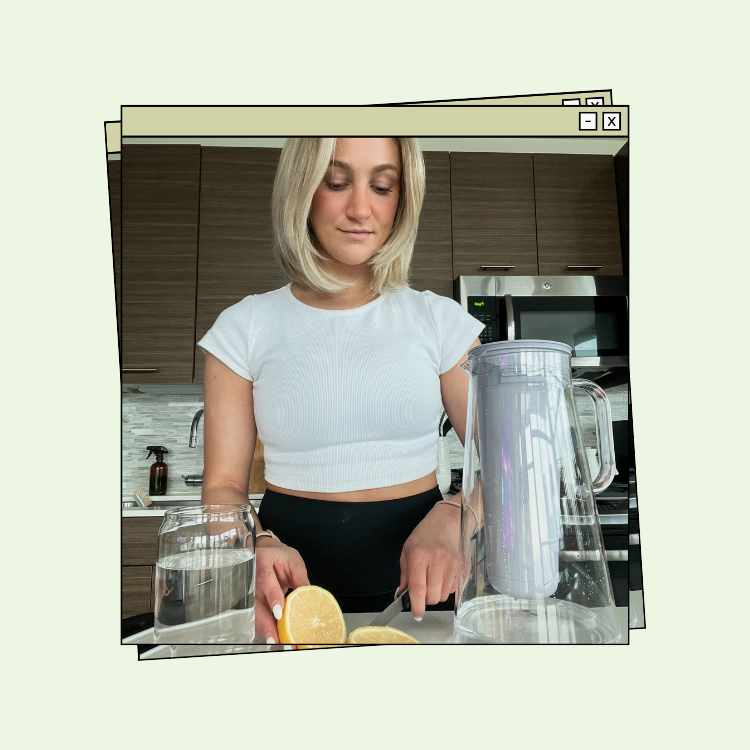 get it right in 2023 and beyond
The fact that I love shopping — and more specifically, hunting down a good bargain — has basically become a personality trait of mine. It's just who I am, and I can't help it (I even have a whole Instagram account dedicated to it). The satisfaction of being complimented on something and being able to say what a great deal it was is one of my favorite pastimes. Maybe that's just the Midwesterner in me.
It probably goes without saying that I am a Maxxinista, a Nordstrom Rack/Last Chance fanatic, HomeGoods-obsessed, and a Marshalls regular. People in my life will often ask me how I'm able to find cute items at discount stores like these, and I definitely have the years of shopping experience (i.e. I admit it, I probably need to work on my spending habits) to possess my fair share of tips and tricks. Here's what you need to know to find great pieces, sometimes for an even lower price, at discount stores:
Check out the clearance within the clearance
There is no shame in shopping the clearance rack within a clearance store. I often check out the sale sections first to see if I can score an even better deal before looking through all of the full-price items. This is especially true at Nordstrom Rack, where things can still be pretty pricey and they have a much larger sale section than some of the other stores. They also often do "Clear the Rack" sales, during which they offer additional discounts on their already marked-down prices. Another favorite section of mine is the clearance shoe section at Marshalls.
Pro tip: If you live in the Chicago area, head out to Yorktown mall and go to Nordstrom's Last Chance. It's described by the Nordstrom site as, "Our final-clearance store for returned and overstocked merchandise from our Nordstrom stores, Nordstrom Rack and Nordstrom.com." It truly is THE discount store of all discount stores, and the markdowns are epic.
Really take the time to look through everything
Patience is key in shopping at these types of stores. They are big, sometimes disorganized, and there is a ton of inventory. Make sure before you venture out to your local T.J. Maxx that you have lots of time to browse the aisles and take it all in. You never know what you may find tucked between what seems like one million sweaters jammed on to a single rack or on the back of that shelf behind all the fall candles.
Don't just stick to clothing
I've found some of my favorite home decor pieces at discount stores. We all know that HomeGoods is amazing (and my personal heaven), but certain Marshalls and T.J. Maxx stores have great home decor sections as well, even when they're not attached to a HomeGoods. They also have amazing home organization items — more wicker baskets, drawer dividers, jewelry stands, and acrylic makeup organizers than you could ever need. My other favorite non-clothing department is beauty/skincare. You can get some amazing deals on high-end makeup brands, salon haircare and tools, and skincare products.
Shop at the end of the season
I went to Marshalls at the end of this summer and let me tell you, it was wild. I got so many cute tops for under $5, and a few that were ONE DOLLAR. There was an extra sale section at the back of the store that had much more stuff than usual. I highly recommend stopping in at the end of each season to see what wonderful steals you can find. These stores have so much inventory coming in and out and need to make room for the next season's clothes, so they practically give it away!
Designer bags, brand names, and shoes…
Three of my favorite things, especially when it comes to discount stores. Nordstrom Rack carries designer and high-end brands at a much lower price. Their designer bag section is awesome, with brands like Marc Jacobs, Rebecca Minkoff, Tory Burch, and so many more. If you love a specific brand that Nordstrom carries, check Nordstrom Rack or their website to see if you can get a deal. Personally, I love to shop for brands like Free People, Topshop, Zella, Ray-Ban, and Madewell at Rack. And lastly, shoes! I swear, 80 percent of my shoes came from Nordstrom Rack or Last Chance. They carry all the nice brands that I love at much lower prices.
Stop in more frequently
If all else fails, just keep checking back. New inventory comes in very frequently, so if you had one unlucky experience, it most definitely will not be like that every time. I've had my fair share of shopping trips where I come out empty-handed, but then come out with way too much stuff the next time. Don't give up, girl!
I hope that my shopping obsession has finally paid off, and you've learned something from this. If you've always been weary of or unlucky in these stores, now you have all the tips you need to try again and get yourself some deals. Happy shopping!