Technically there's no rule that says you can't be a celebrity without great skin (that we know of), but there's some unwritten rite of passage that makes every single celebrity have SUCH. GOOD. SKIN. And I don't just mean clear skin, I mean skin that just glows from within, skin that does not age (looking at you, Halle Berry!). No, there's no question that celebrities have a flawless complexion, whether they're on the red carpet or off.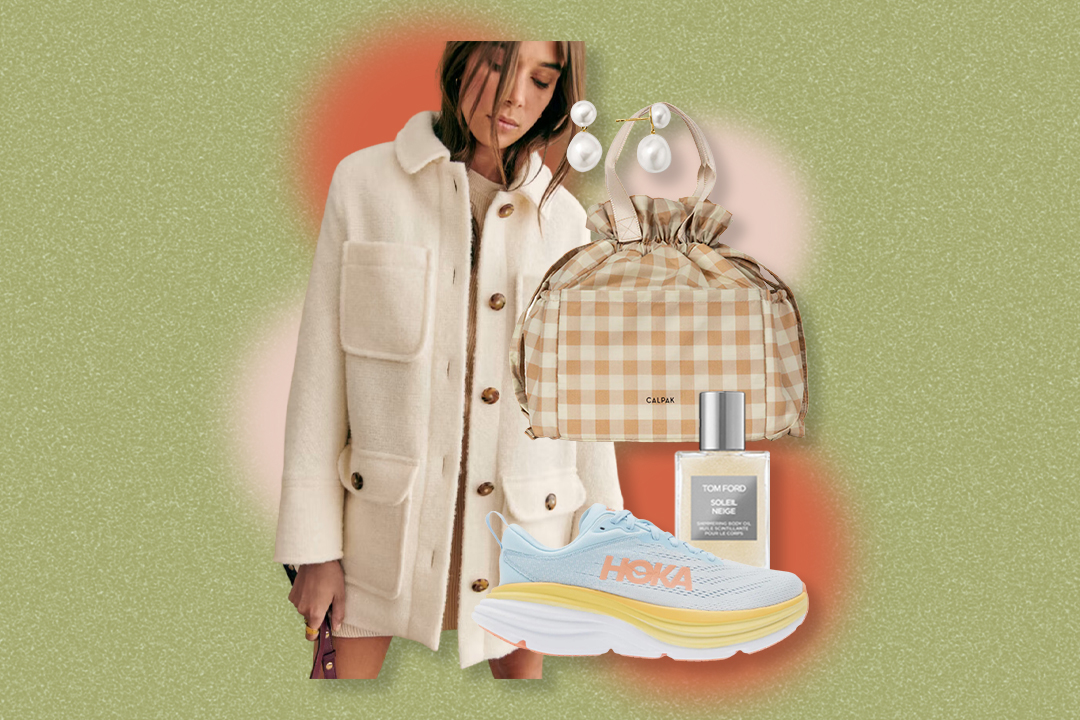 While the "secret" to their skin success story is typically found in a long list of products and treatments that typically cost more than our rent, there are ways around the steep price tag for celebrity-level skin. Your favorite magazine cover stars and leading ladies alike swear by some tips and tricks that are not only cheap, but some are even free. Read on to find out to get a skincare routine like a celebrity, without the VIP price tag:
Stock up on the Drugstore Buys Celebs Swear By
Don't get us wrong, celebrities have their favorite fancy brands and top-dollar products that definitely add up to a celebrity price point. But there are also some cult-favorite products from cheaper brands that celebrities swear by. Zendaya and Michelle Williams use Aquaphor for everything from a DIY highlighter to soothing dry skin, and even Kim Kardashian vouches for Neutrogena Makeup Wipes. Other affordable brands like Cetaphil, Bioderma, and Sun Bum are consistent in celebrity's skincare routines. That's because these products are that good, why would you pay for more (even if you could)? Take note and stock up.
Source: @badgalriri
Keep Your Creams in the Fridge
The refrigerator keeps your food fresh, but make it multitask and use it to keep your beauty products fresh, too. Cooler temperatures keep products working better for longer (especially if they're cream or water-based). Plus, the coolness of the temperature works to calm inflammation and redness, as well as decrease puffiness. Try storing your eye creams, moisturizers, and night creams in the fridge (as long as you can get over the weirdness that they're right next to your almond milk or guacamole). It is such a simple (and free!) step, and yet feels that much more luxurious and, dare I say, rich.
Experiment with Dry Brushing
Want to really feel like Gwyneth Paltrow? Take up dry brushing, the wellness trend that's actually been around for centuries, but has recently became popular amongst Hollywood's elite. Lucky for you (and all those celebrities), it's not merely a fad — there's a lot of fact to back it up. It exfoliates skin, reduces cellulite, and promotes circulation, leaving you with glowing, healthy skin. But that's not all. Dry brushing can also improve digestion, relieve stress, encourage detox, and help kidney function. Now that's VIP.
Source: @kendalljenner
Perfect a Multi-Step Routine
Every good celebrity (or celebrity's aesthetician) knows that a quick face wash and moisturizer is a missed opportunity for a wide possibility of ingredients that your skin wants and needs. An ideal nighttime routine is: makeup remover, cleanse, toner, serum, night cream, oil. Throw in an eye cream and/or an overnight mask if you're ready for a real challenge. And remember to layer from thinnest consistency (toners, sprays) to thickest consistency (creams and oils) for optimal absorption. The morning routine is similar but leave out the oil (oil can attract sun!), and bring on the sunscreen — but you don't have to be a celebrity to know that one.
Source: @constancewu
Utilize Under Eye Patches
Sheet masks are old news! We already know their benefits and they've become a frequent part of our self-care routines and Snapchat selfies. The new K-beauty trend taking over your favorite celeb's makeup bags and Instagram feeds is under eye patches. These 10-15 minute treatments are specialized in every under eye issue from tightening to de-puffing, and can be the secret ingredient to save your tired eyes (it's 2019, we all have them). The good news for those of us who are not famous is that there are many affordable eye patches with excellent ingredients and amazing results.
Watch what you put into your body
Because when you want the BEST. SKIN. EVER, it's equally crucial to focus on what goes into your body as what goes on it. Perhaps the cheapest celebrity skincare tip is to drink more water! Gabrielle Union swears by it as her secret to good skin, and while we have a good guess it's all in the genes, she makes a good case (she drinks a gallon a day!). When it comes to food, maybe you don't have a personal chef on call, but simply limiting processed foods and sugar makes a huge difference on your skin.
Source: @gabunion
Look out for Top-Performing Ingredients
Remember those high-priced skincare products that are probably lining the fancy medicine cabinets of said celebs as we speak? Yes, they're amazing products from amazing brands, but they also contain amazing ingredients you can find in other, more affordable products. If there's a pricier product you want to try, check out the ingredient list to identify the key ingredient, whether it's alpha-hydroxy acids, hydroquinone, or retinol. I know it probably sounds like I'm speaking a foreign language, but researching the ingredient will tell you if it's right for your skin, and might help you find a product that is cheaper. You don't have to drop half your paycheck for a reliable product.
For examples of some already-known super-ingredient favorites of the stars, hyaluronic acid has been sworn by celebs, beauty bloggers, and aestheticians alike. Ceramides and vitamin C keep skin hydrated and glowy, while glycolic acid and AHAs exfoliate skin and keep it clear.
Source: @angelcandices
Indulge in DIY Facial Massages
Sure, your favorite celebs might frequent the best spas of in the world to clear out pores, slough off dead skin, tighten wrinkles, and brighten complexion — their facialist is probably on speed dial! But you really can do your own lymphatic drainage at home! Get yourself some tools like a Gua Sha, jade roller, or massage head for your Clarisonic for a variety of benefits including decreasing puffiness and improving circulation. If tools seem intimidating, not to worry! All you need is your fingers for a celeb-worthy glow. Meghan Markle would be so proud!
Source: @beyonce
Actually Talk to Your Dermatologist
Mole checks are one of the most important reasons you should frequent your dermatologist, but not the only reason. Don't just talk to them about concerns if you're breaking out or developed a weird rash. Talk to your doc about preventative measures too, like how to keep skin clear or how to get more glow. Ask what type of products are best for both your skin type and skin goals, and if they'd recommend any treatments for you specifically. Sometimes certain facials or treatments can be covered by insurance or at a discounted price when approved by the doctor. Even if your dermatologist only offers treatments full price, it would still be helpful to know if certain treatments are worth the splurge. After all, celebrities' dermatologists are usually the master behind the face — might as well utilize yours!