In case you missed it, '90s fashion trends are having a bit of a moment right now. Vogue explains that the fashion cycle is coming around again and, as a result, many top designers incorporated a '90s vibe in their Spring 2016 collections. The magazine predicts that consumers' nostalgia for this era will make '90s inspired clothing a hit for seasons to come.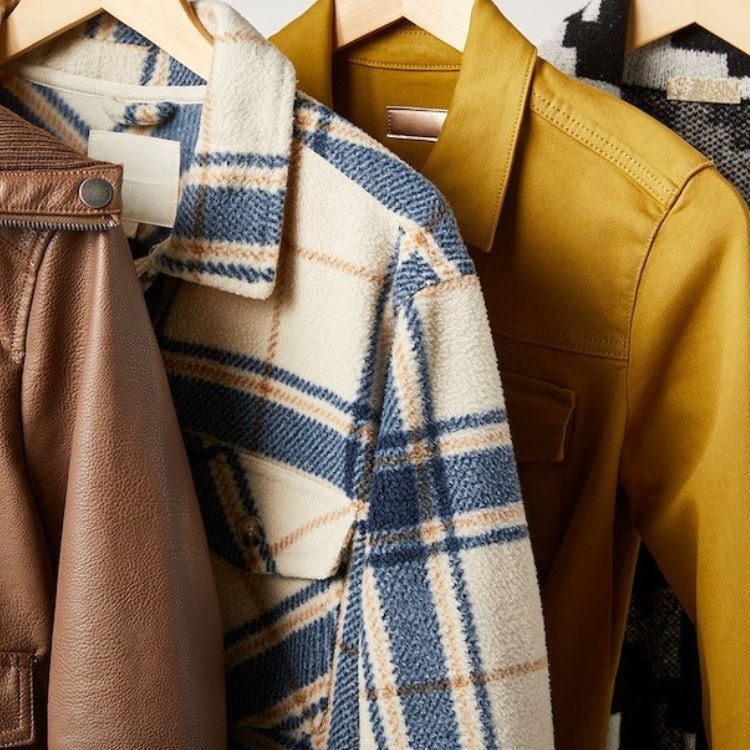 ...and it's wallet-friendly
When you think of '90s fashion, you may picture bare midriffs and grunge get-ups—aesthetics that don't exactly fit with your professional image. Don't worry, though! There are several ways you can seamlessly incorporate '90s throwback trends into your everyday wardrobe without changing up your entire look.
Off-the-shoulder tops
Source: Style Pantry
Think back to Kelly in Saved By The Bell, and you probably picture the brunette beauty in a floral off-the-shoulder top. This trend has been popping up a lot recently, and it's an easy one to work into your wardrobe.
Wear your off-shoulder top with a pair of crisp slacks and classic pumps for a chic and sophisticated look that's sure to turn heads. It may not be appropriate for the office—too much skin—but you can certainly don this look for after work drinks! Alternatively, you can style your top with another up and coming trend: a long, double breasted vest.
Choker necklaces
Source: Shea Marie
Any woman who was a teen or tween in the '90s can confirm that the ultimate fashion statement was rocking a tattoo choker. While the plastic necklaces from your youth aren't going to fly nowadays, you can take inspiration from this trend and invest in a grown up version of a choker necklace.
Look for a thick modern choker to add to your wardrobe. These necklaces go great with any type of high neckline—an all-metal version is a classy accessory to top off your favorite work outfit. Pair your choker with a dark shade of berry lipstick for a suave '90s vibe.
Flannel shirts
Source: Jay Miranda
You may feel like a lumberjack when you break out your flannel over-shirt, but this piece is a great way to add a touch of grunge to your outfit without going full on messy.
If your office has a casual dress code, throw on a flannel with your favorite jeans and a graphic tee. If you really want to embody the '90s vibe, pull your hair into two low buns. You can also opt to tie the flannel around your waist for an effortlessly cool look.
Slip dresses
Source: The August Diaries
In the '90s, any red carpet saw celebrities stepping out in thin, silky dresses that could potentially pass as lingerie. Everyone from Madonna to Kate Moss and Jennifer Aniston took part in this trend, so it's no surprise that designers are scrambling to update the slip dress for modern day women.
This definitely isn't a workplace friendly trend, but you can certainly wear a sexy slip dress to date night or out with your friends! Choose a longer dress so you're not constantly fussing with your hem and style it with a pair of strappy sandals and a structured blazer, motorcycle jacket, or thick cardigan. You may want to stash a travel sized bottle of static remover in your purse before you head out, as silky fabrics are notorious for clinging!
What '90s trends are you embracing?