CBD is everywhere. It's in your smoothies at those trendy juice shops all over town, in your mascara, in your skincare, and it's making its way into our medicine cabinets to combat anxiety and stress.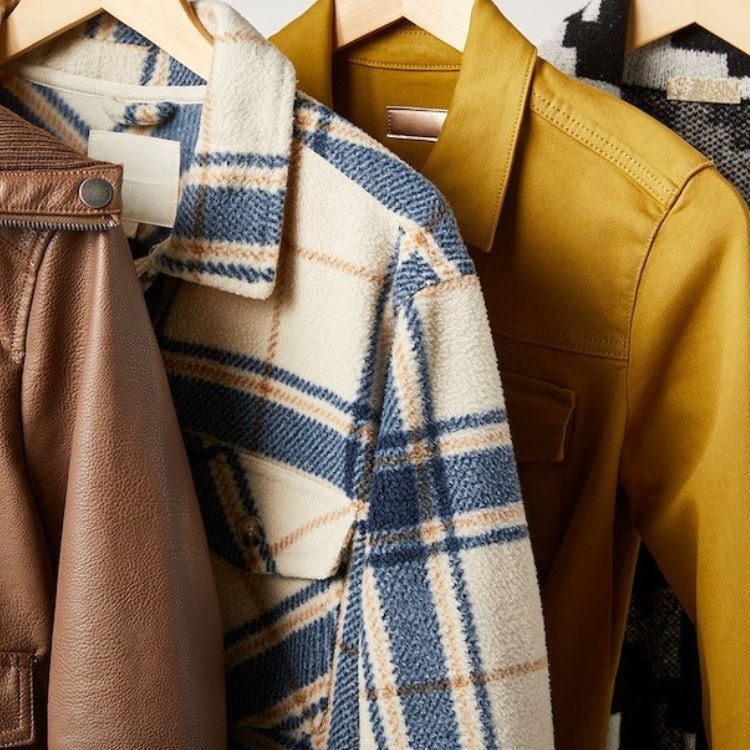 ...and it's wallet-friendly
With its growing popularity, there are a lot of misconceptions floating around about CBD. First of all, the THC — the psychoactive ingredient in cannabis that can make you feel high — content is too low to give any of that feeling. Some CBD products don't even contain any THC! You shouldn't feel loopy or giggly taking CBD, so if that's your biggest worry, you can rest assured you won't experience that.
Many people often don't understand what exactly CBD is made from or where it comes from. To break it down, there are the two ways you can get CBD: marijuana and hemp.
It's often misconstrued that the marijuana and the hemp plant are the same. They are the two different species in the cannabis family. There are two types of cannabis: Indica and Sativa. Marijuana can fall into both categories, whereas hemp strictly falls into the Sativa category. While the two plants look similar, there are some differences, especially in their composition.
Marijuana and hemp both contain THC and CBD, but the amounts are quite different. Marijuana is typically made up of 15 to 40 percent THC, whereas hemp contains 0.3 percent or less, which is what makes it legal to purchase in all 50 U.S. states.
If you live in a state in which marijuana is legal, you might be able to purchase CBD that comes from the marijuana plant. There are some studies that suggest that CBD derived from marijuana has a higher chance of alleviating symptoms of anxiety or pain. (These studies are all in early stages though, but luckily, tons more research is being done on CBD!) However, if you live in one of the other 41 states in the U.S. (or in a different country), you can only access CBD derived from hemp.
Another big misconception that is often overlooked is the difference between hemp oil/hemp extract and hemp seed oil. A quick search on Amazon for CBD oil, and you'll find hundreds of pages of products claiming to be hemp oil and have all the benefits of CBD. (There are definitely legit CBD oils out there on Amazon too! It just requires it little extra research.) The issue with these is that most of them don't even contain CBD in the first place. (*dun dun dun* — this is where we start spilling the tea, ladies and gents.)
Hemp oil is made from the hemp plant, but in order to contain CBD, it must be extracted from the stem or the leaves of the plant. This is where all the delicious (not in a tasting sense — truth be told, hemp oil tastes kind of gross) CBD we all want to get our hands on lives. Hemp seed oil, on the other hand, comes from the seeds of the plant. It contains no cannabidiol (CBD), so if you're using this to treat symptoms helpful with CBD, you might experience little to no relief.
Another thing you might have seen lately is "Cannabis Sativa Seed Oil." Again, because this has the word "cannabis" and "Sativa" in the name, most of us assume it's CBD. Wrong. This is simply another word for hemp seed oil, which is almost entirely different from the hemp oil that contains CBD. Sometimes, CBD hemp oil is suspended in a hemp seed oil as a carrier. This is where it's super important to read the labels to make sure you're getting what you want!
Don't be alarmed that your favorite products contain Cannabis Sativa Seed Oil (AKA hemp seed oil) aren't doing anything for your skincare, for example. While hemp seed oil does not offer those same medicinal, pain-relieving, and anxiety-reducing benefits, it is anti-inflammatory, redness-reducing, and calming when applied topically. Orally (I love hemp seed oil as a salad dressing!), hemp seed oil is considered a super food because it's chock full of Omega-3 and 6 fatty acids and contains even more protein than chia or flax seeds.
So, OK, what does it all mean? For starters, make sure the CBD you're buying is from a reputable source. Don't be afraid to check the ingredients, read reviews, or ask questions. CBD is typically expensive (because hemp extract is not necessarily a cheap product, nor is CBD from marijuana), so if something seems too good to be true, it could be.
CBD comes in a variety of concentrations. Generally, you'll see them ranging from 10mg for gummies and 750mg (or more!) for tinctures (AKA concentrated oils). If you see a product without a concentration, it's likely not made with hemp oil.
Another way to differentiate between the two is by looking at the label. Hemp oil should look similar to the other vitamins in your medicine cabinet and will likely have a "supplement facts" label on the back. Hemp seed oil, however, is considered a food, so it will have a "nutrition facts" label. Remember when everyone thought hemp hearts would be the next chia or flax seed? It's the same principle here. Hemp seed oil is simply the oil they extract from those seeds!
The biggest thing to remember with CBD is to do your own research. Talk to your doctor, read all the labels, and purchase from a company you have researched and trust. While many people believe in the benefits of CBD and have experienced them firsthand, the scientific world is just beginning to study it. To make sure you're getting what you pay for, you have to put a little extra work in. The time might be so worth it!