So it looks like we're all going to be at home until 2021. I hate to be so dramatic, but that's how I feel. I miss feeling safe going out to have a meal with my friends, I miss dropping by my favorite coffee shop to chit chat with my favorite barista on a Sunday morning—and I am sure I'm not the only one having these bouts of missing how things used to be before COVID-19 became a part of our lives. But until this public health crisis gets better, we must all do our part to flatten the curve, and that means staying home (if you can).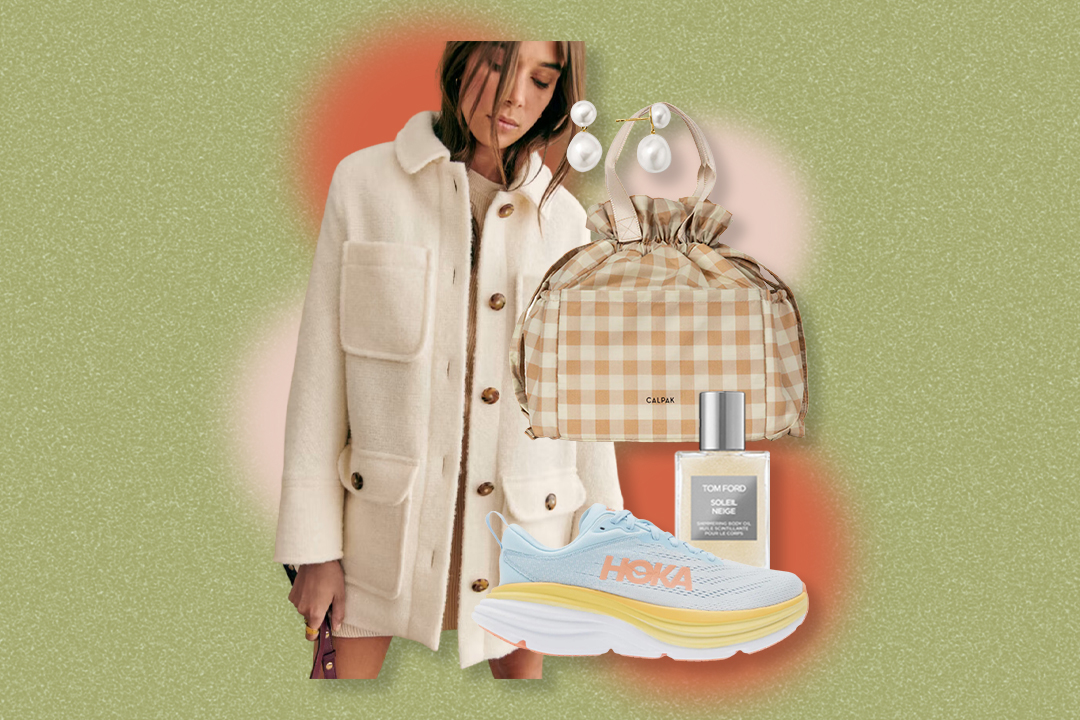 When I settled in with my parents after leaving my apartment (and exorbitant rent) in Los Angeles at the end of March, just as we saw the first peak in cases, I was so enthusiastic about making being home fun. I ordered new books to read, went for walks, and carved out time each day to do a face or hair mask. However, after nearly four months of going from my bedroom to my office (my sister's room) to the kitchen, that enthusiasm has turned into boredom and sometimes sadness, leading me to this list. I am writing this for all of us that are feeling the weight of this "new normal." Our weekends may look a lot different, but that doesn't mean we can't find new hobbies or things to do besides binge-watching our 100th show on Netflix to lift our spirits. Here are a few ways to make your weekend feel special:
1. Work on a Puzzle
I can't tell you the last time I bought or put together a puzzle. As I searched the net, I realized there were shockingly a variety of options I loved, many of them designed by independent artists. I bought my first puzzle with original artwork by Afro-Latina artist Reyna Noriega on Jiggy. Sites like Jiggy, Piecework Puzzles, and Etsy offer a chance to add a relaxing pastime to your weekend plans (with a glass of wine or a mocktail) while supporting small businesses.
2. Take an Online Cooking Class
At the start of quarantine, Airbnb cooking classes were my weekend ritual. I'd go to Trader Joe's (with a mask on, of course) shop for my ingredients, and prep for my class. Scheduling these Saturday morning classes gave me something to look forward to, and they were also budget-friendly. I started out doing these classes solo and found that inviting friends based across the globe to join made the experience even more fun.
3. Purchase a Cocktail Kit From Your Favorite Restaurant
It's the simple things I miss these days—like my favorite brunch cocktail. In some areas, restaurants are open, but if you feel more comfortable having your favorite drink in the comfort of your own home, reach out to your go-to spot and see if they're offering take-home cocktail kits. Many of my local favorites are, and I have to say it's nice to have a little something familiar even if I'm mixing myself.
READ: 15 Classic Cocktails to Master at Home
4. Go Indoor Camping
Planning an indoor camping session may sound a little elementary, but who cares? Channel your inner child. Build a fort out of sheets, hang some lights, and make s'mores on the stovetop while watching the new Baby-Sitters Club series on Netflix. We deserve some time off from adulting even if it's for one night. There are a few essentials you'll need to build the perfect fort that you already have at home: pillows, sheets, and cozy blankets.
5. Tour a Museum Virtually
Touring a museum virtually sounded a little boring to me, especially since I was supposed to be in Mexico visiting my friend for a month in June. Visiting the Museo Frida Kahlo was on my Mexico City to-do list, so I tried visiting online. What I found so interesting about my visit was the colors of the artwork and artifacts were so vibrant. I still hope to be able to visit the museum IRL one day soon.
Until then, this was a nice way to view the work of one of my favorite artists. Many other museums are offering similar virtual experiences. The Smithsonian National Museum of African American History and Culture is offering video curator chats, the Picasso Museum in Barcelona is showcasing their permanent collection, and the British Museum in London is offering an interactive experience that provides an in-depth look at key pieces inside the museum.
6. Start a Garden Indoors
Gardening doesn't necessarily require a green thumb, especially if you start with a small project like an indoor herb garden. There are quite a few kits on the market that make getting started relatively simple. If you're looking for a kit with everything you need, try the Organic Herb Growing Kit. This kit is also popular among those who want to invest in helping their herbs flourish.
READ: How to Start an Herb Garden at Home
7. Recreate Your Brunch Order
I am going to be honest: I have tried to do this (more than once) and failed with blueberry pancakes. You might be wondering how anyone could mess up pancakes. Truthfully, I continue to ask the same question. However, I have perfected my bacon, egg, and cheese croissant with a honey drizzle. It's *chef's kiss.* Cooking fails happen, but trying to recreate your signature brunch can be fun even if it doesn't turn out just how you hoped.
8. Have a DIY Spa Day
I know—usually, the purpose of a spa day is to relax, meaning you aren't the one doing the pampering. Oddly, during quarantine, I have found it relaxing to care for my skin, hair, and nails. Truth be told, my skincare routine usually stops at the places you can see. Over the last few months, I have made it a practice to scrub my body three times a week, deep condition my hair under a bonnet dryer, and manicure my nails (and apply press-ons). You can also try a body scrub and post-shower self-massage with an essential oil scented body butter to help ease your workweek woes.
I promise you won't regret taking extra time for yourself. When you do decide on a weekend spa treatment, invest in products that are good for your skin that pique your senses. I think that is one thing that makes visiting a spa such a sensory experience from the moment you check-in. Lately, I've been alternating between smelling like a mango or a lychee fruit. My skin visually says thank you when I make this a weekly practice.
9. Turn Off Your Phone and Get Outdoors
You might have anxiety just thinking about disconnecting from technology. We live in a digital world that is pretty addictive that can lead to mindless scrolling and sometimes overindulging in the 24-hour news cycle. We should always be informed, but too much of anything is not good. There has been an uptick in hiking and camping this summer, since they're a generally safe way to social distance while getting out. The AllTrails app is a great resource if you're looking for trails nearby or want to go for a long drive.
One outdoor option, I've personally looked into is Getaway House. I need a little time away from my day-to-day surroundings, and a solo cabin with no WiFi and a lox box for my phone sounded like the perfect fit. I booked a getaway for my upcoming birthday. I'm not the super outdoorsy type, but I am looking forward to emerging myself in nature and taking time to disconnect. The Getaway House has outposts close to 14 major cities and seems to be diligent about ensuring their guest's and team's safety. If you're looking to book in Atlanta, Dallas, Houston, or Portland, they have a deal on Gilt City (that I took advantage of) making booking my cabin even more worthwhile.