I've always had this vision for myself of stepping foot into a swanky bar and easing myself into my seat, politely declining when offered a menu, telling the bartender that I know exactly what I want, and getting a nod of approval from them, signaling something across the lines of: damn, this girl has it figured out.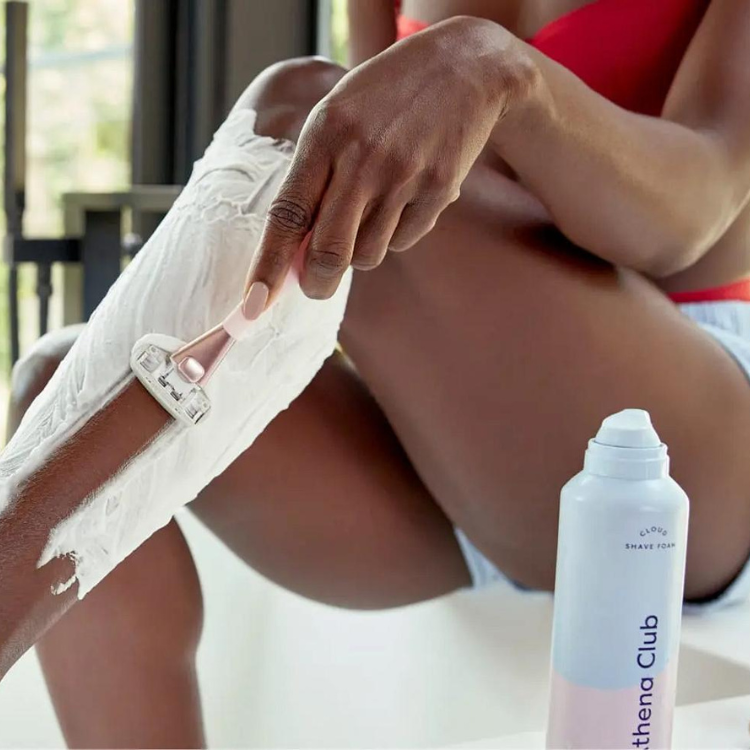 "This razor gave me the silkiest, smoothest shave I've ever had! I never get any cuts or scrapes, even on those hard-to-shave places."
A year ago, I made it a mission for myself to find out what that ~signature drink~ could be. To do so, I decided that I wanted to get cultured on the classics, instead of continuing to fall victim to overhyped cocktails that would only look good on Insta (you know the kind). One by one, I began to try these universally-known beverages that had been enjoyed and respected by people over the course of several decades—centuries, even. Each one I sipped transported me to a different part of the globe, a different moment in time, and evoked a certain type of feeling.
You might be like me, wanting to figure out what the best drink is that you can just order without any thought or hesitation, but unfortunately don't have the option to do so at a bar at the moment. But hey—what better time to start learning to craft cocktails on your own than now? To help you find your drink, I've rounded up 15 of the world's most classic cocktails that you can master at home. They'll give you real bartender creds and a true skill you can add to your back pocket by the end of this. Once you perfect the classics and figure out what you like most, go ahead and experiment with other flavors and variations!
The Vibes: Overlooking the New York City skyline at night from a sophisticated rooftop bar
The Base: whiskey
The Vibes: A spicy summertime happy hour with your best friends
The Base: tequila
The Vibes: Golden hour spent sipping and people watching in the Italian riviera
The Base: prosecco, Aperol
The Vibes: Being at the center of the bustling 1960s social scene
The Base: gin or vodka
The Vibes: Sunbathing by the pool in a Caribbean villa
The Base: white rum
The Vibes: A long, luxurious Italian dinner at the chicest restaurant in town
The Base: gin, Campari, sweet vermouth
The Vibes: Date night at a swanky speakeasy
The Base: gin
The Vibes: A nightcap slowly enjoyed at a dimly lit, cozy Paris bistro
The Base: gin or cognac, champagne
The Vibes: A girls' night out on the town à la Sex and the City
The Base: vodka
The Vibes: Chatting with your best friend for hours on your porch on a hot summer day
The Base: vodka
The Vibes: Relaxing in a big leather armchair in a mood-lit 1920's jazz club
The Base: whiskey
The Vibes: Grilling in the backyard with the whole family
The Base: tequila
The Vibes: VIP seats at the Kentucky Derby
The Base: bourbon
The Vibes: Brunch at your favorite neighborhood spot with your family
The Base: vodka
The Vibes: Cabana service at a private island beach club
The Base: white rum
Shop Our Bar Essentials