Job hunting is actually my favorite thing to do…said no one ever! But hey, everyone finds themselves looking for a new job at some point, whether it's for an opportunity to grow or due to an untimely round of layoffs. When you're looking for a new role, it can feel like you're doing a lot of things but not seeing the progress you want, which can get discouraging really fast. After you've done the basic steps of updating your resume, notifying your network, and practicing interview questions, it's easy to feel like it's now up to the universe to come through on one of the hundred job applications you filled out.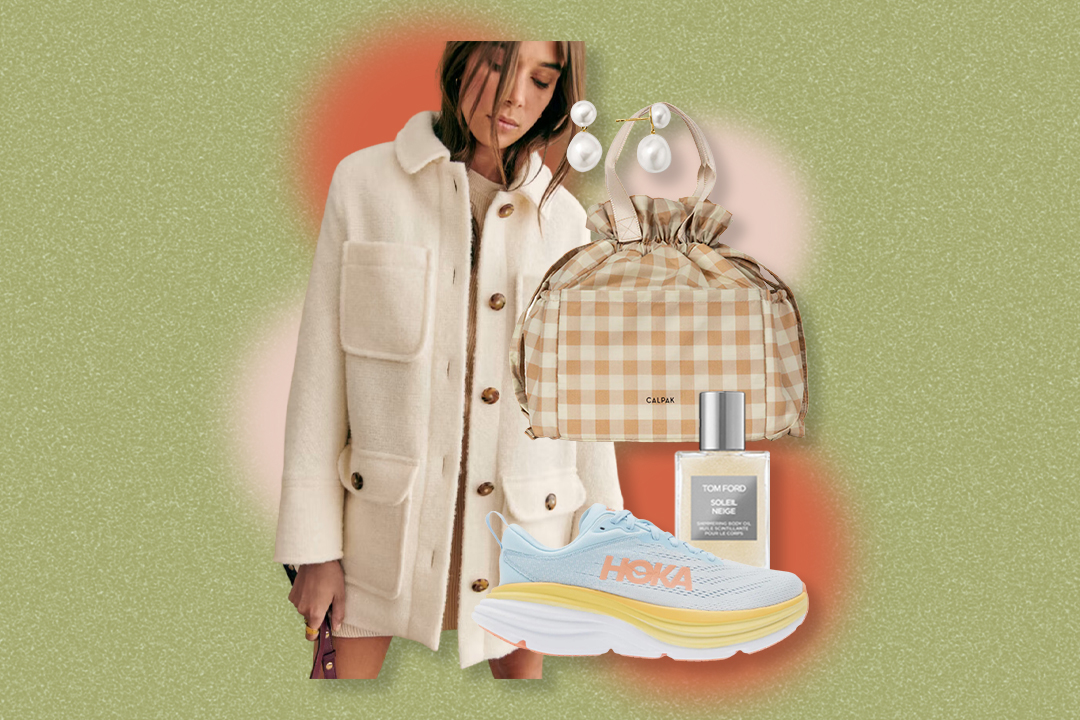 While I'm a big fan of manifesting your dream role and having trust in everything working out, the work has to come along with it. The good news is that there are some lesser-known job search hacks you could be doing to help you find your next role even sooner. Get ready to channel your inner Rachel from Friends, because you're gonna go get one of those job things!
1. Reach out to non-obvious company connections
Everyone knows that finding a connection at the company you're applying to is a great way to get your resume to the top of the pile, but it's often easier said than done. Hiring managers and senior leaders are inundated with LinkedIn requests that get ignored more often than not. There's no harm in attempting to establish a connection with these people, but don't stop there. Try reaching out to other people at the company, even if they're in a lower position. Someone in an adjacent team or an entry-level role might be less overwhelmed with LinkedIn requests and have the time to chat about the content marketing opening you're interested in applying to, and can give you an idea of the culture as a bonus. Be open minded and remember that any foot in the door is a great place to start!
2. Utilize your alma mater
If you've graduated from a post-secondary institution over the past five years, this tip is for you! Many people don't know that college and university career service offices often allow recent grads to use their services for free, and this might even apply to online postgraduate certificates or courses. These offices usually have resume-writing workshops, 1:1 coaching, networking sessions, career fairs, and direct lines to hiring managers at companies you might be interested in. Using a career coach or getting access to similar types of networks often cost hundreds of dollars in the "real world", so definitely check out this option if it's available to you.
3. Use AI to your advantage
Unless you've been living under a rock, you've probably been hearing a lot about the pros and cons of AI, or artificial intelligence. While this is still an emerging field, there are lots of ways AI can help accelerate your job hunt. Need to find alternative ways to phrase something in your resume? Ask ChatGPT for a few options. Worried about your ability to write a cover letter that flows and communicates what you need it to? Throw that baby into Grammarly and let it flag any areas of concern.
It's important to note that some companies are exploring software that detects if an application has been written entirely by AI, so don't rely on it to create everything for you. But using it here and there to perfect your application and make yourself look as polished as possible is something we can totally get behind.
4. Try non-digital forms of communication
If you're anything like me, you'd probably take 20 emails over a phone call any day (when did they become so scary?!). Although we all love digital forms of communication, sometimes stepping away from the keyboard is what you need to set yourself apart. If you've narrowed in on a company or a role you're interested in, try calling the head office to see if someone would be willing to chat with you about the opportunity or the culture at the company. It sounds very 1980s, but it can yield some serious results. I used this strategy once as a student in college for an internship I really wanted—a few minutes of small talk later (remember to be super polite and friendly!), the receptionist patched me over to the HR team, and I was set up for an interview less than a week later.
5. Use word-of-mouth
On a similar note, don't forget to tell people outside of your typical network that you're in the market for a new role. A lot of older people (read: decision makers at companies) aren't very active on social platforms and might not see your post about being open to work. Whenever the opportunity naturally comes up, be sure to slip it into the convo that you're open to new roles, along with any criteria you're hoping for. The goal isn't to become that annoying person who can't talk about anything other than their job search, but it IS to let your aunt know so she can keep her ear to the ground amongst her friend group, and so on. Hey, you just never know who might have the perfect connection willing to have a coffee chat!
6. Create content to help get noticed
If you're a new grad or someone who has recently experienced a layoff, you might have some time on your hands while you're looking for your perfect role. In addition to picking up some hobbies or working on your health goals, consider if there's a way you can add value to the industry while you're waiting to work in it. This could look like creating content to share on LinkedIn, offering to write an article for an industry newsletter, or even building out a social media page or podcast all about your field. These are tactics that can help you stand out from other applicants and make you seem even more credible in your field. When it's down to a few candidates, having an example of your passion for the industry or role can be the deciding factor.
7. Set weekly or monthly goals
The world of job hunting can often feel like groundhog day—you're doing a lot of the same stuff over and over again, and it can get disheartening fast. If you're finding it hard to stay motivated and keep up your efforts, set weekly or monthly goals to hold yourself accountable. Aiming to have three coffee chats a month or research and apply to two different roles every week helps you to have something to work towards, and shows you that you're making progress. Tangible examples of moving forward are key to staying positive (more on that below) when it feels like it's taking a long time for the right role to come along.
8. Attend non-networking events to meet people
If you ask me, any event can be a networking event if you approach it the right way. Instead of packing your calendar with designated recruiting events that are going to be full of other people on the job search road (although a few of those a month can be good!), consider attending other events in your field and using those as networking opportunities instead. Lectures or professional association meet-ups are good examples of this because they usually contain a lot of people already employed in the field, and are often open to anyone willing to sign up (check to see if there's a student or new grad rate before joining any associations!). Your curiosity in the subject and willingness to seek out something new will help you to stand out, and then all you need to do is find someone friendly-looking to strike up a conversation with!
9. Keep a positive mindset
I know, I know—it seems like everyone is telling you to stay positive and good things will come. Staying upbeat when you've spent weeks or months hunting for a job can be no easy feat, but it is worth trying to prioritize. If you're feeling down, try changing the narrative in your head from one of "this is so hard, when is this going to happen for me?" to "I'm confident the right job is coming along for me soon". This isn't about toxic positivity, but reframing your thinking can be the difference between a slog of a day and one where you feel confident that the actions you're taking will eventually lead to the right result, not to mention ensuring you bring good energy into any coffee chats or interviews. Remember, there's no shortage of inspiring content to read or listen to (like this list of motivational podcasts) if you need a boost!