If you're a beauty junkie, you probably consider your bathroom to be your safe haven. Between face masks, moisturizers, hair straighteners, and nail polishes, nothing will get between you and your beauty products — unless you physically can't reach them or don't know where they are.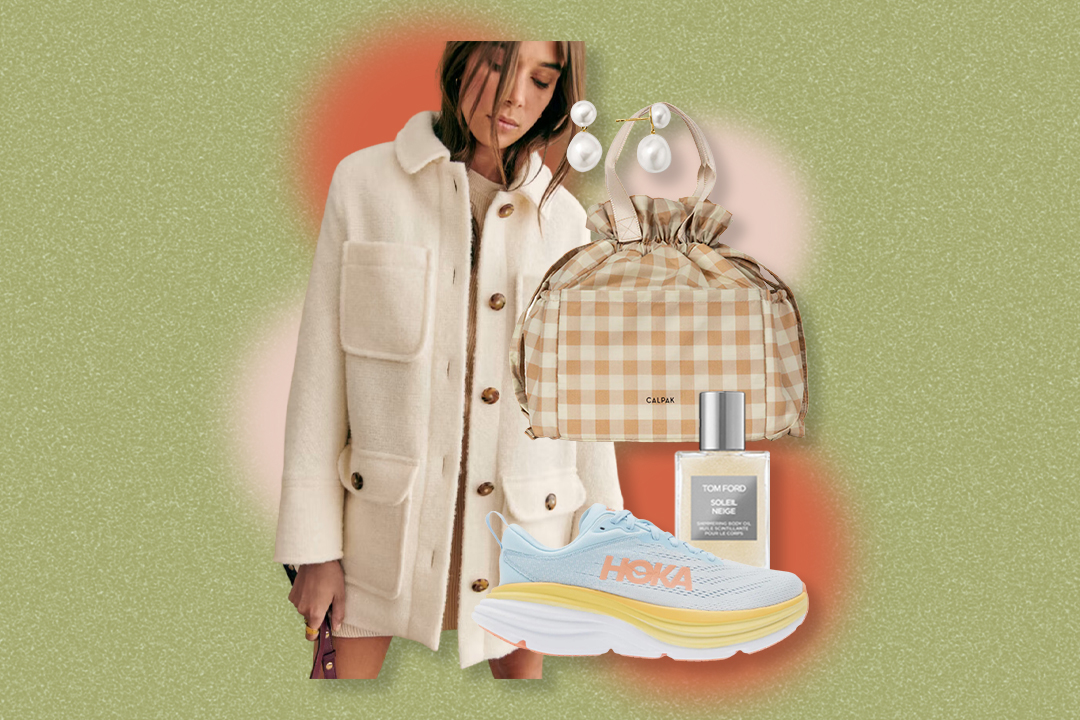 Having your products organized is just as dreamy as having your bathroom filled with every beauty brand known to (wo)man. By utilizing your cabinet space, using unique containers to hold beauty tools, and organizing your products with clear acrylic containers, your bathroom will not only be your safe haven, but also a beauty oasis. Plus, when you randomly remember having that one specific nail polish you completely forgot about until two minutes ago, you want to easily find it without throwing everything you have all over your bathroom floor, right? No matter what size your bathroom is, here are seven ways you can organize your beauty products.
1. Get rid of expired makeup
Yes, I said it, and I mean it. No one — and I mean no one — should have or use expired makeup. Period. Not only could it destroy your skin — you know, the largest organ in your body — but expired makeup also doesn't last as long or hold up the way new makeup does.
While it might be hard to say goodbye to your first eyeshadow palette or that mascara that your bestie from the 4th grade gave you, you'll be preventing your bathroom from overflowing with things you probably don't even use anymore.
Pro tip: when you open a new beauty product, take a sharpie and mark somewhere on the product when you opened it so you know exactly when you need to throw it out.
READ: Here's What's Expired in Your Makeup Bag
Source: Katie La Vie
2. Organize products by type
When you empty out your bathroom to re-organize your beauty products, make sure to pair items together based on the type of product you have. In a drawer or cabinet, get a few clear organizational trays and bins and separate your products into different categories — i.e. makeup, skincare, hair, body, nails.
This way, when you decide to blowdry your hair, create a fierce cat eye, or rub lotion all over your bod, you'll know exactly where everything is because everything will be grouped together.
Source: @alainakaz
3. Keep your everyday products together in a single area
Instead of placing your everyday beauty products with your other miscellaneous items, store all of them together in an easy-to-reach area. This way, when you're getting ready in the AM, you don't have to search through your makeup bag or cabinets to find what you need.
Pro tip: place these items in a chic-looking container — preferably something clear or that matches your bathroom's aesthetic.
4.

Place your duplicates in a designated space

Ever have those moments where you blank at the store and buy something that you actually already have? Don't worry, it happens to the best of us. Rather than mixing these items in with the rest, opt to create a special area where you can place all your duplicates. This way, if you run out of anything, all you need to do is double-check this area before you go out and buy more.

Source: Remodelista
5. Use the back of the doors of your medicine cabinet
If your bathroom is extra tiny, use mini magnetic organizers to hold those special tools like tweezers, bobby pins, nail clippers, hair ties, or nose-hair trimmers — you know, the things that *always* go missing. This way they're easily accessible when you need a quick touch up.
6. Place cotton-made products in beautiful jars or glasses
Your bathroom will feel less chaotic when you place the most random objects in pretty containers. Things that are made out of cotton — like Q-tips, cotton pads, cotton balls — normally come in ugly packaging that you don't really want to see the light of day. Make these containers easily accessible by placing them on an open shelf or on a pretty tray that sits on top of your toilet.
Pro tip: Make sure the containers have lids so they can protect the cotton from absorbing anything you don't want it to touch.
Source: Brittany Maddux
7. Use clear acrylic organizers
You'll most likely use more of your beauty products if you actually can see them, right? Once you've organized everything, place all your makeup in clear acrylic organizers and store them on a shelf or a drawer where you can easily get to them. You want to make sure that you can see everything you have so you don't waste anything and end up with expired makeup.
Shop The Story
it's about to get all organized up in here