Self-care is all the rage these days, and why shouldn't it be? There is no shame in wanting to take better care of yourself! While a lot of self-care practices focus on your inner state and mentality, pairing them with some indulgent pampering of your outer self is also important for overall well-being.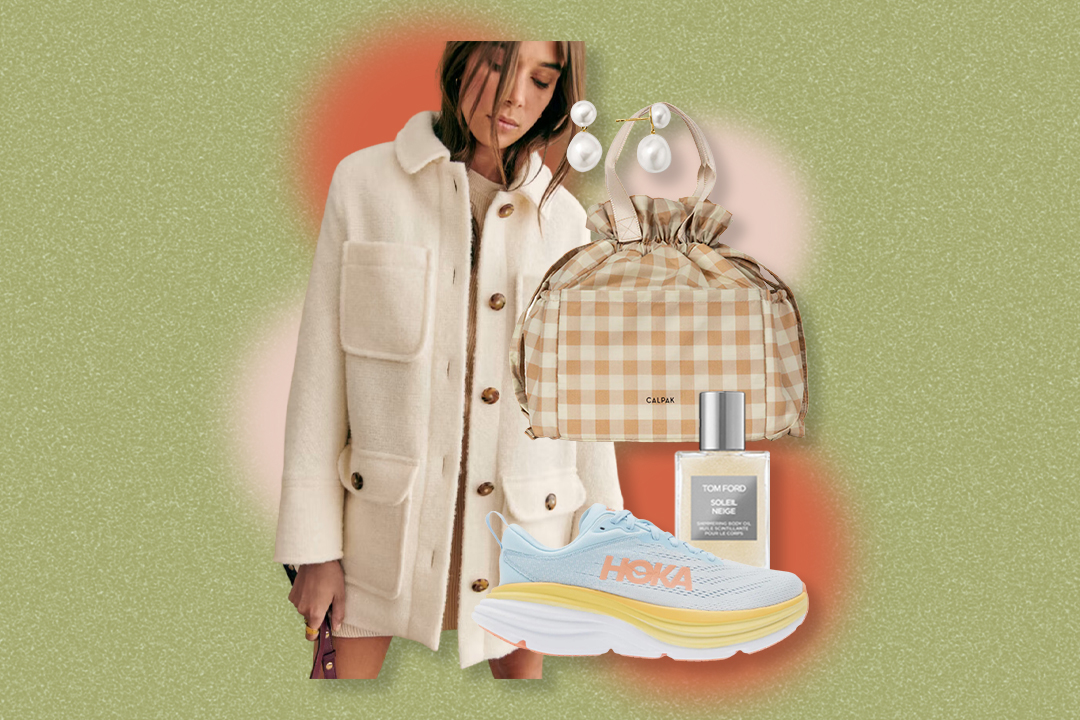 You don't have to fork over a ton of money to effectively treat yo' self, as small purchases over time paired with items you already have stocked in your beauty repertoire can elevate a regular Sunday afternoon into a luxurious experience.
Here, I'm sharing five ways to take your at-home pampering game to the next level.
Source: Design Love Fest
1. Set Up Your Home Spa
Set the mood with relaxing music. Spotify has several spa-inspired playlists for you to find something that's your style. It could be ambient, classical, or something really meditative like Tibetan singing bowls.
Clean your entire home.

I know, pampering yourself shouldn't require work, but if you truly want to feel relaxed, you should make a point to completely clear your "spa" of clutter and grime. Take it a step further by cleaning out a couple drawers or your closet — you'll feel lighter and more relaxed instantly.

Cleanse from the inside.

Make a batch of fruit-infused detox water and make a point to finish it over the course of your day. Pick up a gallon of alkaline water from the store along with lemons, cucumbers, and watermelon, and keep a pitcher in your refrigerator. Have some healthy snacks like hummus and veggies or the makings for avocado toast on hand.

Dress the part. It's not going to feel like a truly pampering experience without the essential spa outfit, but it doesn't have to be expensive to feel indulgent! A simple long robe, a pair of slippers, and a head wrap are all you need to feel like you've stepped out of your regular routine and into a space of self-care.
Source: @bloglovin
2. Soak in a Luxurious Bath
Start your pampering process by relaxing in a hot bath. Rather than reaching for an expensive bath bomb, consider soaking in epsom salt instead. Epsom salt promotes blood circulation and helps alleviate muscle tension and inflammation. After a long soak, give yourself a good scrub using some Korean body mitts for deep exfoliation. Follow your bath up with a long massage, using either a lightweight moisturizing oil or one with an essential oil blend.
Source: Pink Peonies
3. Give Yourself an Esthetician-Style Facial
Beauty bloggers take skincare very seriously, and with good reason. They know that healthy skin is the foundation for every makeup look. Even if you can't spring for the $100+ facial from a licensed esthetician every month, there are ways to achieve spa-quality results at home. Invest in a few products and follow these steps for an effective at-home facial.
Source: Olive & June
4. Tend to Your Nails
Regular mani/pedis can get pricey quick, but they are an essential component to always looking put-together. Practice your pampering techniques often, and you'll soon have salon-quality nails with a one-time investment into tools and products. You most likely have several products already on hand, but here's a checklist to get you started.
READ: 7 Steps to a DIY Manicure & Pedicure at Home
Source: Ashley Moore
5. Learn How to Give Yourself a Blowout
One day, we'll all have standing weekly appointments at DryBar like actual beauty bloggers, and we won't bat an eye at dropping $45 for the perfect blowout. Until then, we can take the "fake it 'til you make it" approach and start practicing our round brushing skills. Read how to nail the at-home blowout here and get your personal blowout bar setup with these necessary tools and products.
SHOP THIS STORY
How do you like to pamper yourself at home? Share your best tips in the comments!