It's no surprise that there is a distinct and specific way that Parisians do everything, all the way from self-care to wearing a scarf. Their weddings are no exception. Crucial aspects of their fashion and beauty, like simplicity and effortless elegance, also translate into their wedding planning. Here are some defining characteristics to consider when planning a wedding, if you're interested in making it plus parisien (and honestly, aren't we all?).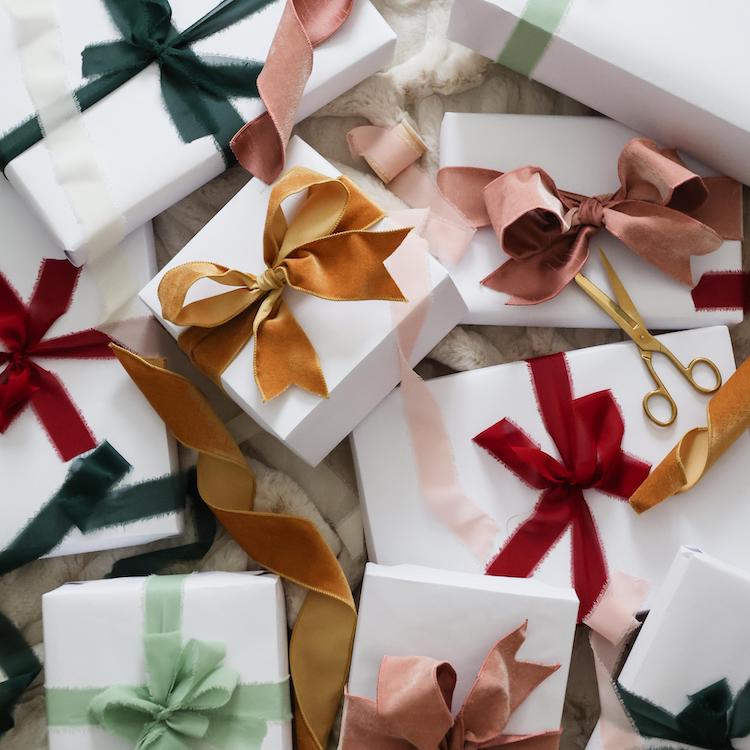 the perfect gifts for everyone—and we mean everyone—on your list
Keep your theme simple.
Parisians do not go for the trendy buzzwords when picking their theme, or get too specific on a theme that limits their options in the planning process. There is no "rustic vintage with romantic elements" or "midcentury modern meets beach glam." It's probably because Parisians don't pay too much attention to trends in general, or maybe because they have an inherent appreciation for being true to themselves rather than sticking to a theme, but they like to keep it simple and not too restrictive. Some brides will opt for a more classic feel and wear princess gowns and ballerina buns, à la Grace Kelly. But most Parisian brides nowadays go for the laid-back bohemian vibe, as exemplified by it-girls like Brigitte Bardot and Kate Moss.
Channel Parisian aesthetic in your beauty look.
Parisians value simplicity in beauty, so why should a wedding be any different? Makeup is natural and light. Hairspray is usually avoided, since a few stray hairs only add to the romance. These undone and simple beauty looks pair well with the silhouettes and shapes from the top Parisian bridal dress designers like Delphine Manivet or Laure de Sagazan, which is typically much more relaxed and unstructured in comparison to popular silhouettes and shapes in the U.S. Here is a guide to finding a wedding dress like a French girl.
Mismatch everything.
Matching bridesmaids outfits are arguably faux pas in fashionable Parisian weddings. Other touches like mismatched plates or floral arrangements are lastingly popular in wedding decor. Parisian wedding coordinators and brides infamously search for plates in dozens of flea markets in order to achieve the mismatched, bohemian feel that feels tres Parisien.
Try DIY.
Clémentine Herzhaft, the wedding and events planner at The Peninsula Paris, says, "Parisian weddings tend to be very DIY compared to American weddings." The couple plans and/or makes most things themselves, with the help of a few closest friends and family, if needed. It's also customary for the bride and groom to give guests a gift that is homemade. Wedding planners are rarely used. Even for the brides who do use wedding planners, the planning is usually never extensive, and it is not uncommon for the wedding to be just months after the proposal or start of the planning.
But never skimp on food, wine, and le gateau.
It's no secret that the French take their food and wine incredibly seriously. They are not just aspects of survival or enjoyment, but are pillars of French culture. Wedding guests can expect the best of the best when it comes to food and wine, even in the smallest and most simple weddings. Cocktail hours can often be multiple hours long, and champagne is always in abundance. Appetizers like foie gras, oysters, and caviar are usually served. For the (usually) seated dinner, which takes place around 9 pm, a main course and cheese plate are enjoyed.
And of course, no matter what country you're in, you cannot forget the dessert. The pièce montée is the traditional "cake" that's served at weddings, though croquembouches made from profiteroles are no less impressive. Many weddings do have the gateau à l'américain, but the main idea of the dessert is that it's quick to serve and eat (so no ceremonial cutting of the cake!), and the dancing can start as soon as possible.
Make it a whole weekend event.
Parisian weddings are typically multiple-day affairs, probably in part because only civil marriages are legally binding in France. So it's customary to have two separate ceremonies; one religious and one civil. Of course, the cocktail hours, parties, and next-day brunches cannot be forgotten about, so the celebrations typically last for many days.
And always remember the reason for the wedding.
In the United States, we like to say it's the bride's day. But typically in France, the bride is not the center of attention. Rather, it's about two people, and two families, coming together. Other aspects of Parisian weddings are much less gendered as well. Even the engagement ring is typically repaid with a nice watch for the man as an engagement gift from his new fiancé. The simplicity in all aspects of Parisian weddings show that they are much more about closeness and intimacy than glitziness and glamour.
Parisian weddings are much less about the glamour of the dress or fanciness of the venue, and more about families coming together to celebrate — over lots of champagne, bien sûr.
Which of these aspects do you think Americans should incorporate into their own weddings?